A Nice Start to the Day
I came to work one and a half hours late.
I've only been sitting here for thirty minutes and guess who walks up sipping cappuccino?
Hung Lo!!!!!!
And then he smiled at me and waved, and I waved back and started smiling like a daft monkey and then he came over and sat across from me and we did a contour drawing of the basket that was on my table together.
He's soooooooooooooooo cuuuuuuuuuuuuuuuuuuuuuuuuuuuuuteeeeeeeeeeeeeeeee!!!!!!!!!!!!!!
Last night we played Truth or Dare.... and he asked me some very pointed questions. (Like: How many people have you had sex with in your entire life? and How many boyfriends have you ever had?)
And somewhere in the "Dares" I got to twist his nipples (it hurts like hell) and I got kicked in the left boob (that also hurts like hell).
Then I was so overcome by his sexiness that I went to bed in tears.
Oh, and I forgot to mention that I think he's forgiven me for The Incident.
I need to take some Ibuprofen.
In other news: I teach English to Korean students and one of my students told me he thinks I'm beautiful!!!!
Class was cancelled yesterday so I took some pictures instead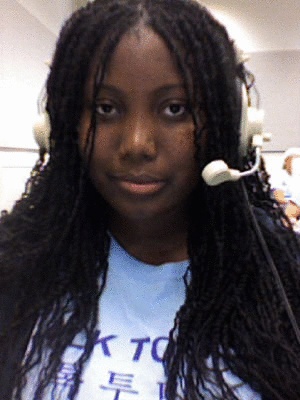 Oh and I did my twists myself. Every. Last. One.
It took me two weeks. =D