Discover more from Sugabelly
I think a lot of things
Over 2,000 subscribers
Apartment Hunting: You're Doing It Wrong
I've been looking for a flat to rent in Abuja. My whole living situation since I moved back to Nigeria hasn't been particularly pleasant and I'm hoping to get my own place and just have some peace. I guess I didn't really consider that apartment hunting in Nigeria might be any different from America. In America you just go online and trawl through apartment finder sites such as StayTony or whatever until you find the perfect pad. Nigeria on the other hand is all about
AGENTS!!!
If you're looking for an apartment and you don't have an agent!!! you're not even serious. My friend has not one but three agents! I who had none was not only an unserious element but over the last couple of weeks, I learned a huge lesson about the terrible pitfalls of trying to find accommodation in the Buj without the help of an agent. I went online and did some searching myself when i found what i thought sounded like a really great studio apartment in maitama. I called the number and arranged to meet to see the apartment. Everything seemed to be going well. The guy's description of the apartment matched what I'd read on the web. I was disappointed there were no pictures but it sounded nice enough. Plus what he was telling me was pretty good too, it was in a nice safe neighbourhood (although I still wanted a home security camera for apartment just incase), it had good electricity and running water, very nice building with a balcony, etc. Erring on the side of caution, I asked my friend Chimere to come with me to see the apartment just in case the guy showing it turned out to be a serial killer or something. We arrived at the place where he asked us to meet him. The area didn't look particularly safe and there were all sorts of questionable people milling about and playing ball in the street. In fact, it didn't even look like Maitama anymore but I tried to keep an open mind and guessed that he'd be leading us to where the apartment was from that point. When moving into an apartment its a good idea to compare your energy bills quotes. Getting the best deal could be the difference between being able to afford it and not being able to afford it for some. If you're interested in learning more, read this. To my dismay the guy pulled up and parked his car. When I asked him if he wasn't going to take us to see the apartment, he said we were in the compound for the apartment. I felt like everything had come shattering down around me. Chimere noticed my face and told me to cheer up. Apparently even in places where the exterior is not so nice, you can find some pretty nice apartments on the inside. I happen to know someone who lives in an apartment like that. From the outside you'd think it was an abandoned building but it's so gorgeous inside. The exterior of my building is just as important to me as the interior so I guess I already looked seriously crestfallen, but that was nothing compared to how I felt when we got inside.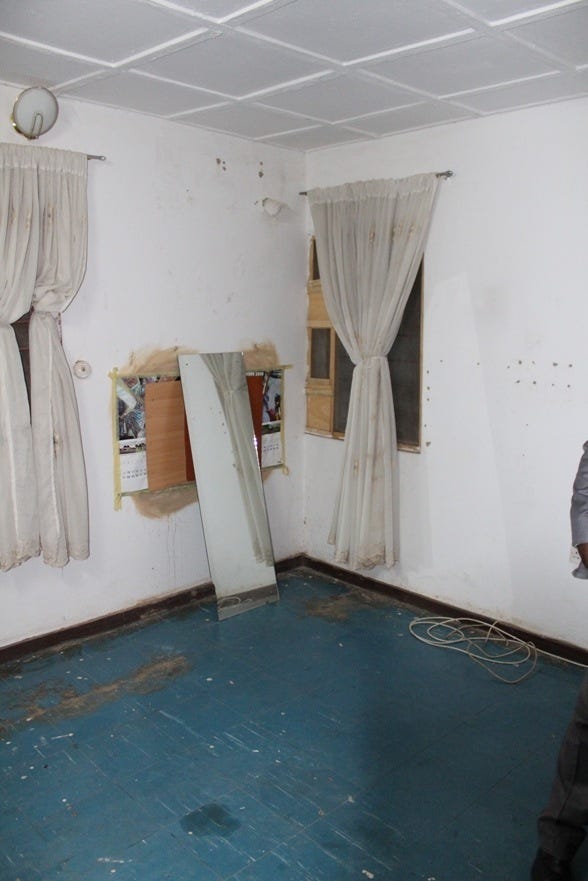 You'd think someone who was going to show their apartment to strangers and hopefully rent it out would try to clean their flat or at least stage it with some nice furniture or something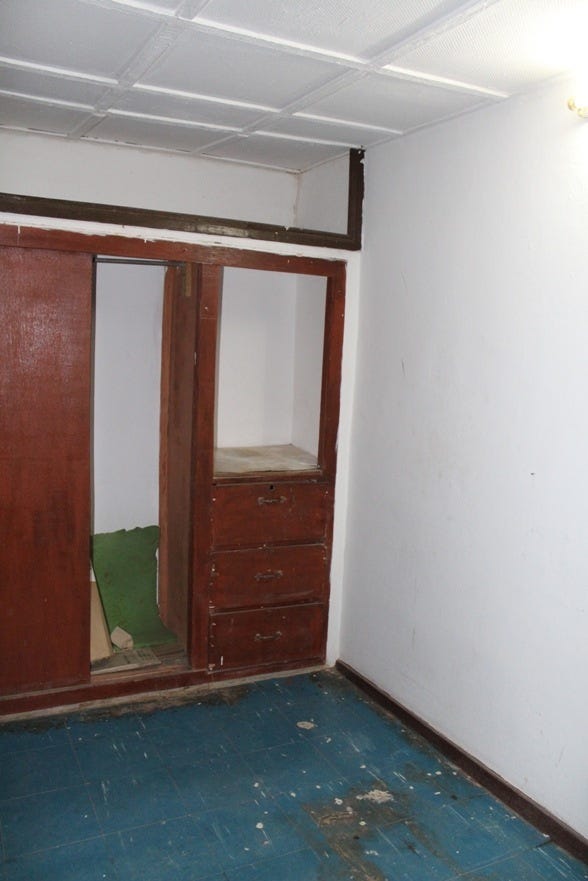 I had a serious sad because of this.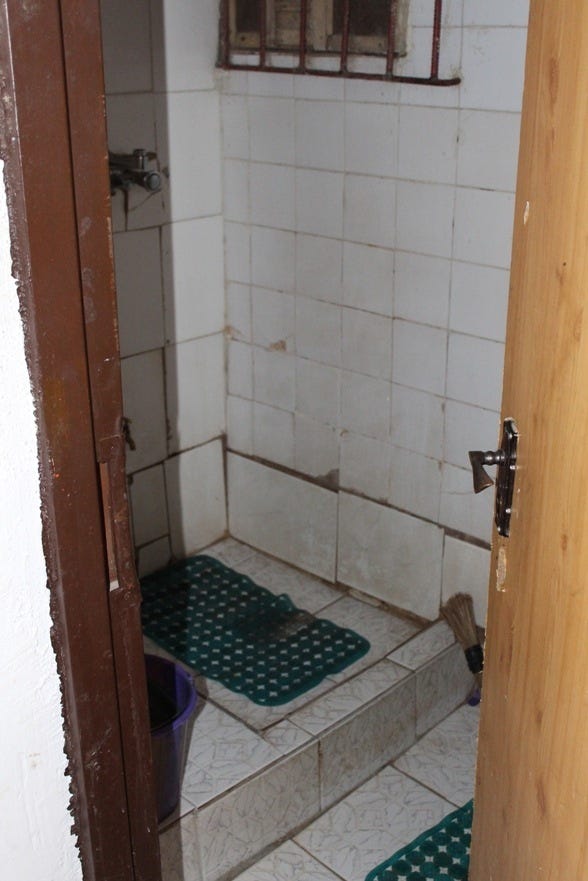 Also this.
Just the thought of standing in there much less bathing gives me the heebie jeebies.
Real estate developers of Nigeria, for the love of all things decent, LEARN HOW TO BUILD NICE BATHROOMS!!!! Bathrooms sell houses and rent apartments, seriously. There is no reason why a bathroom in any building, no matter how small, one bedroom, studio, bq or no bq should look like this. Even if it doesn't meet your standards to start with, I'm sure you'd prefer to live in an apartment that has a decent bathroom. There is always plenty of time to think about bathroom designs after you have had a chance to settle into your new surroundings. But how can you even think about designing your perfect bathroom when it looks like this? I was so disappointed I almost burst into tears. The search for a decent Abuja flat continues. Another one bites the dust.