Bringing Groundstreet Back
So I used to do a radio show at Rhythm FM in Abuja. Saturday mornings I'd head on over to the Rhythm station behind Musa Yar'Adua Centre, get in the makeshift studio (The Galleria was still being built so they tricked out a couple of containers with equipment and put up a couple of masts outside and voila! Instant Radio Station) and get on the air. God, I miss those days. I did a teen show but at least it was an outlet for all the changes I was going through after graduating Loyola. I also guest hosted on Girl Talk once with Nike and Dooshima at Cool FM. Good times!! :D My show was called 90 Degrees, and it was so much fun. Dayo Oyetade, my producer, was the coolest guy and we had so much fun in the studio. Then I had to quit because I was coming to school here.
I still missed radio so when I got here I started an online radio show called Groundstreet Radio. It was about being Nigerian in America (kinda like my blog, just not as extreme) and Nigerian music. I even had a blog for the show (groundstreet.blogspot.com), a website (www.groundstreet.com), and it was just starting to get popular - just - when I quit.
I stopped because as always I had serious drama going on, and at the time (my freshman year) I didn't have a regular phone and you needed a phone to do the show (BlogTalkRadio hadn't plugged in their sweet upgrades back then) so it was pretty much doomed.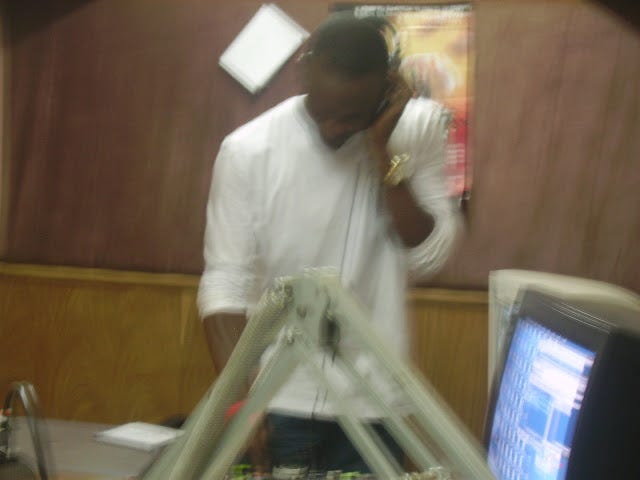 Dayo
Sam, who sometimes did the show with me
My mic. You didn't touch it until your segment was up.
I let Zino use it though
(He had to read the news at noon half way through my show)
I miss them all
With Cleo from the Rhythm Port Harcourt
Thing is, Bakura's getting married, I finally have a phone, and Nigeria's quite an interesting place these days, so I find myself hankering to get behind the mic again. Only this time I don't want it to be just me talking AT you. I'm only going to do this is it can be fun and if you'll join in. Assuming I start again it will be more about our issues - Nigerian youth issues- and not just ISSUES issues, but everything in between: life, love, blogs, tribe, global identity, technology, politics, whatever.
Should I relaunch Groundstreet Radio?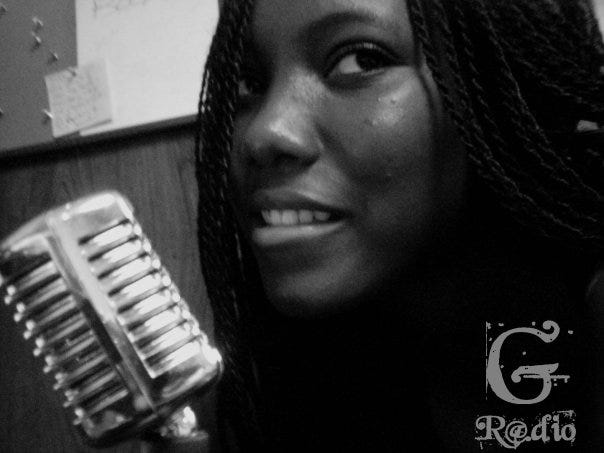 The Old Groundstreet Radio (It's a cheesy pic - I know - I was eighteen)