Discover more from Sugabelly
I think a lot of things
Over 2,000 subscribers
Cartooning... and My Attempt to Turn Angelina Jolie to a Cartoon
So I decided to take my drawing more seriously, seeing as I have Barcelagos to deal with and drawing every day helps me to develop as an artist and opens my imagination to new t-shirt designs.
I haven't really done people drawings in a while, so when I started sketching I was so rusty that I had to resort to doodling, which was weird because people drawings used to be my strong point.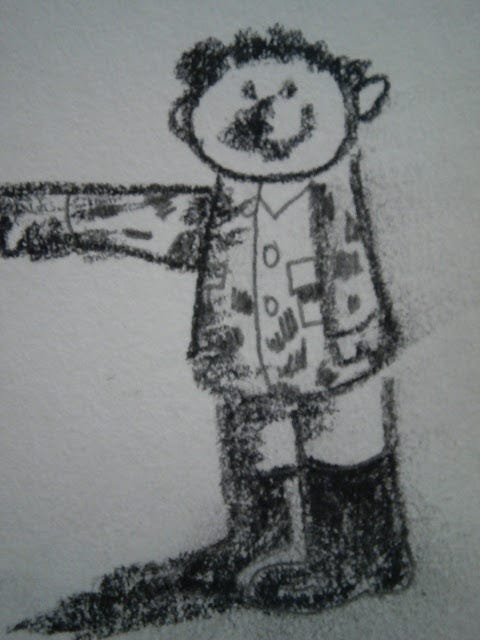 That being said, maybe it's because cartooning is much, much, different from drawing from life. My talents in that department have only grown stronger, but cartooning presents a special challenge for me because I have to fight with my sense of what is proportionate. In layman's term, it is a big but necessary annoyance.
Here's what happened when I tried to draw myself as a cartoon: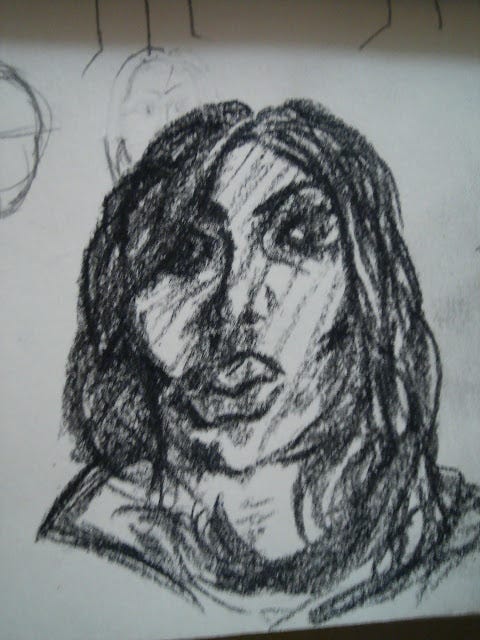 It is without a doubt the most hideous thing I have ever drawn. But maybe it's because I used Charcoal. I've done much better self portraits in pencil.
Here is what happened when I tried to draw Angelina Jolie:
Don't mind the double chin; I made some mistakes at first, and I know, her face is too narrow: I was drawing in biro. (Ballpoint pen for the Non-Nigerians)
Here is what happened when I decided to draw Angelina Jolie as a caricature: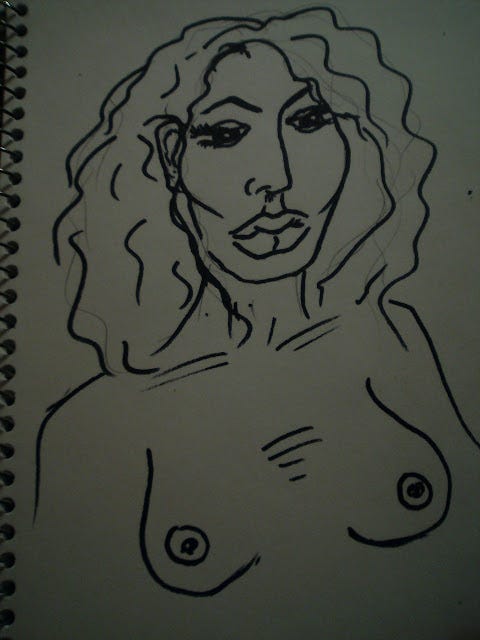 This is obviously much clearer. Medium: Sharpie Permanent Marker
Here is what happened when I finished: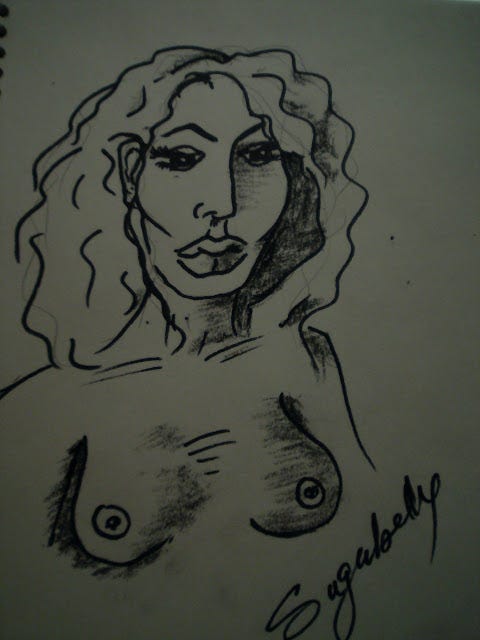 Obviously, I draw people much better from life than I do from imagination. My imaginative drawings of people, particularly women tend to take on a more idealistic quality.