Discover more from Sugabelly
I think a lot of things
Over 2,000 subscribers
Copic Insanity: A Dinka Sneak Peek
Okay, so it's official: I am Copic Crazy. I ADORE THESE MARKERS!!!!!!!!!!!!!!!!!!!!!!!!!!!!!!!!!!!!!!
Omg! Omg! Omg!!!!!! I just want Copics for my birthday like seriously! OMG!!!!!!!!!!!!!!!!!!!!!!!!!!!!!!
Coooooooooooooooooooooooooooooooooooooooooooooooooopppppppppics!!!
Yeah, just ignore the crazy girl.
So, after I did my initial colouring, I couldn't sleep. In the 24 hours that I have owned my Copics I have learned very quickly that Copics work best when you colour really fast and over small areas.
I was itching for something to colour.
First I did a back drawing of Bilili (the courtesan from my story =D) and as I suspected, her colouring came out beautifully (because the drawing was small).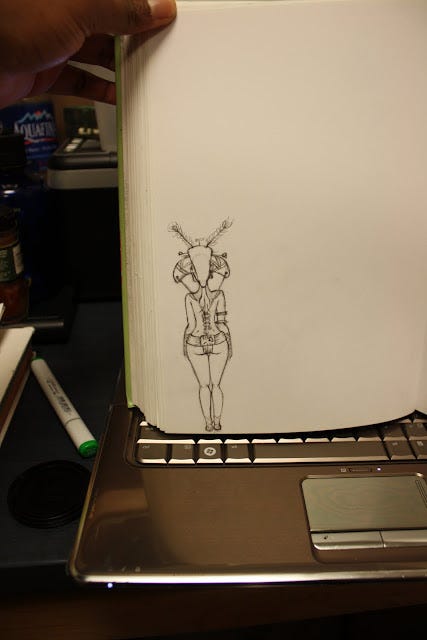 Bilili.... from the back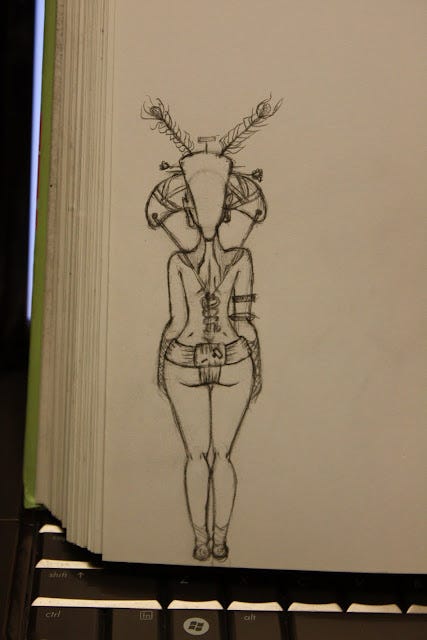 Inked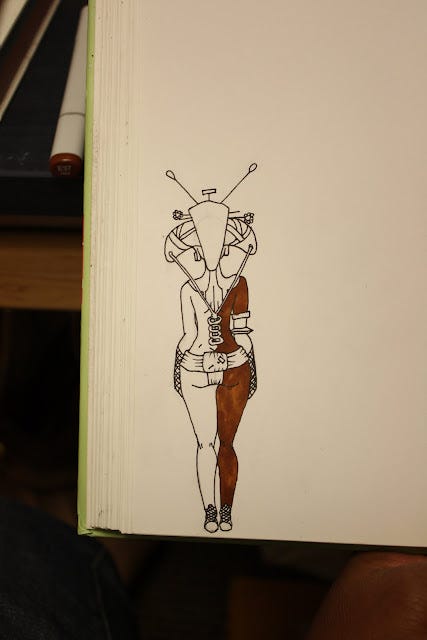 Cleaned and starting to colour skin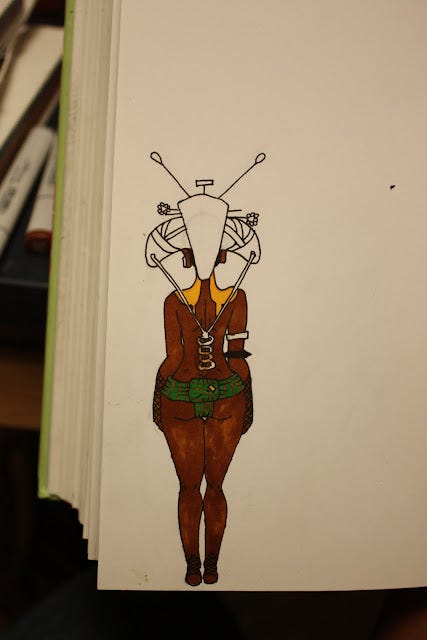 Just need to colour her hair.
Unfortunately I don't own a black Copic Marker...yet
But I still couldn't sleep, so I headed over to Solomon Sydelle's blog and I read the post about her kids and the tiger and it was so funny and cute and adorable (Solomon Sydelle's kids and their antics make for incredibly cute blogposts). Every time I read her posts I imagine these cute little Yoruba kids playing and tormenting everyone. (Cuteness!!!)
So I am working on a collection for Dinka that will be out in the summer. It's going to be Chibi themed, and I was wondering where to start. I was going to do drawings for Igbo, Hausa, Yoruba, and Tiv  but I wasn't sure where to start. Also I didn't have the all the colours I need so I was wondering what I could do with the colours I had. The post on Solomon Sydelle's blog pretty much made me decide to start with Yoruba. I remember how excited she got over the Yoruba boots I dug up from some museum so I'm guessing she'll like this. I decided to draw a cute little Yoruba boy. I have never drawn children seriously before. I only drew a baby in JS3 for my Art Junior WAEC and I drew a young boy a few weeks ago but that's it. I've been desperate to try Chibi but I wasn't sure I could pull it off.
Sha sha... if at first you don't succeed.....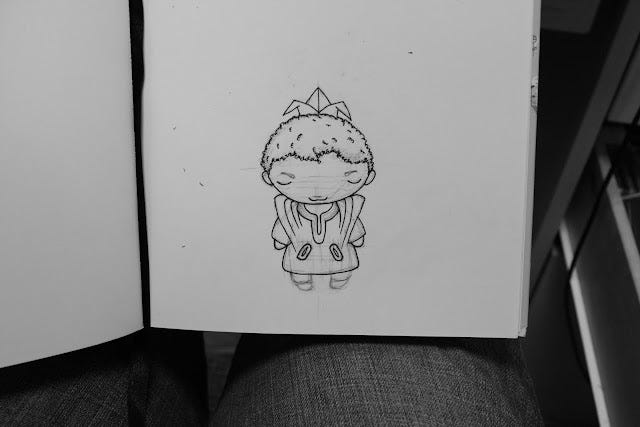 Pencil and some ink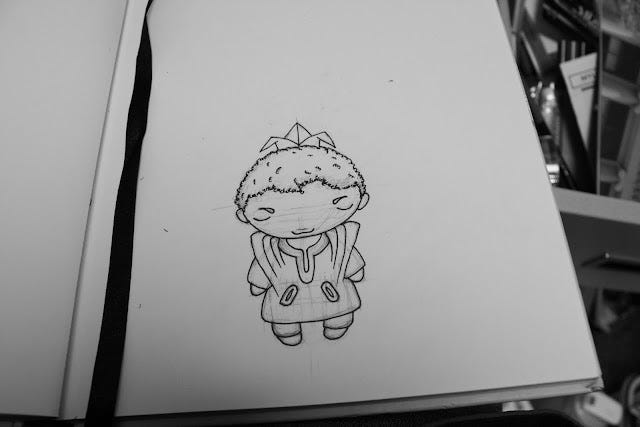 Completely inked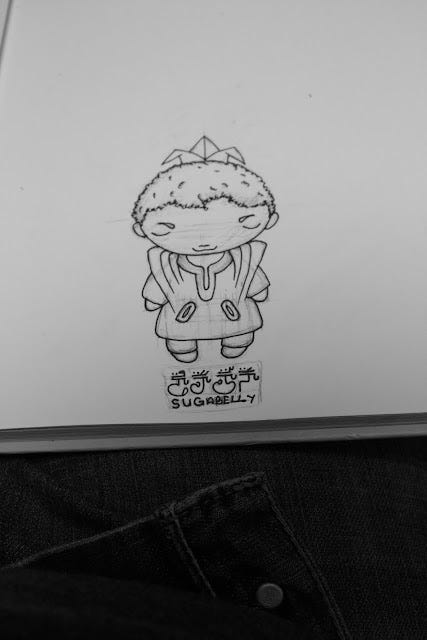 Adding my signature =D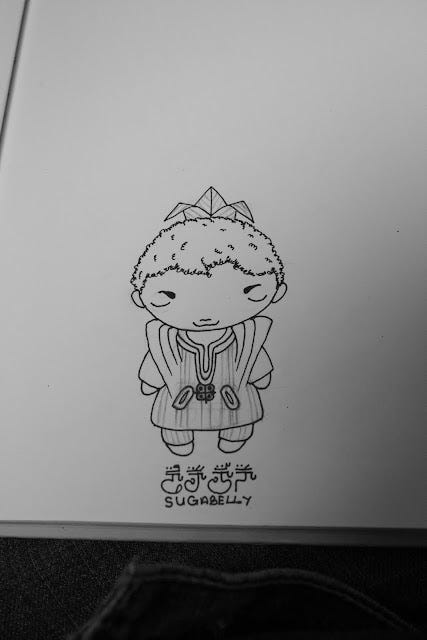 Lines drawn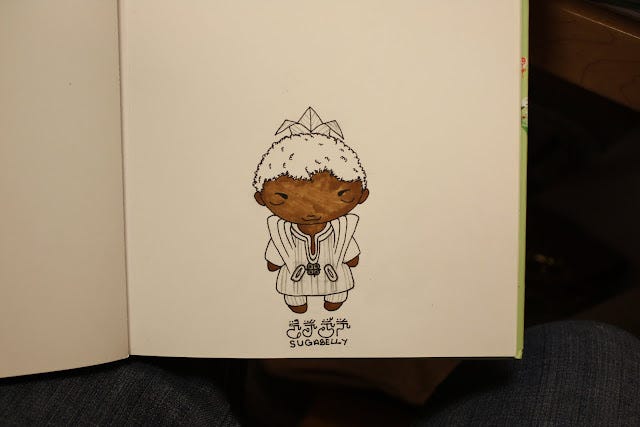 Colouring skin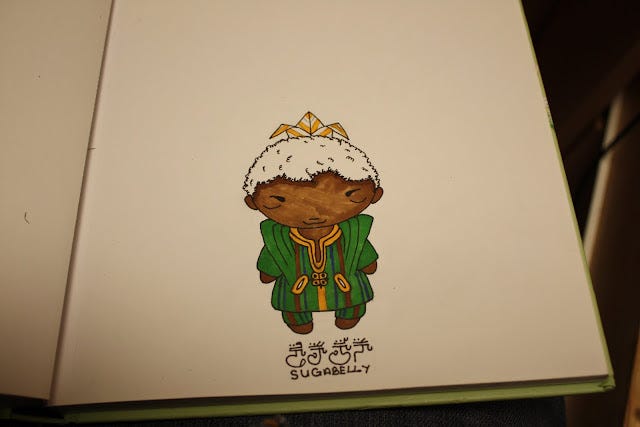 Colouring Agbada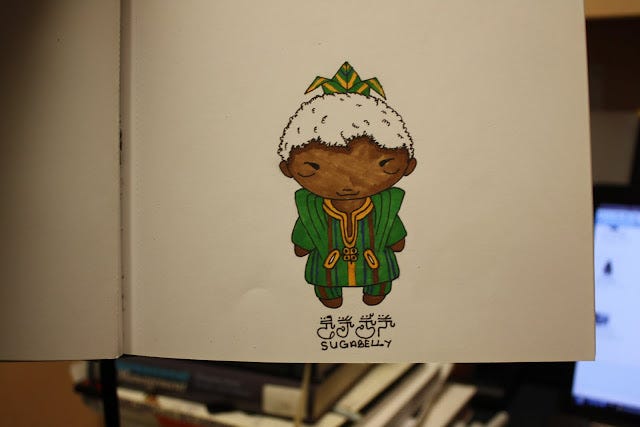 Clothes completed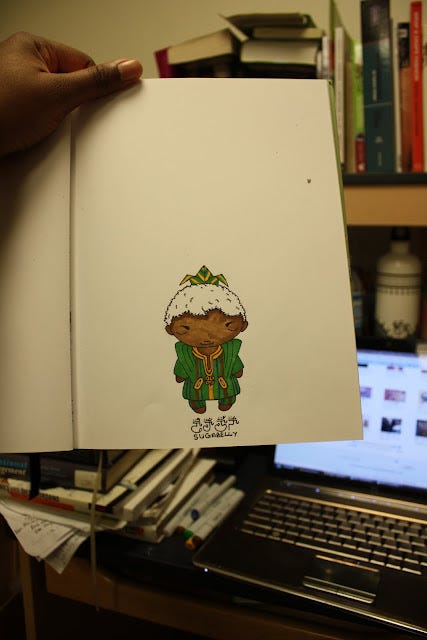 About to put on finishing touches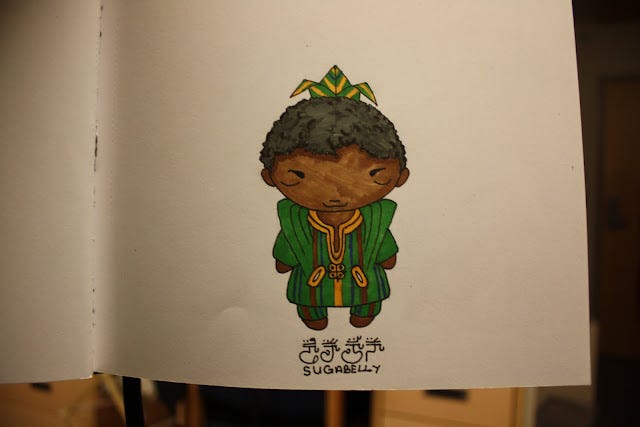 Isn't he cute?
A little Yoruba boy for Solomon Sydelle and her kids
=D
If you're curious about the rest, once they're done and I've put them on t-shirts I'll show everyone.
Update: I did another colouring!! Yay!!!!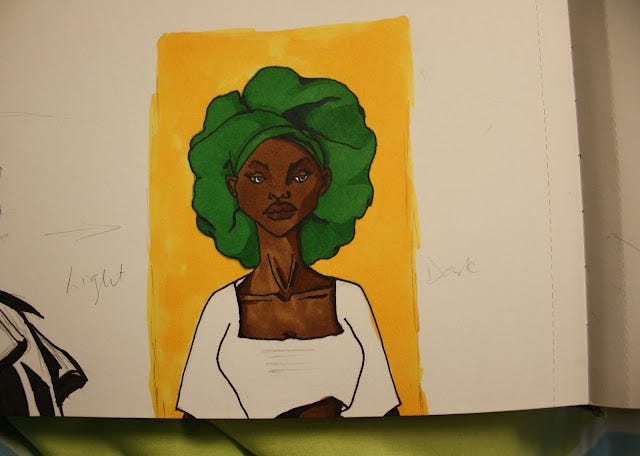 If you're wondering why all my drawings are green, yellow, brown, and blue, it's because those are the only colours I have.
I'm hoping to get more Copics soon.