Domo Diaries: Traipsing Around NYC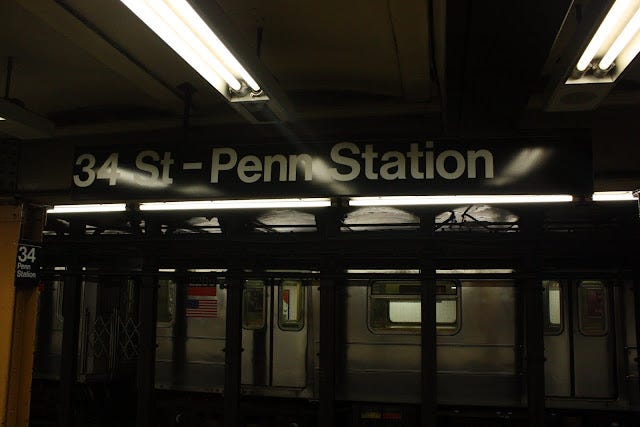 After getting in at JFK... Penn Station was the first stop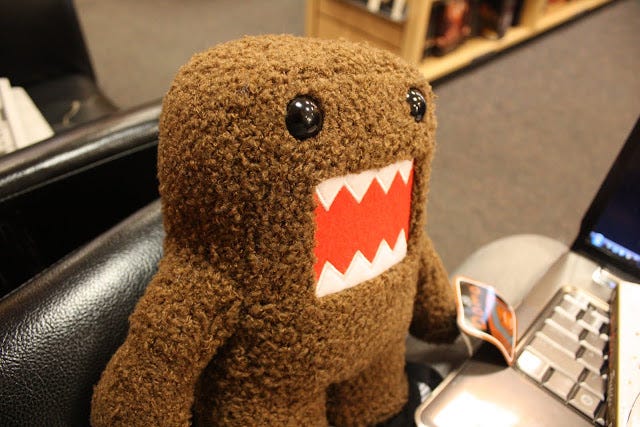 Headed straight for one of my favourite bookstores where I ran into ...... Domo!!! ^_^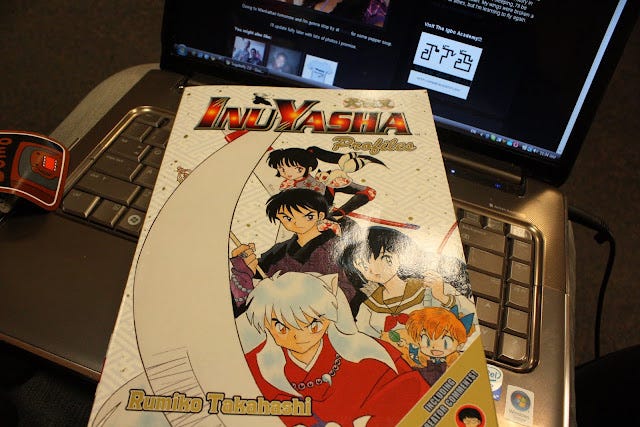 And Inuyasha!!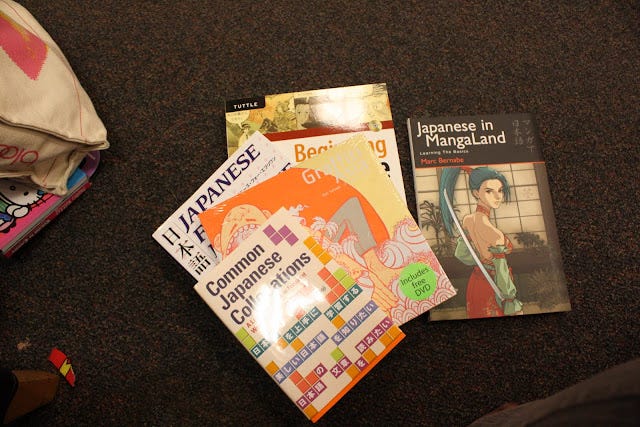 So I bought  a couple of books
And one or two manga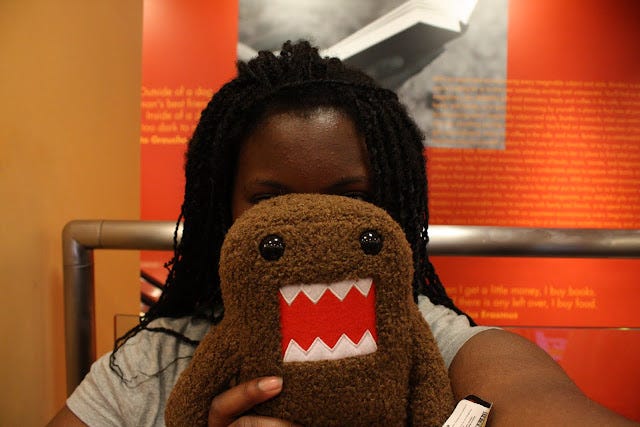 And then I got me a Domo-kun!!!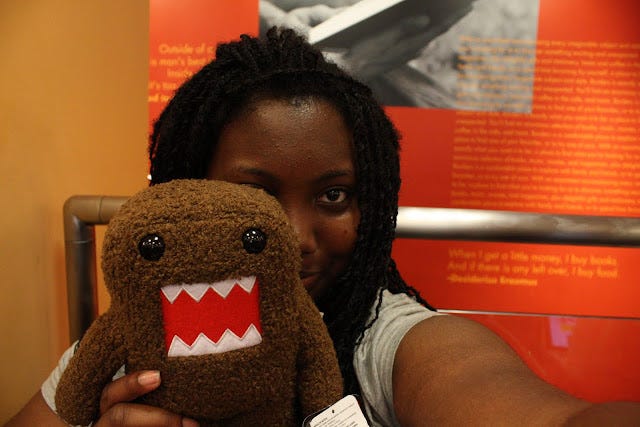 Isn't he cute??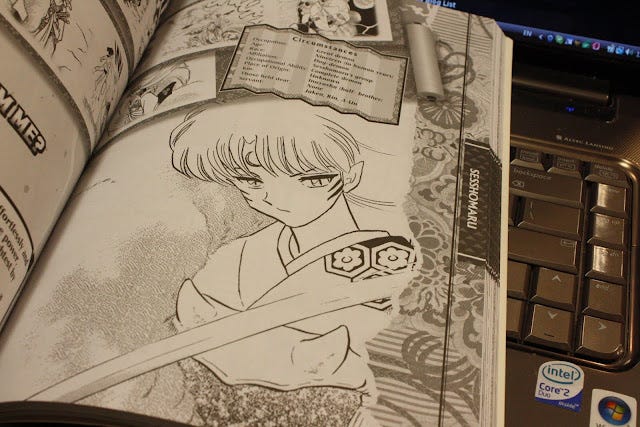 Sessh baby!! Your beauty cannot be quantified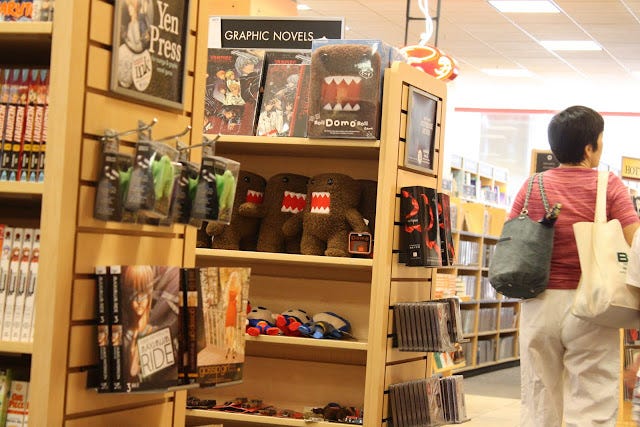 Look at all the cute little Domo-kuns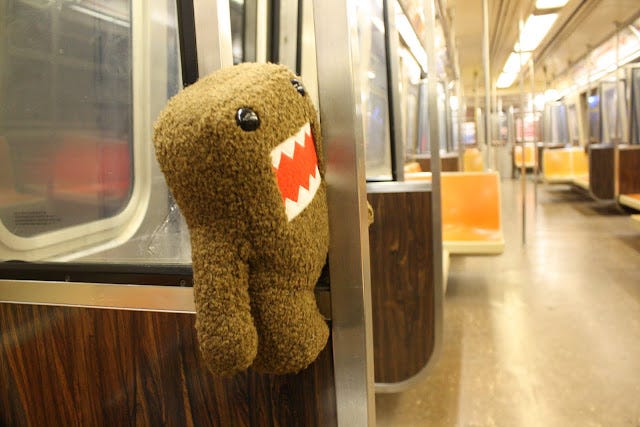 I took Domo with me on the subway =D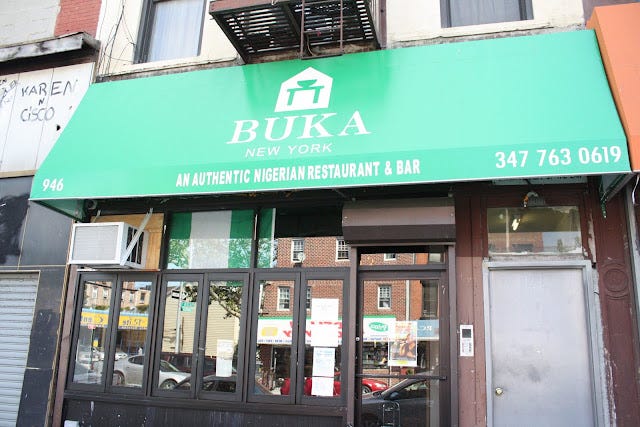 And to Buka... for lunch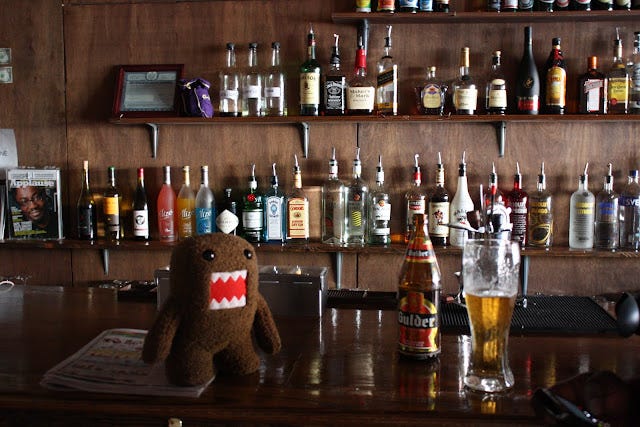 Domo approves of Buka.. yes he does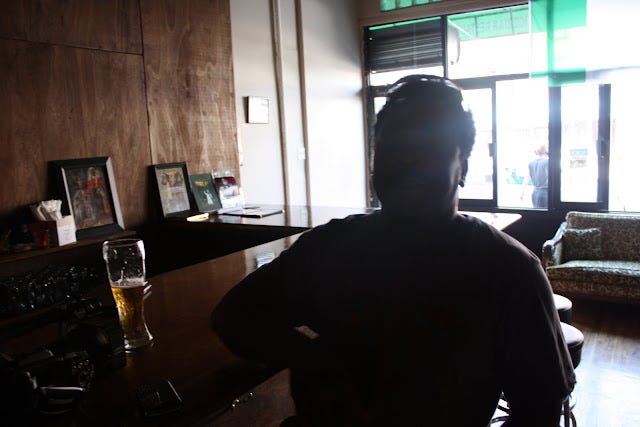 Oh, I met this nice guy there by the way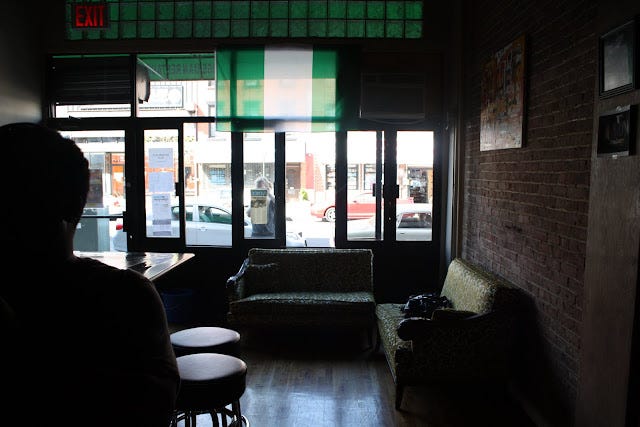 I'm so happy Buka identifies as a NIGERIAN restuarant and not an African restaurant.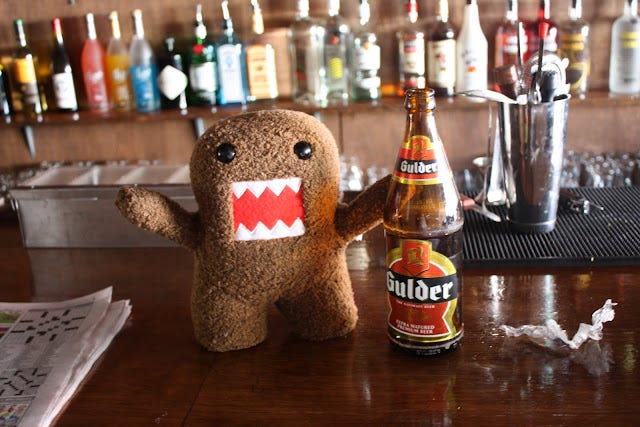 Oh yes.. he does approve.
to be continued......