First Portrait Commission - Progress
Portrait orders have been rolling in! Yay! I figured I would show you guys how the first portrait commission I got is coming along. This client ordered a Traditional Portrait, meaning I have to draw it on paper with pencils, and then ink, etc.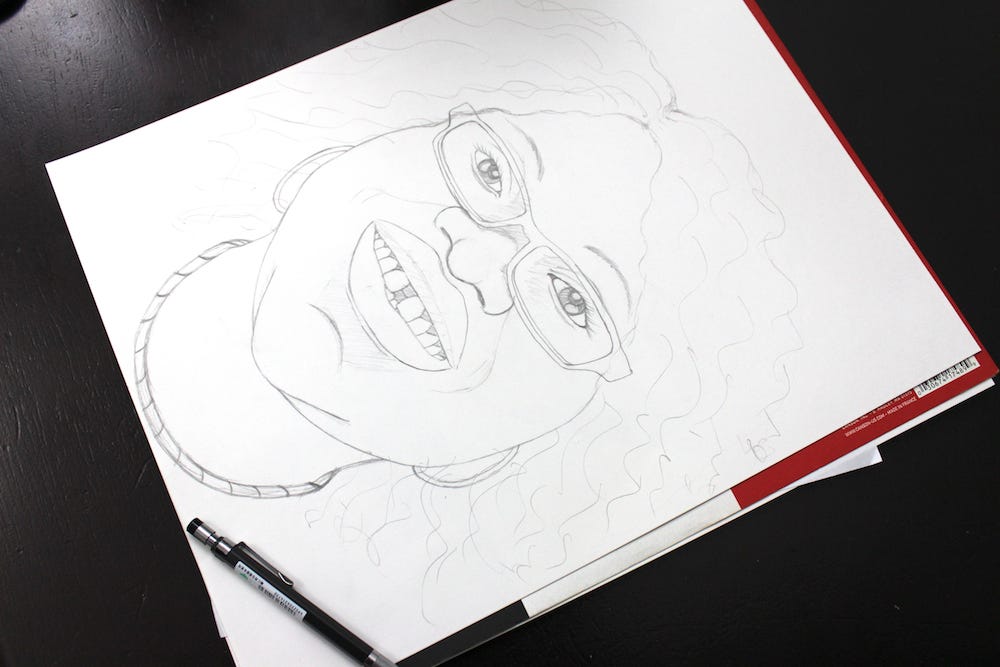 It's pretty much almost done, but the hair is taking me FOREVER to draw because gosh! There is a lot of hair to draw. (drawing hair is my least favourite thing after drawing hands and feet)
Gonna be inking all night, need to finish this so I can get it sent out to her asap!
If you haven't ordered your portrait from me yet, STOP SLACKING!
Y U No Participate in My Christmas Bonanza????
[button color="green" text="white" url="https://sugabellyrocks.com/commissions/portraits" window="_self"]Order a Portrait from Sugabelly here![/button] (sorry, I tried to be subtle about it)