First Post of the New Year (well the second really)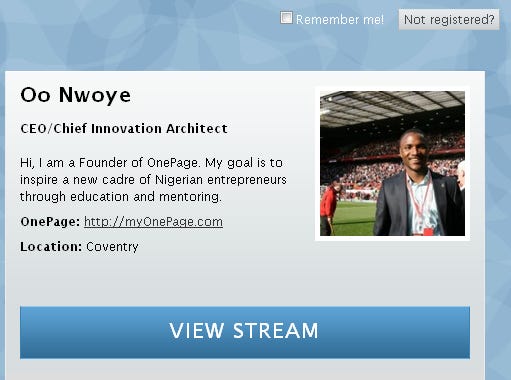 Kudos to Oo Nwoye for acknowledging his Nigerianness/ Nigerian affiliations on the About page of his Internet startup One Page.
For that reason, I will join..... as soon as I get my invite code. (also because it's a great idea).
p.s. Hey Oo, do you think you could use Nepotism to speed up my invite code process? Thanks. Corruption can be put to good use you know.