Discover more from Sugabelly
I think a lot of things
Over 2,000 subscribers
Gonna be up most of the night
Drawing! ^_^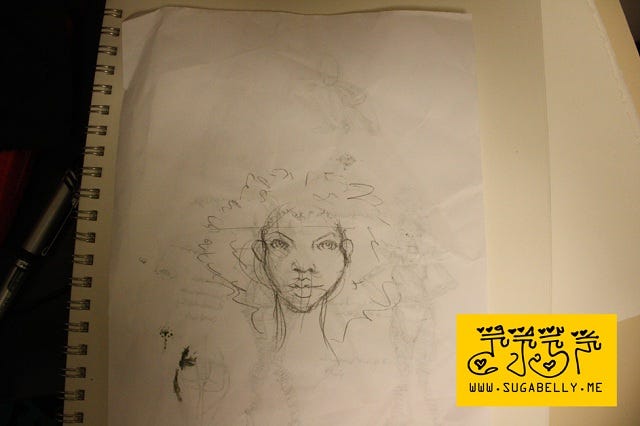 I drew this with my left hand a couple of days ago.
It's a bit lopsided so I need to practise! practise! practise! so that my left hand can become as good as my right hand.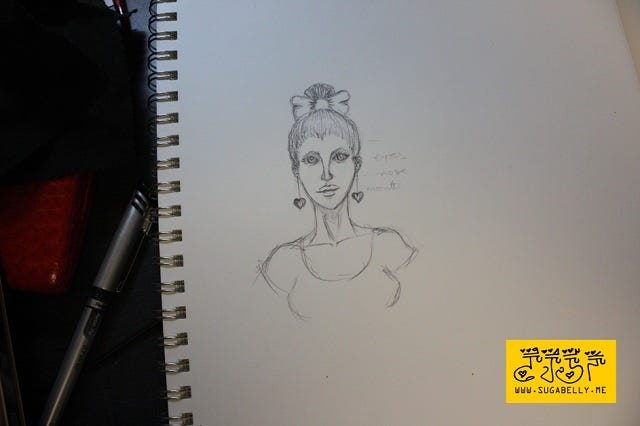 I haven't drawn an oyibo in a really really long time. 
Wanted to see if I still remember how.
Here's the pencil work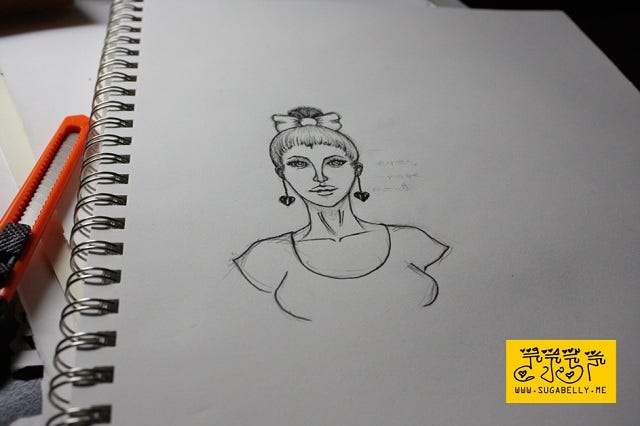 And the ink...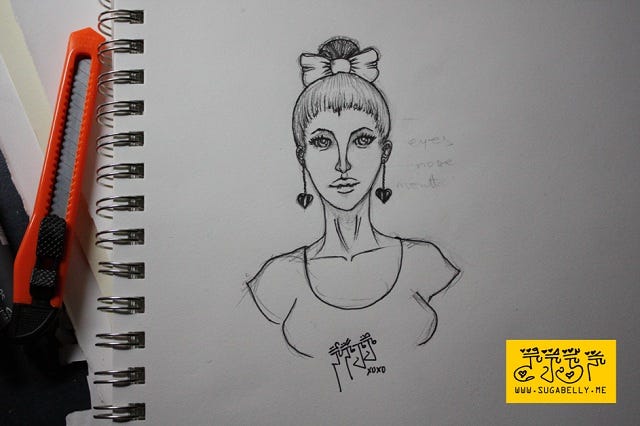 I'm itching to colour it but sometimes colour might just ruin it.
I think it looks really nice as line art.
I didn't even erase my pencil lines.
Who thinks I should colour it?
Yay or nay?
I'm also going to go through all the posts of the last two weeks and answer comments so if you left me a comment and was waiting for a reply hopefully you'll get one tonight. No promises though! I have work at 7:15 tomorrow morning.  =(
5:35am Update:
So tonight has been rather productive. Pity I still haven't done what I set out to do in the first place - my homework. Plus I have work in less than two hours. FML.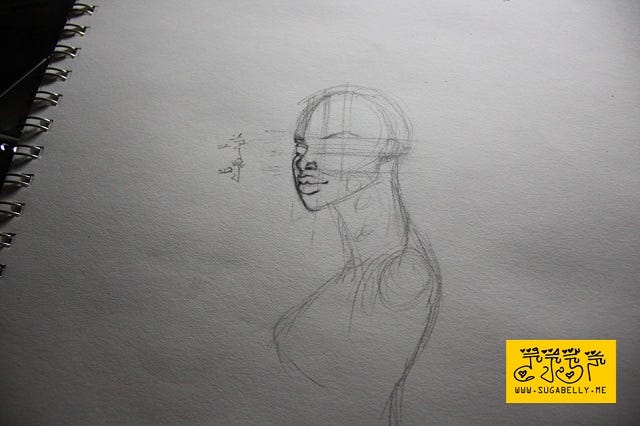 Starting the face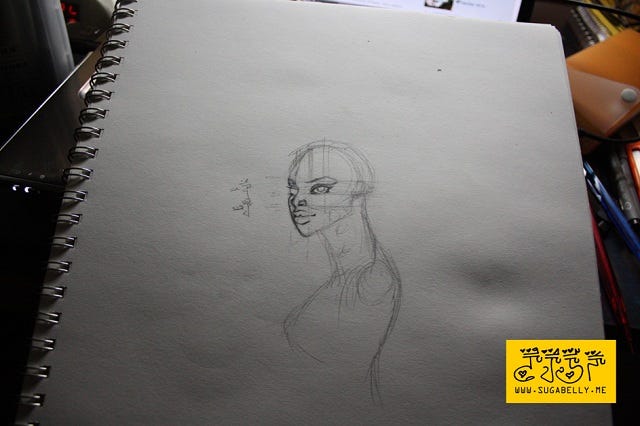 Adding features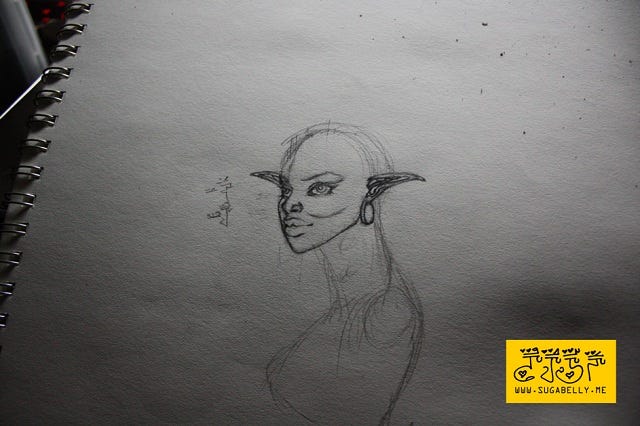 I decided I wanted to do a fantasy character so I gave her some awesome ears
And seriously yo, I don't want to hear anything about Avatar regarding her ears
I've been drawing characters with pointy ears and ear plugs long before the Nav'i showed up on the scene
Besides, ear plugs are part of Nigerian culture (at least one of them) and the pointy ears show she's not human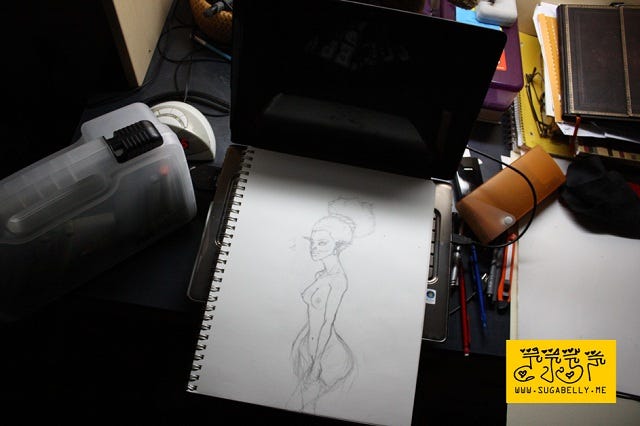 Body done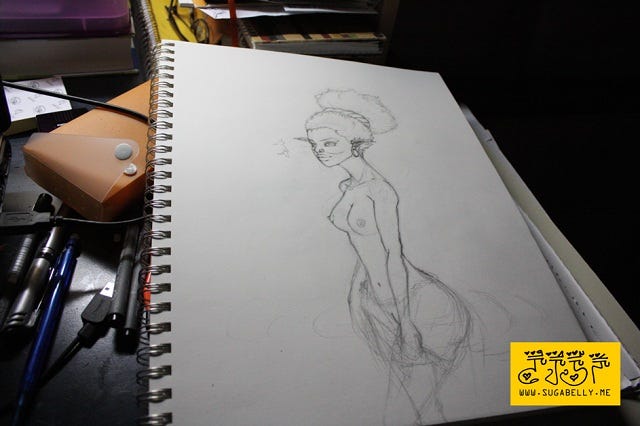 Adding jigida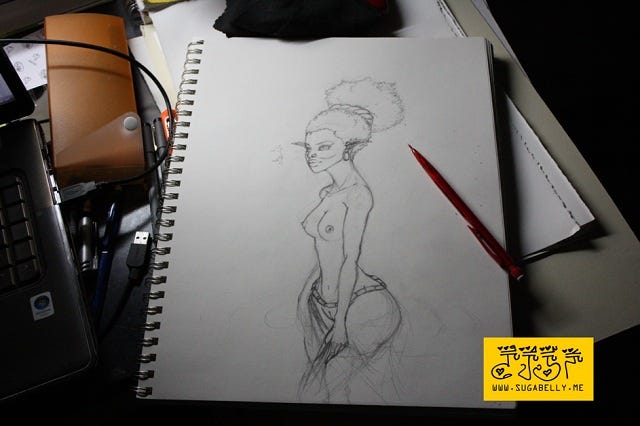 Defining my lines...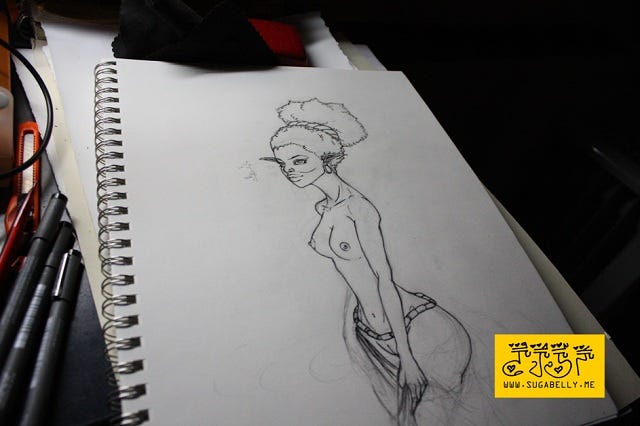 Inking completed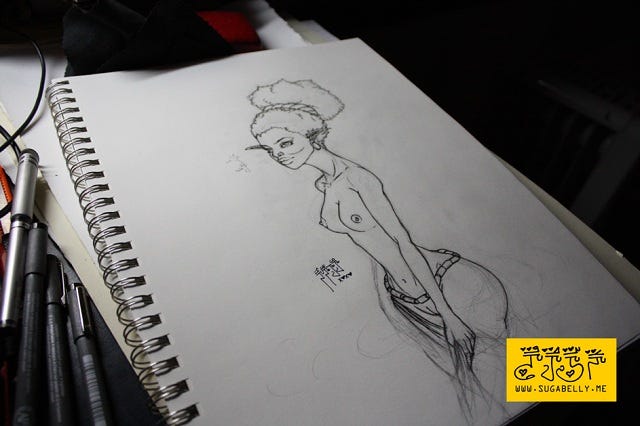 Signature added ... obviously it's not complete yet.. will finish later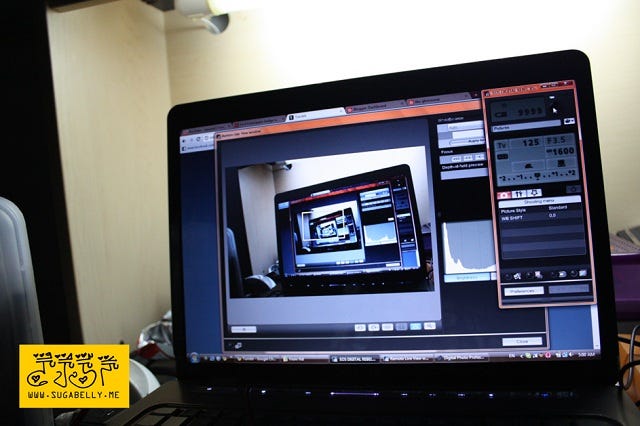 So I took a photo of myself taking a photo of myself taking a photo of myself .. you get the drift using my camera's remote shooting function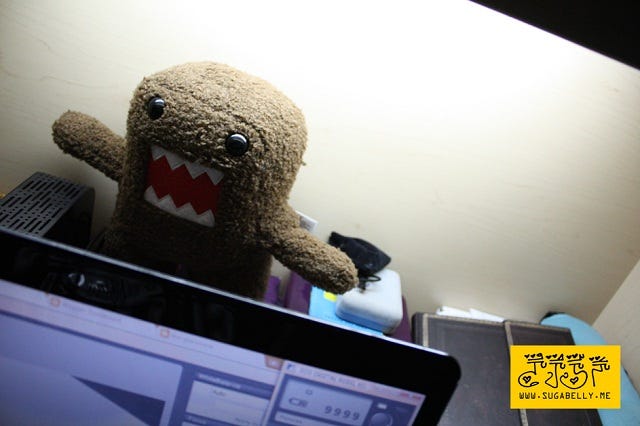 So sleepy... gonna try and get some shut eye before I have to get up and go to work in thirty minutes
Domo-kun says hi.