Discover more from Sugabelly
I think a lot of things
Over 2,000 subscribers
Homosexuality is Un-African
Or so our fellow compatriots would like us to believe.
Yoruba: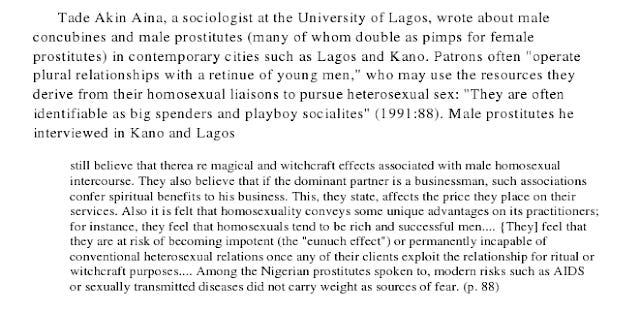 Benin (the country):

Akan (Ghana):
Igbo( my, my, my - although this is rather vague):


Ha! Found it! The Igbo word for gay person - Eke.
Problem: What is the tone?
I know Eke in one tone is one of the days of the week.
And Eke in another tone means Python
But what tone is this one in?
Ponderings... Ponderings
Hausa( absolutely no surprises here):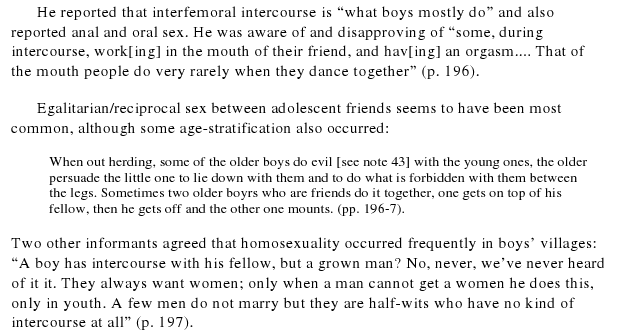 I am so unsurprised by this particular one, I don't know what to do with myself. Especially since I spent a good hour arguing with another Igbo person (O_o) that the social structure in Africa is especially conducive to lesbian (or at the very least Bisexual) relationships.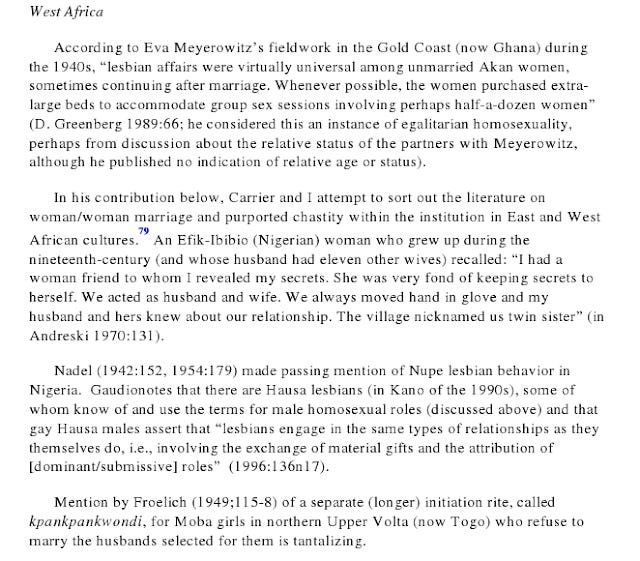 Well, what do you think?
I think it's okay if we come out and say 'We're Christian (or we're Muslim) and based on our religion, we don't support homosexuality", but Nigerians are deluded if we think that homosexuality is "un-Nigerian" or an imported behaviour.
What we need to realise is, not so long ago, most Africans practiced religions and ways of life where homosexuality was NOT considered wrong, or at least was acceptable in certain social contexts (e.g. for casual pleasure).
Whether you accept it or support it or not is a personal decision and everyone is entitled to their views on homosexuality. What confuses me though is the Nigerian insistence that homosexuality never existed within our borders and that homosexuality is completely foreign to Nigerians, even though the whole of Nigeria has been casting the side-eye at Hausas for as long as I can remember.