Discover more from Sugabelly
I think a lot of things
Over 2,000 subscribers
I Finally Tried Coffin Nails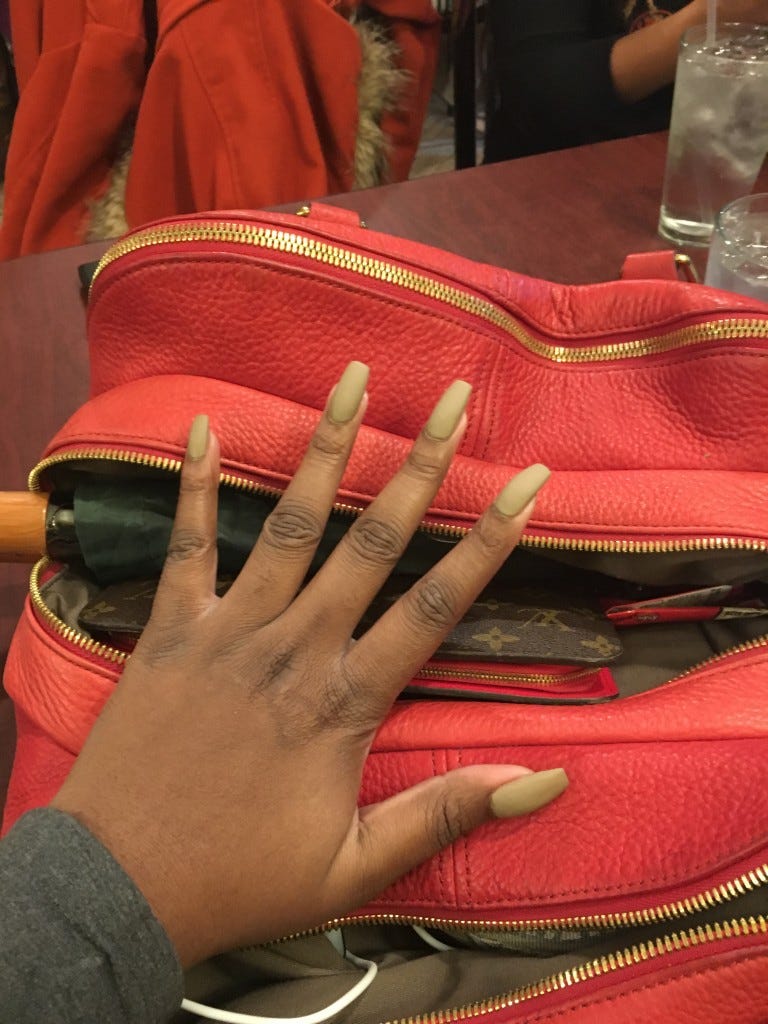 I really love this colour by Essie. Back in September, I made a new friend. This amazing girl I'll call Bassa. One of the best things about meeting Bassa was how much she drew me out of my shell, and the many new things I tried because of her. She convinced me to get my nails done in acrylic, and I finally decided to take the plunge.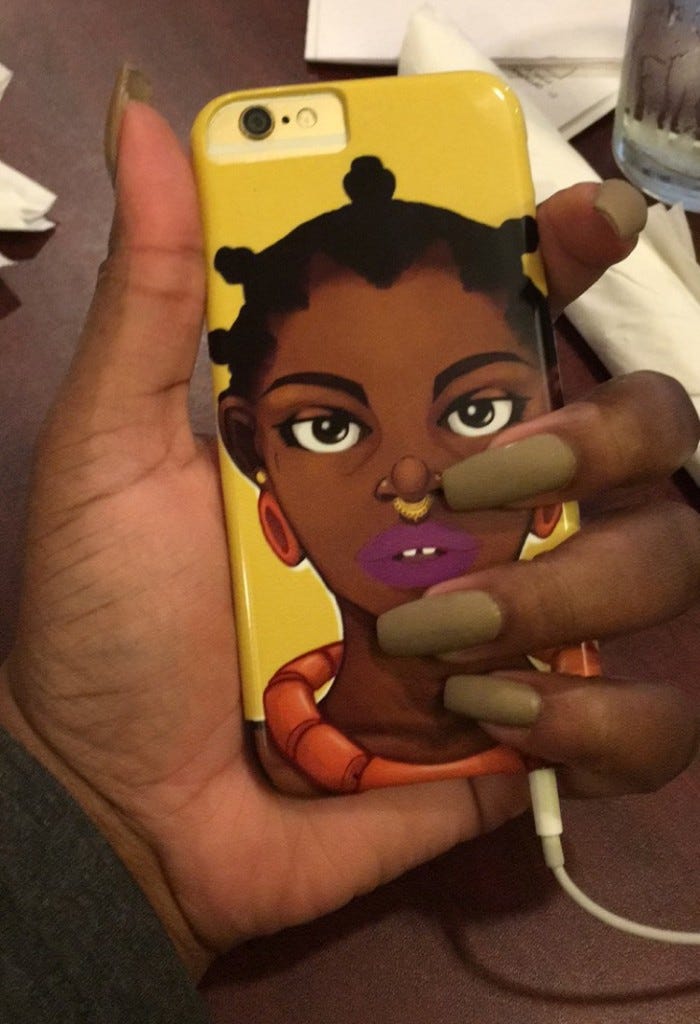 Nails on fleek. Case on fleek. I wasn't sure I would like it at first, but once they were done, I couldn't stop staring at my nails or showing them off.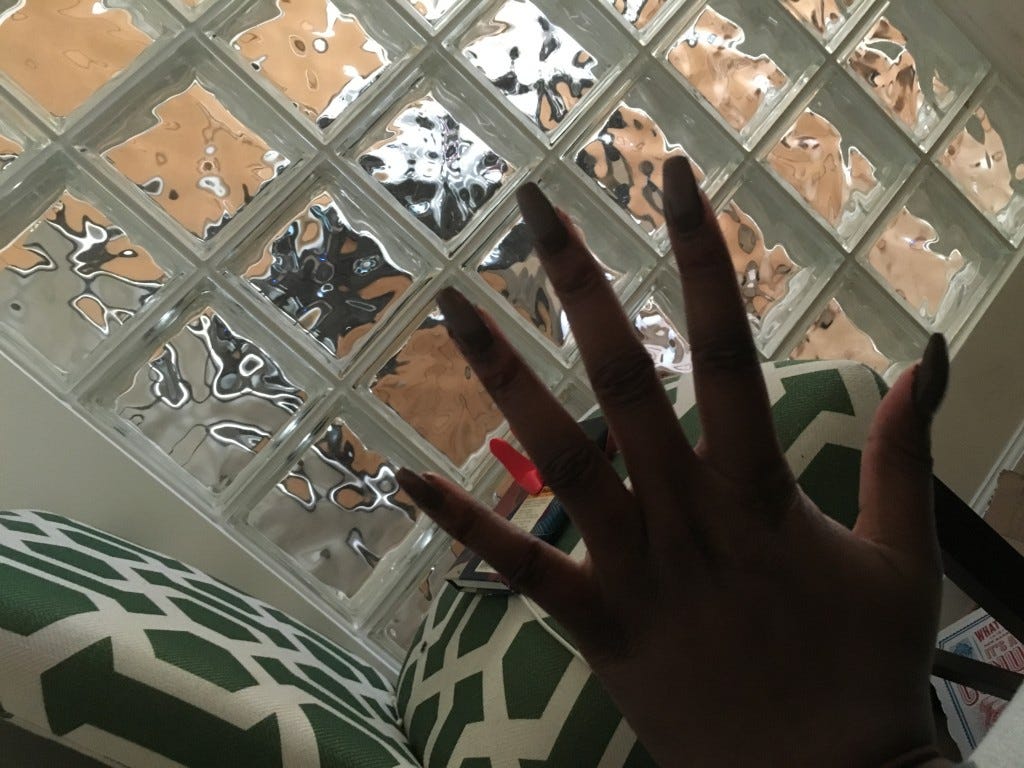 Still staring when I got home.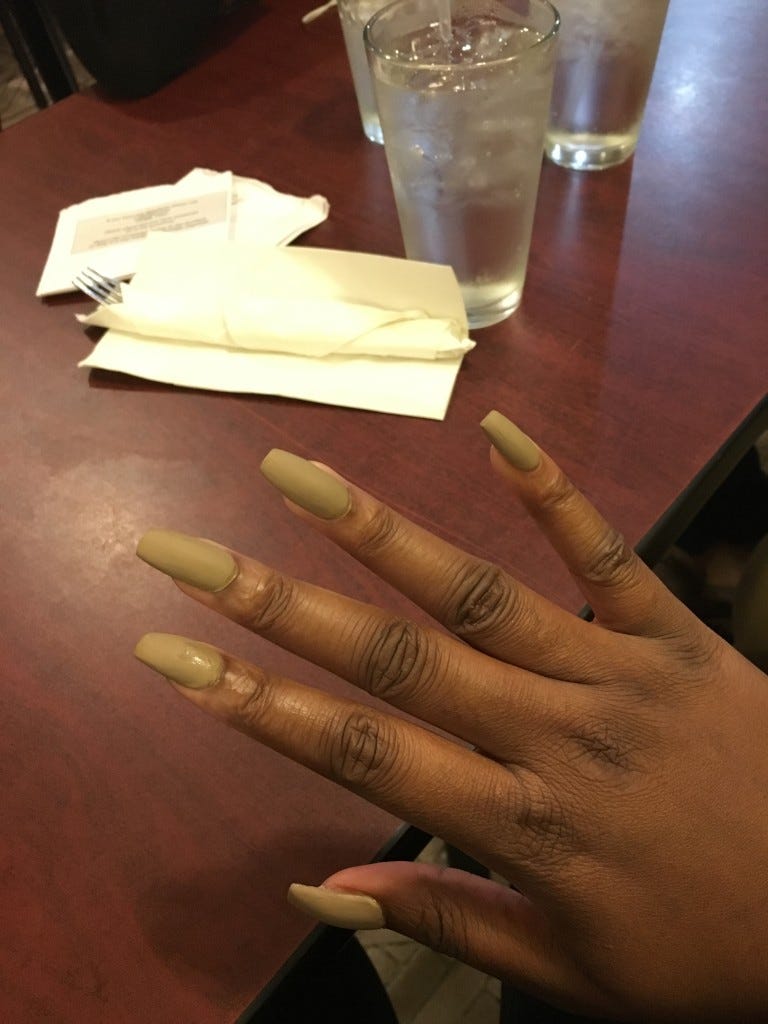 Sadly, I managed to smudge my nail right away. I decided to go with the new coffin nail shape because I'd seen it on a couple of people on Instagram and thought it looked cute. I'm really in love with these nails, but gosh they make doing anything so much harder. How do you people use the toilet with these on?!? Still though, this was me every couple of minutes:
How awesome were my nails though? https://t.co/jWYZN2T5WZ #sugabelly pic.twitter.com/a9mE3fh2fP

- Empress Sugabelly (@sugabelly) January 17, 2016
Now that that's over and done, my next project is to have my teeth cleaned and look sparkly, perhaps finally get that dental implant replacement, probably from one of the Dental Implant Dentists in Salem Oregon.
The lucky lot who hasn't faced a tooth issue must be wondering what a dental implant is. Let me give you a bite into it then. Dental implant surgery is for those who have lost a tooth forever, due to neglecting their oral hygiene. Don't give me a stare guys...it just happens sometimes. And when you have lost a tooth permanently, only surgery can give you artificial teeth. But trust me guys it functions much like the real ones. The sad part, however, is –that it requires more care than the real ones and might also need a change every 10-12 years. Am sure you don't want to end up in one such condition, so better take proper care of your oral health and not just of your nails like me, huh!
Update: I strongly suspect the colour on my nails might be Essie Case Study or Milky Way or maybe Glamour Purse but I'm not as sure about this one.