Discover more from Sugabelly
I think a lot of things
Over 2,000 subscribers
I Got a New Phone
Yay!!! I'm a proud Blackberry owner! After years of resisting and sticking to Nokia N-series, I've finally switched. Choosing a new phone is easy if you know what you're looking for. I wish I had checked out some reviews first. If you don't want to make the same mistake I did, doing some research to learn more about the latest smartphones could help make this decision a lot easier to make. While I was doing my research, my mom and I started talking about new phones and how they seem to change every year. She couldn't understand why I needed to look so deeply into the phone I wanted as most of them add custom phone cases that would anyway change the whole look of the phone. She didn't know that there was more to a phone than just the physical appearance. Of course, she commented that phones are just that phone, and all you needed it to do is call and text once in a while. I pointed her in the direction of this article on Mobile Mob to show her all the amazing things the new iPhone can do, for example. I tried to explain to her that there are a lot of different types are phones around for various reasons. For example, there are phones for people who are hearing impaired and phones for older adults who have issues with their vision. I researched the phones I want because there are some phones that I find that I don't like.
I got the newest Blackberry (it just came out on Sunday) primarily because it's a flip phone. I adore flip phones and I hate everything else (bar phones, touchscreen phones, slide phones, etc). That's why I stuck to my N93i for so long - because it was an amazing flip phone besides having other great features.
My phone arrived this morning although I bought it the day it came out and I can already see why people call this thing the CRACKBerry. I've been staring at its screen all day long today doing all sorts of things. (I can't believe there is no BLOGGER app for Blackberry - it's so unfair). As most of you know I've had major phone issues for a long time now (I keep destroying my phones) so I'm relieved to finally have reliable communication reinstated.
Anyway, here's my new phone: The Blackberry Style 9670: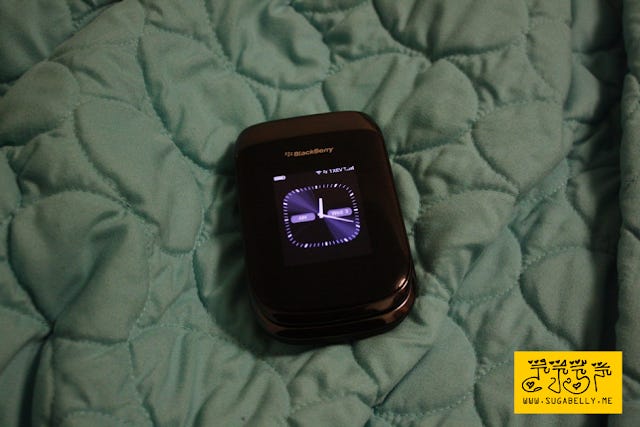 It has an external display which is really handy for seeing who's calling before answering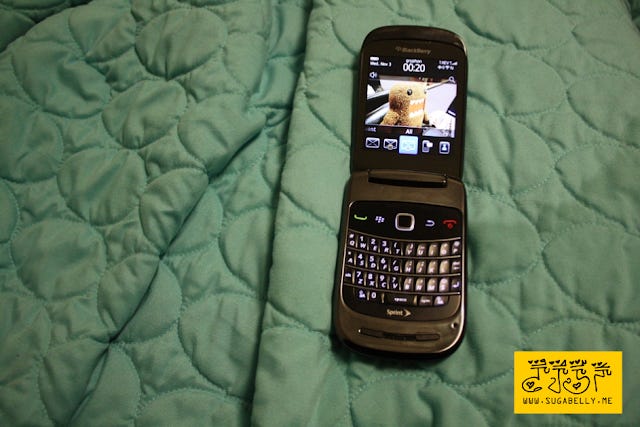 Open - it's enormous - just how I like my flip phones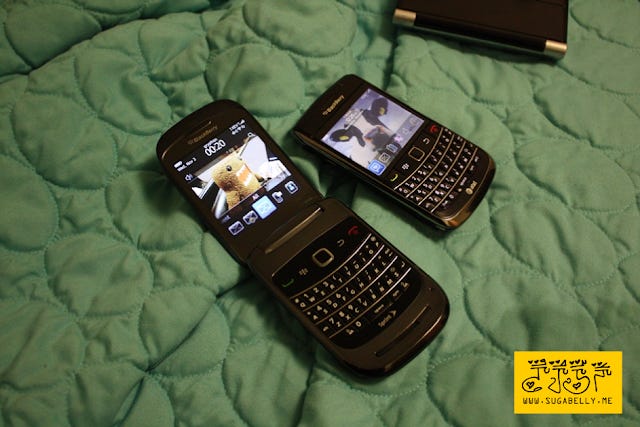 Next to my friend's Bold for some size perspective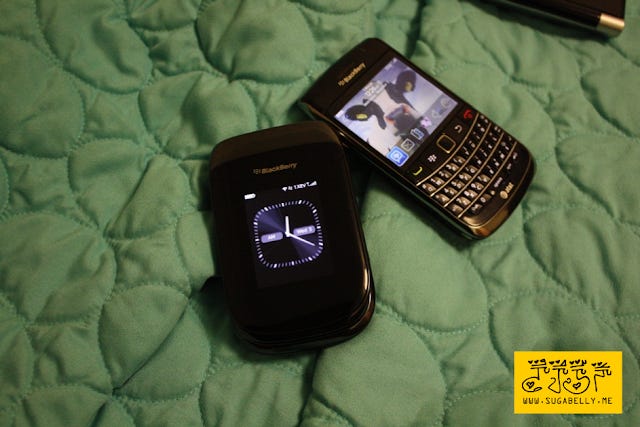 Closed it's almost the same size as the Bold
I would have gotten the Bold but then this came along at the right moment and I was so excited when I saw it was a flip phone. I'm so glad I waited and didn't get the Bold over the summer.
Now if only Google would work on that Blogger app.