Discover more from Sugabelly
I think a lot of things
Over 2,000 subscribers
Independence Giveaway!!!
Hey everyone! In celebration of our beloved country turning 49, I'm giving away one Dinka t-shirt to a very lucky reader/blogger/denizen of teh interwebs.
All you have to do is answer this question in the comments and the winner will be chosen randomly.
The only criteria is that you have to live in or have a postal address in the USA. (I'm sorry everyone else, but until I figure out this International shipping business we'll have to keep it local for the time being).
Question: What is the name of Dinka's mascot?
The prize is the Kai Haba t-shirt from the new mini collection, modeled by me like so: (lol)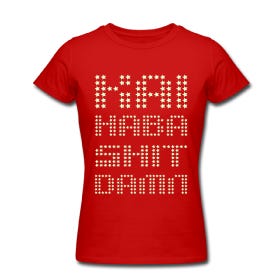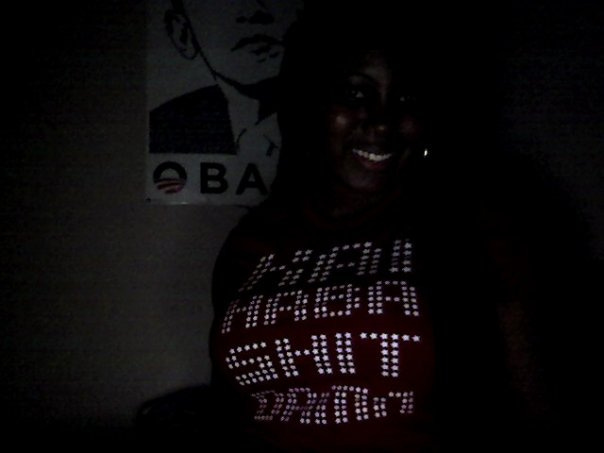 The t-shirt glows in the dark
Hence me posing in the darkness
P.S. Don't worry if you're a guy because there's a male version. I'm just wearing the girls' tee.
P.P.S. Best Friends, Family, Partners, Ex-boyfriends, and other Affiliates are strictly prohibited from entering this competition. Yes Sulhip, Lolia, Mellowyel, Rekiya, and Mi-Chan, that means YOU!!!
P.P.P.S. Due to the proximity of Independence Day, I make no guarantees that you will get the t-shirt before or by Independence. In fact, assume from this moment on that you will get it AFTER Independence, and if you do manage to get it on the actual day, then make sacrifices to your ancestors, or thank your Chi.
This giveaway is now closed. The winner will be announced shortly!