Discover more from Sugabelly
I think a lot of things
Over 2,000 subscribers
I've always wondered...
Why would a man want a cheap knock off....
When he can have the original?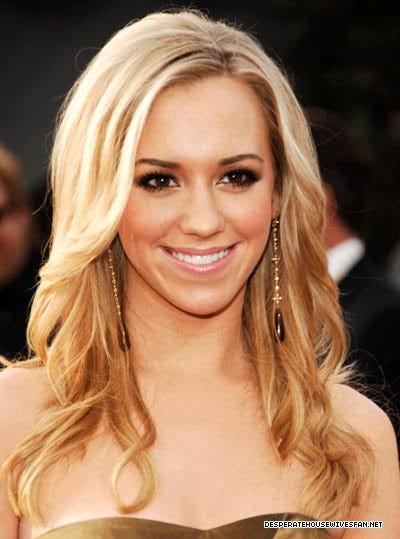 This one doesn't come off during sex. He can run his hands through it all he wants.
Because.It's. REAL.
Isn't it better to be an original of something different and be recognized and valued for the genuine article you are than to be the second-rate second-hand bad imitation of something you can never truly be?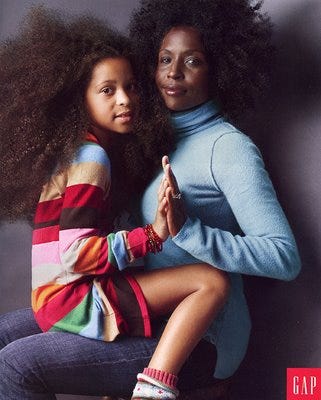 So is this.
Reality Rules.
Will expantiate/explain..... LATER.
Note: This post was inspired by this forum post which I happened upon while looking up blonde dyes for a friend. Depending on how you read it, it's hilarious. But truth is often said in jest. Scratch that. Every word this person wrote is 100% true. Well I'm a bit offended about the African part, but still true. I think that while many people argue that what they do with their hair is a personal choice (and it IS a personal choice.... to a certain degree), remember that IMITATION is the best form of FLATTERY.
Whether you "personally choose" to wear a bright blonde weave with your coal black skin, or you "personally choose" to straighten your hair, or you "personally choose" to put a lace front weave on your four month old baby, remember that less than 0.1% of the women out there whose hair is NATURALLY in the form that you "personally choose" to force your own hair into are "personally choosing" to look like YOU.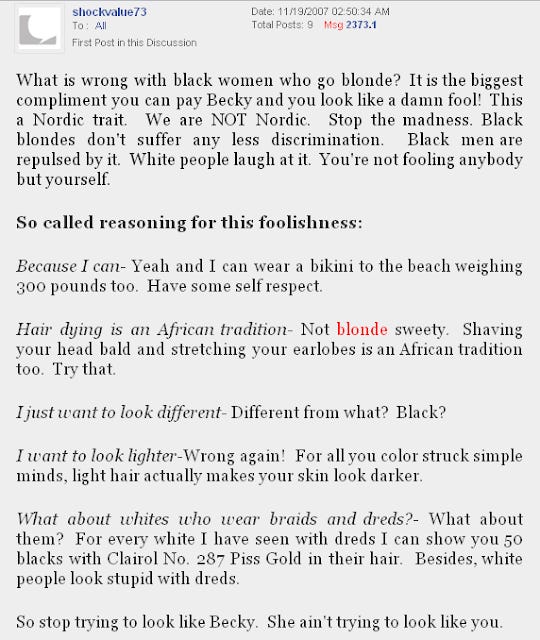 For those who don't know, I believe "Becky" is an African American colloquialism that represents any random Caucasian woman.
Just like Mr. Sosa here made a "personal choice" to get blonde skin*

You know what Mr. Sosa?
Let me tell you a secret.
Secret: You're still a cheap knock-off of a White person. A defective, third-rate copy. And no, you will NEVER be as good as the original. You could have been an original Black person, but here you are a Tokunbo Oyinbo.
*Yes, I know, skin cannot be blonde. It was a pun.