Master Cleanse Day 10
I did it!!!!!! I actually did TEN DAYS on the Master Cleanse! WITHOUT FOOD!!!!
Mommy are you proud of me?
So my final weight for Day 10 (yesterday) was 226.8lbs (meaning I've lost 11.2 lbs)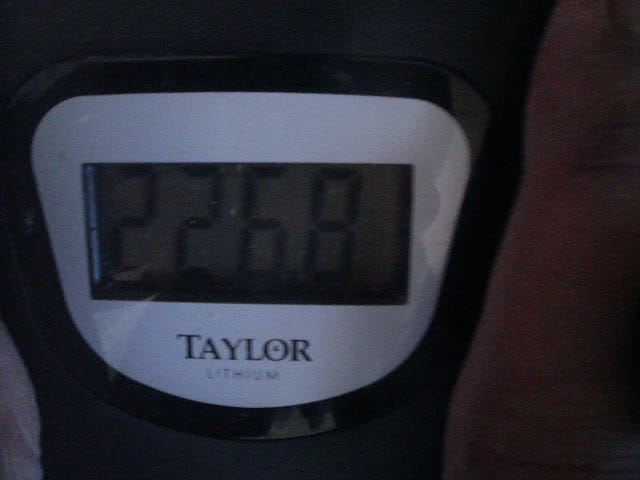 Woohoo!!!!
So now that I've completed the Master Cleanse, I am here to tell you that I have NOT completed the master cleanse.
I still have at least 4 days worth of ingredients left so I've decided to continue the master cleanse until I run out of ingredients (don't want to waste my money =D). I've looked at other people that have done the cleanse, and a lot of people have done the cleanse for 40 days. I'm not gunning for 40 days but since today is Day 11 on the cleanse for me, then I think that based on the ingredients I have left I'm going to do about 15-17 days on the cleanse.
I really really want to end this cleanse at under 225lbs at least or at 220 or less at best. I'll keep updating, and I apologize if you asked me a question in the past two weeks and I didn't answer. I have no classes tomorrow so I'll spend it going through comments on the last 15 posts and answering questions. (Don't worry Leggy. And Gin, I know I owe you a post. It's coming).
I have Calculus in 15 minutes =( - Calculus is divine punishment invented to torment Mankind.