Discover more from Sugabelly
I think a lot of things
Over 2,000 subscribers
Master Cleanse Days 8 and 9
Nothing much to report really. I'm about to do the Salt Water Flush for tonight. Today I completed Day 9. Tomorrow is Day 10, the original day that the detox was supposed to end but I've decided to extend it to Friday. So that means I'll be doing 12 days and not 10 like I originally planned.
After Friday I'll start the three-day ease out so I won't be able to eat normal food until Monday next week. I can then look at how I can support my 'new' food intake by checking out appetite control products like Shredded af to see if they will be helpful on my fitness and weight loss journey or check in with a nutritionist to see what they say.
So far I've lost about ten pounds or more. I'm hoping that by the end of this week I'll have lost 15. We'll see how it goes. You should know that I wasn't doing any kind of exercise during this cleanse other than normal walking about. Wow, I can't believe I'm almost done with the Master Cleanse. It feels like I started it yesterday.
I'm rather proud of myself. I never thought I'd be able to stick it for more than two days, not to mention NINE whole days and counting. Well, I guess it all boils down to determination and your level of frustration with your situation. I hate being fat. Nuff said. It is not a good thing in any way, shape, or form, and I won't miss it one bit. I'll be glad to be back to my old size, whether that is through portion control supplements like those offered by Nucific (get Nucific coupons here) or through strenuous exercise. I'll be glad to be able to run, jump, turn cartwheels, and do splits like I used to be able to do.
My birthday is twenty days and I'm aiming to be under 200 pounds by then. Of course, once I come off the Master Cleanse I'm going to have to diet and exercise aggressively and it's not going to be fun but I will do it because I'm sick of this.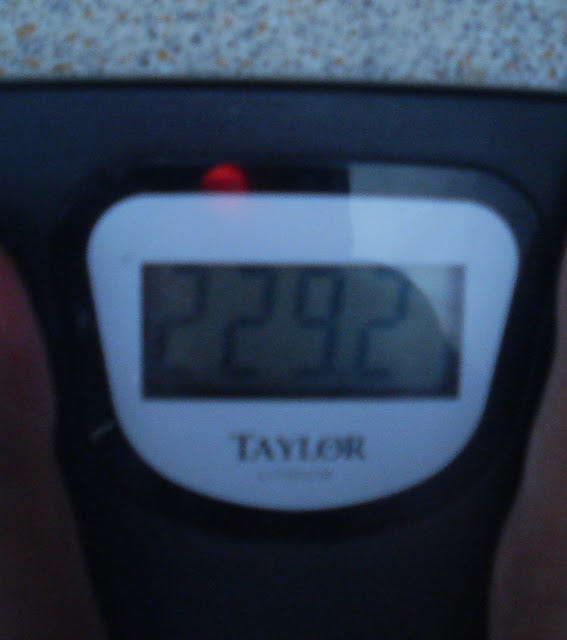 My weight for Monday March 1 (Day 8)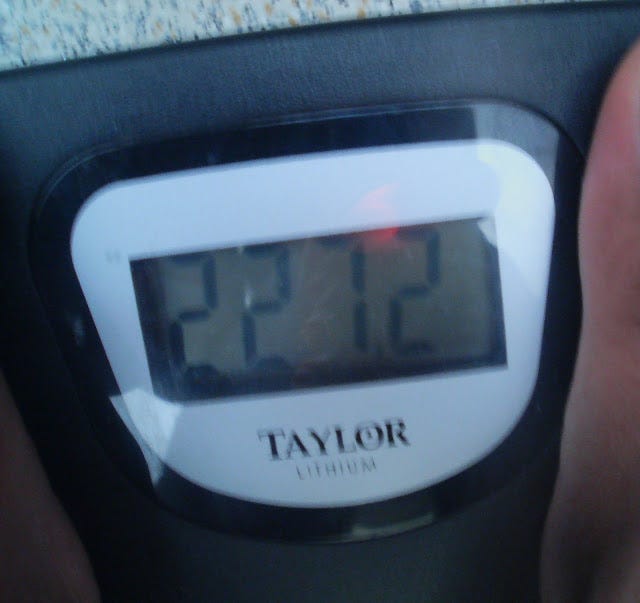 My weight for Today (Day 9)
That's 10.8 pounds lost so far in 8 days (remember Day 9's weight loss won't be complete until tomorrow)
That's all folks
Off to watch the newest episode of Hagane no Renkinjutsushi
P.s. Oooooh!!!! I forgot to mention. I ran into Japanese Boy today in the library and he waved and said hi to me and smiled!
Squeeeeeeeeeeeeeeeeeeeeeeeeee!!!!!!!!!!!!!!!!!!!!!!!!! =D
On another note: I really need to come up with a better code name for him than "Japanese Boy" it's a bit too obvious. Any ideas? We can't use Bakura again, not only is that code name assigned to 'a certain someone else' but it would be bad form. We also can't use TEC (that's reserved for my OTHER major crush - The Egyptian Cuteness - who shall continue to remain unnamed).
So, what shall I call Japanese Boy on this blog?
Update:
So I've been tracking my progress on 50 million pounds ever since I started dieting, and here's a screenshot of how far I've gone. I've still got a long way to go.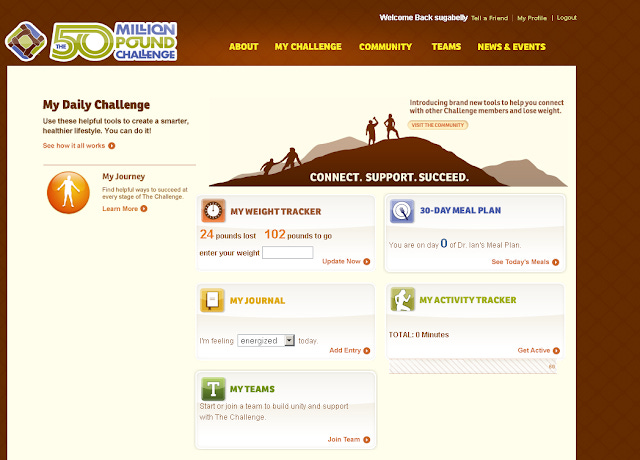 I started at 251 pounds. Now I'm down to 227.
I still have to get to 200 or under by my birthday.
I'll start exercising once the master cleanse is over