Meet My New Love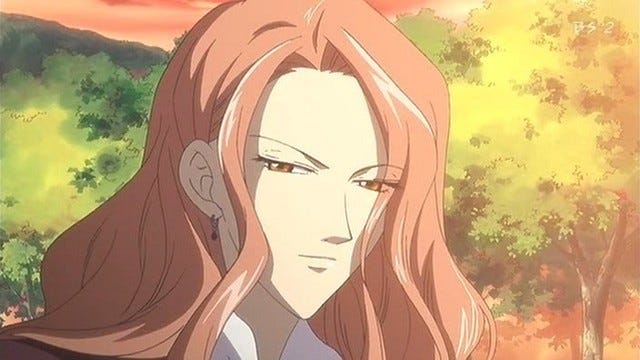 Sakujun Sa
Isn't he pretty? I'm so excited because I found an Inuyasha Replacement to get me through the remaining six days of the week until the new Inuyasha episode airs.
The name of the new anime I'm watching while I wait for Inuyasha is Saiunkoku Monogatari, and frankly, I believe I love it just as much as I love Inuyasha, specifically because of this character Sakujun Sa. Sakujun is a villain, he's creepy, he's slick, he's a genius, he's everything sexy about a bad guy, but he's also dead. :( I found out last night (whyyyyyyyyyy????) He's very similar to Jakotsu from Inuyasha (who incidentally, is also dead.  - It seems characters with this particular type of personality don't live long. hmmm)
Like so: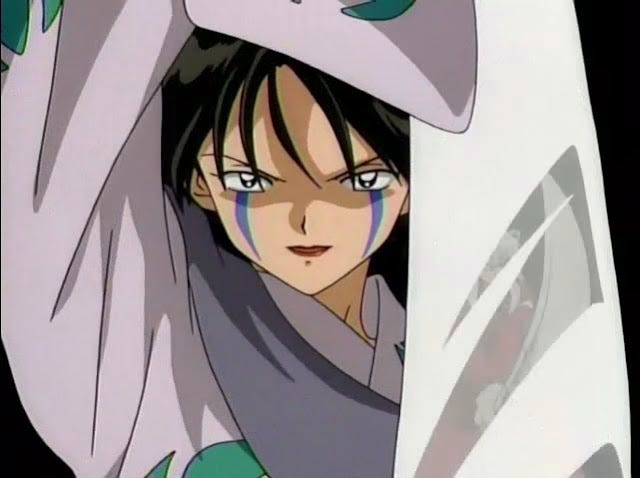 Jakotsu (another love of mine - although he's gay)
Evidently, I have a thing for Bishounen (beautiful, slightly feminine men)
He (Sakujun) poisoned himself in the hopes that a girl he had fallen in love with would give him the antidote (he didn't tell her he manipulated her to poison him though ) but she didn't love him so she refused to make him the tea that he had mixed the antidote into and he ended up dying.... but not before coughing up copious amounts of blood and then kissing her with his bloody mouth and tongue.
Yeah, I know. Japanese cartoons are making me messed up inside.
Dear God, please deliver me from the clutches of Japanese Anime. Amen.