Meme Day 2: Letter to My Crush
So here is the second letter in this meme series that I am doing. I thought very hard about this letter and I had to accept some unpleasant truths and be completely honest with myself. Although I probably will never give it to him, it felt really really good when I was done writing this letter and I feel a huge weight has been lifted off my chest.
Now on to the letter. Please click to enlarge if you cannot read it. Again I apologise for my shoddy handwriting.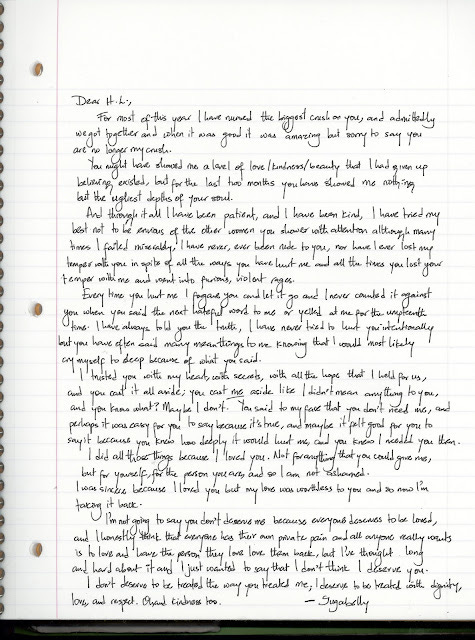 And so that story ends 
(Don't worry, I'm happy that our relationship is over. I think I learned the lessons I needed to learn from this one and I'm trying very hard to move on.... and succeeding! I need to be by myself for a bit and learn to just let go and live.)