Discover more from Sugabelly
I think a lot of things
Over 2,000 subscribers
Memories for the Other World
It is Igbo belief that overlaid over our world is the spirit world; the world of the dead.
Everything you see in our world has its spirit double.
We believe the dead do not truly die, but live on in the other world
And sometimes, if you pay attention, one who has gone is not so far away
when the wind blows before it rains whenever i see a breathtaking view when i come to a place of incredible beauty when i see a puppy, or a small child, or read a wonderfully written book
I am reminded, and I feel everyone who has gone has come back to me.
A smell, a sound, a picture, and the barrier between the worlds is lifted For a moment, maybe two, they are here with us, and us with them
I think as long as there are people who love you and remember, you can never disappear from this world.
I remember
Ibiso, who was more beautiful than she believed
Aniefon, who wore my slippers and gave me warts
Ijeamaka, who burst into tears when Patrick Bassey asked her to go for extra beans
Chidinma, whom I hated, but who helped me massage my sprained neck
Hadiza, who was insatiably curious and who told me she had the best big brothers in the whole wide world
Ibra, who was bitten by a snake and wasn't even scared
Toke, who helped me squeeze into my trad wear, and made fun of Brother Jake behind his back
Chinenye, who was an only child like me
Soala, whom I barely knew
And Zikora, who let me cry all over his check more times than I can count and taught me how to forge good behaviour
Do not stand at my grave and weep,I am not there; I do not sleep.I am a thousand winds that blow,I am the diamond glints on snow,I am the sun on ripened grain,I am the gentle autumn rain.When you awaken in the morning's hushI am the swift uplifting rushOf quiet birds in circling flight.I am the soft starlight at night.Do not stand at my grave and cry,I am not there; I did not die. Rest in peace and happiness.... You are loved and terribly missed
In especial memory of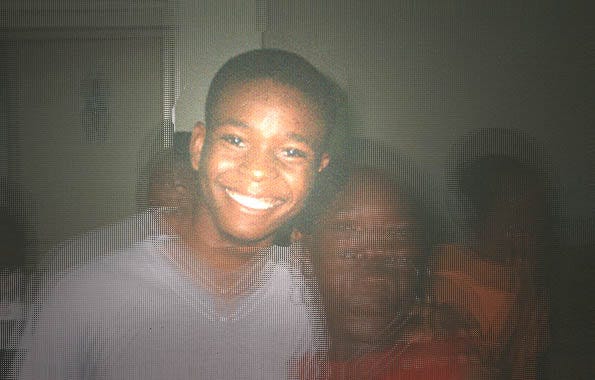 Zikora Okafor March 6, 1989 - December 10, 2005 Lover of books (especially Sabriel, Lirael, and Abhorsen), magazines, gossip and gist of all kinds Avoider of Jogging, Sanitation and Morning Duty Hater of Audrey Hepburn, and all Fr. Marc's movies Loyola Jesuit College Head Boy 2004/2005 Beloved Friend and Partner in Crime