Discover more from Sugabelly
I think a lot of things
Over 2,000 subscribers
Messing about with Google
Everyone should do this. It's so much fun. It's a pity the answers aren't hilarious to me since I'm Nigerian. Now, I'm typing my questions in English and Google gives you suggestions based on what MOST people are googling in that language. Since the United States has the largest English speaking/typing internet population in the world, I think it is safe to assume that these suggestions come from questions that Americans are asking.
Here are screen caps of all my midnight boredom activities
So now we know what they think of us ..........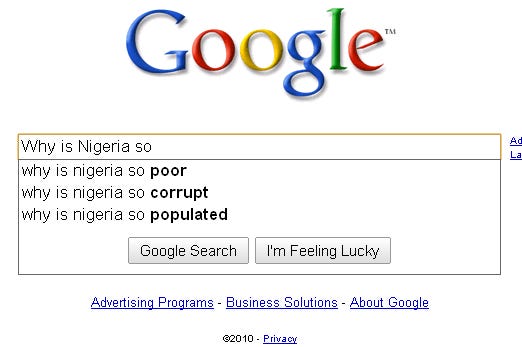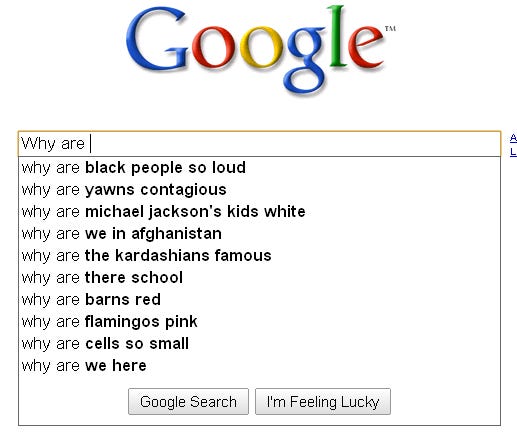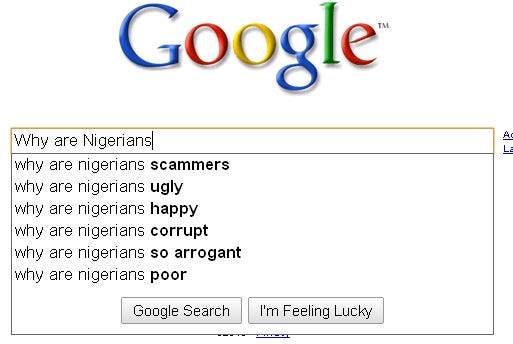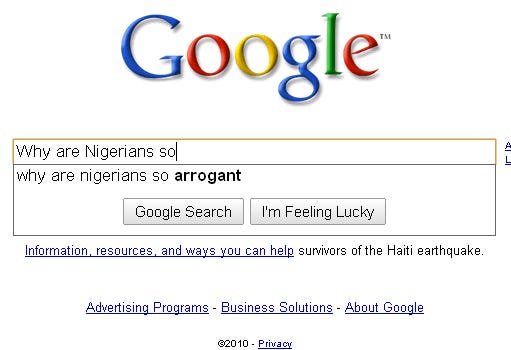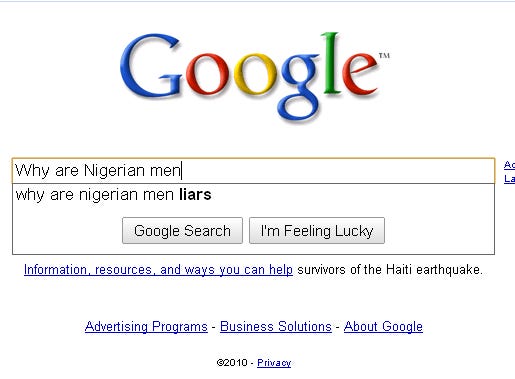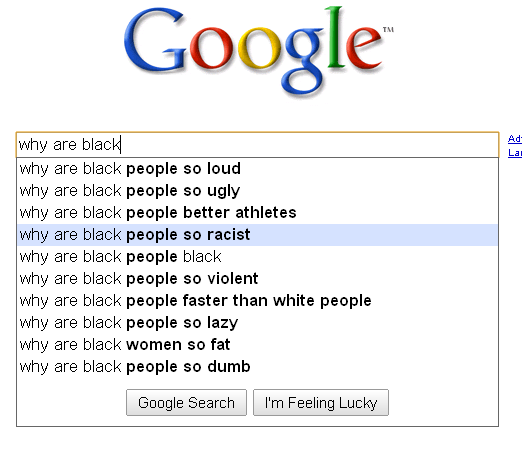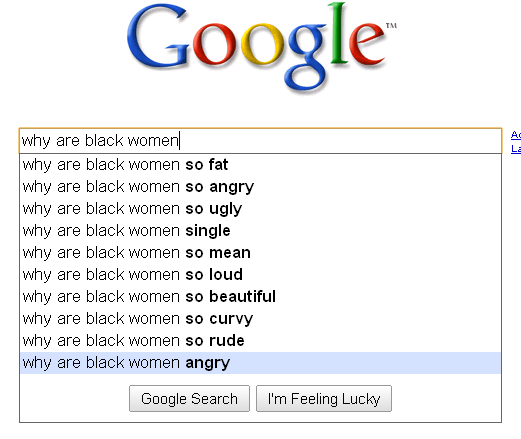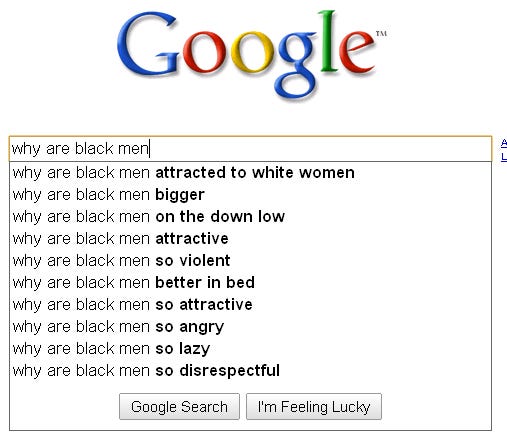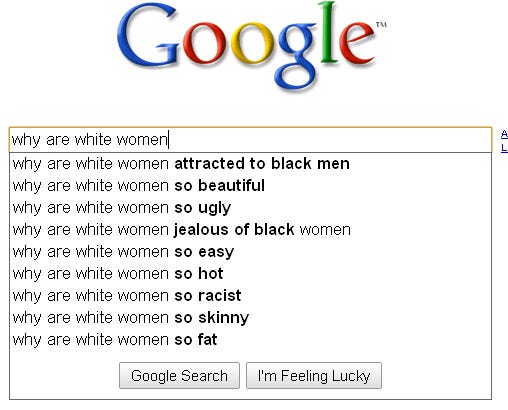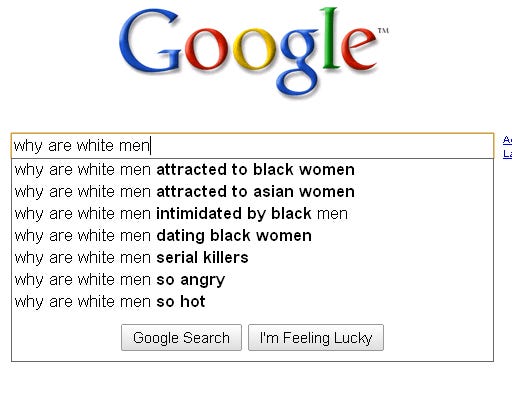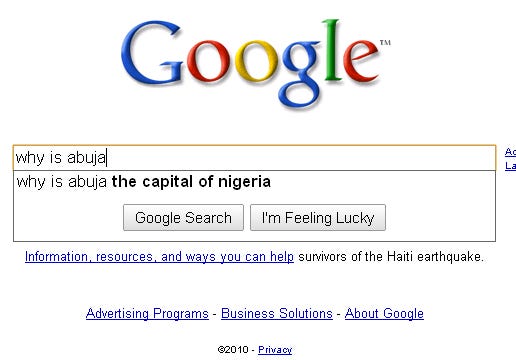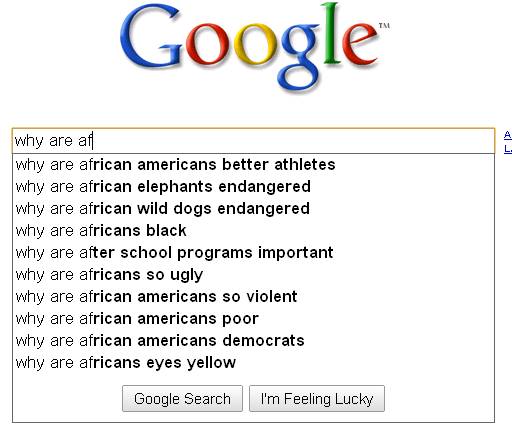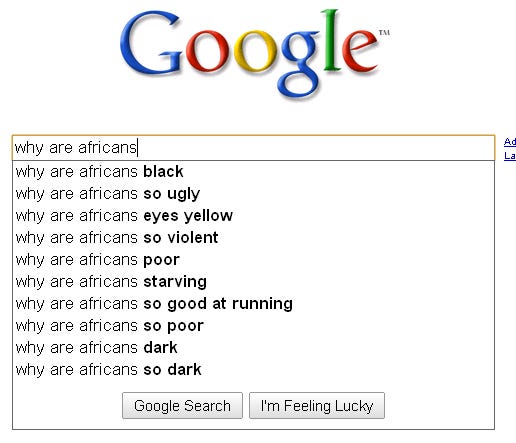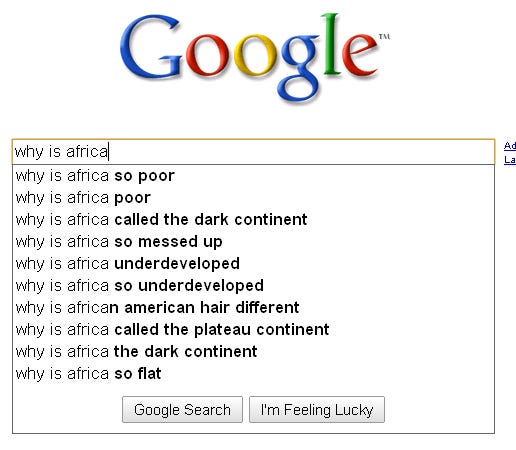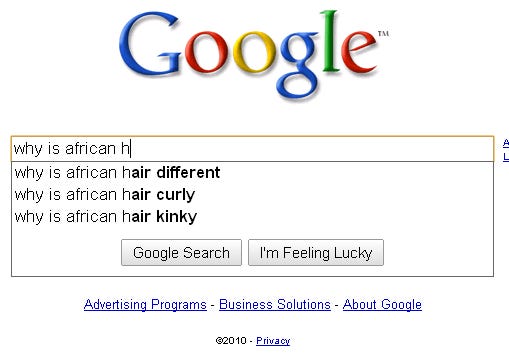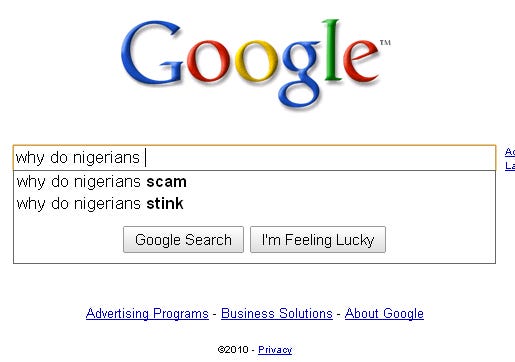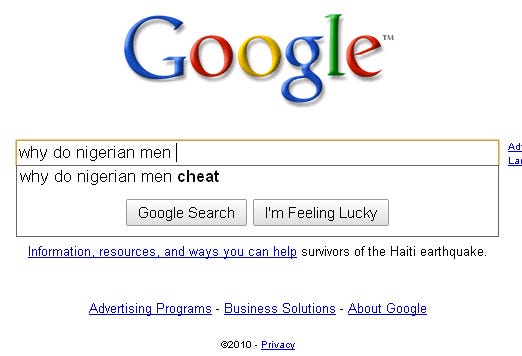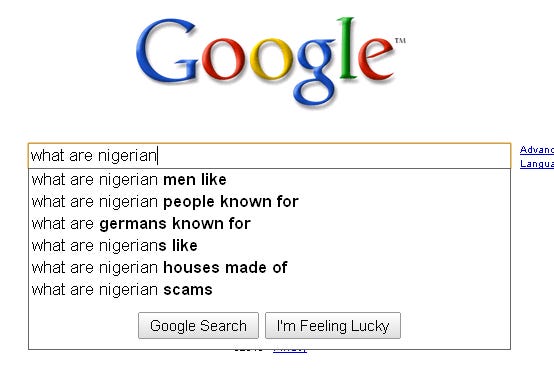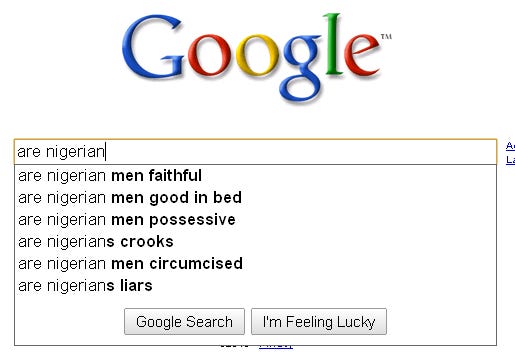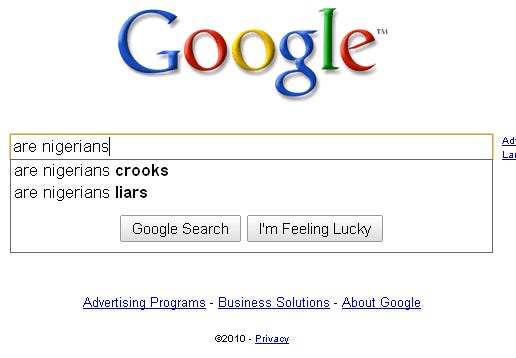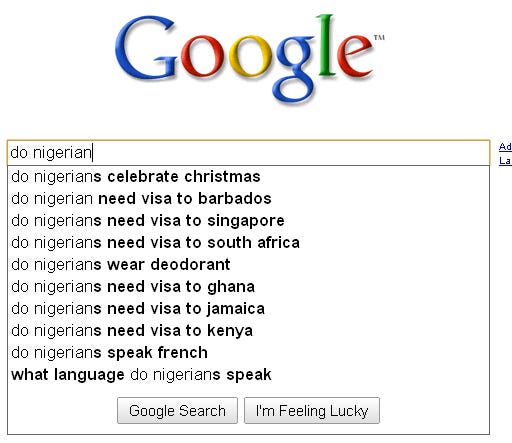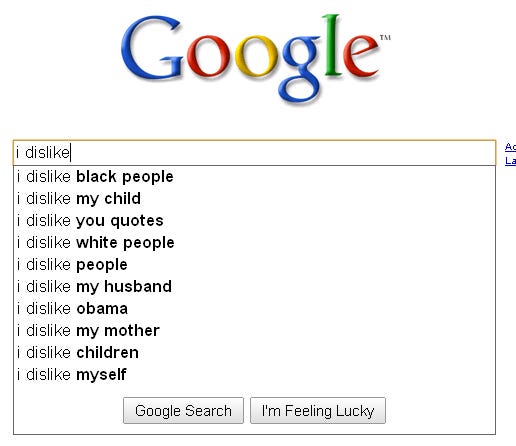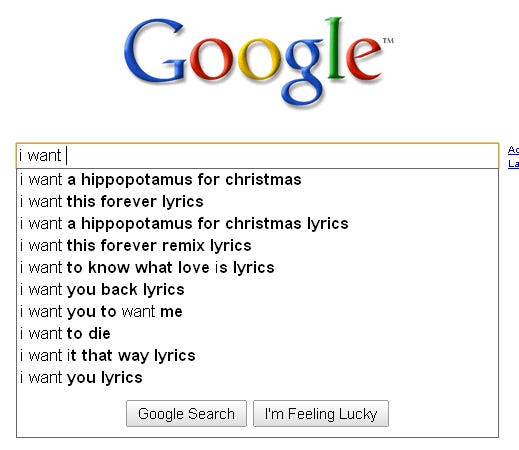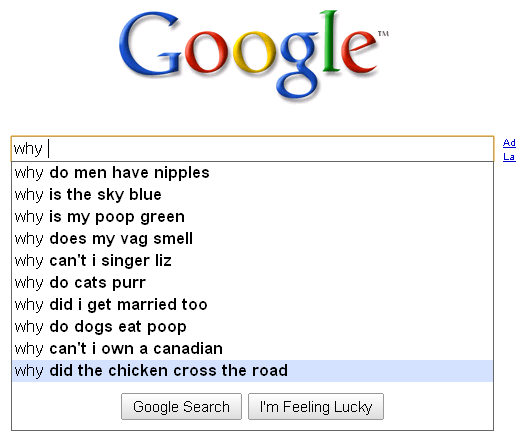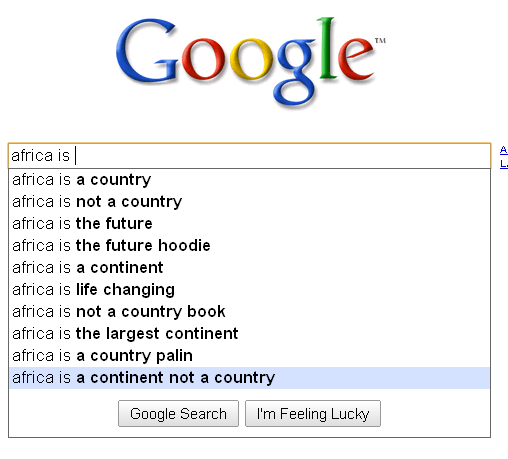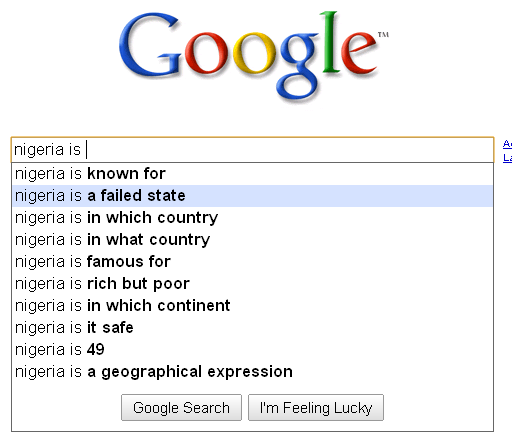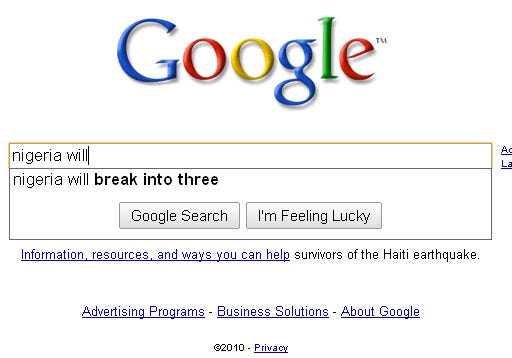 And that's all folks!!
=D