Mini Birthday Party
Yesterday was the last day of Spring Break so only a few of my friends were back, but we made do with an impromptu birthday party at a friend's place. It was only some cake and some candles, but there were smiles all round! Hopefully next year I'll manage to throw a bigger party with all of the trimmings! Maybe the money I've saved this year can go towards a whole host of decorations next time. I'm talking balloons, streamers and maybe even a happy birthday neon sign from somewhere similar to Neon Filter. Either way, this year was still fun, and the chocolate cake was to die for!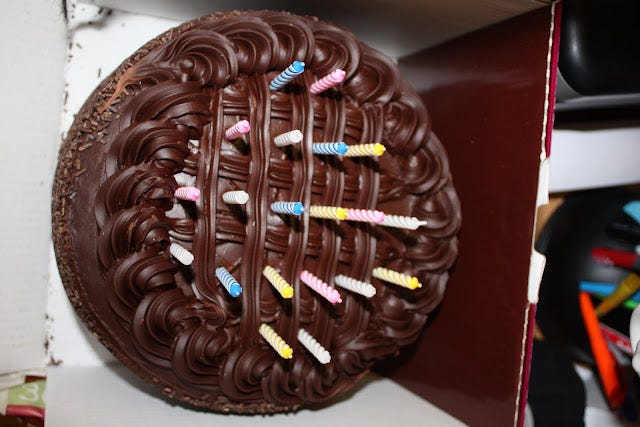 A dear friend/ex-lover suggested
I get a cake from The Cheesecake Factory
In his words, their cakes are "fucking awesome"
He was so right...
Yes, the Birthday Girl was too lazy
To get rid of her old peeling nail polish
*Twenty candles*
It looked so pretty sitting there all lit up
I huffed, and I puffed...
And licked the chocolate off the candles...
And everybody beamed at the prospect of cake...
Even one of my most sombre friends
Managed to crack a smile..
So we stuffed our faces...
To Yum...and beyond...
There's still cake left.
Somehow I managed to fit it in my minifridge.
Yay to late night snacking! :D