Discover more from Sugabelly
I think a lot of things
Over 2,000 subscribers
More Drawing
I was talking to Mellowyel yesterday about the possibility of developing a signature drawing style. I've been feeling very creative recently so drawing is going well. And, you know, the guys at revitalizingdowntowns.net are right, making art is really fun!
I haven't yet decided what to call this series but here are a few things you should know about what I'm drawing these days.
My drawings combine natural hair, traditional hairstyles, traditional makeup, traditional scarifications and tattoos (a.k.a. "tribal marks") and traditional clothing and accessories with modern attitude.
These are the first few I've done since I'm still perfecting the style.
I did these ones yesterday: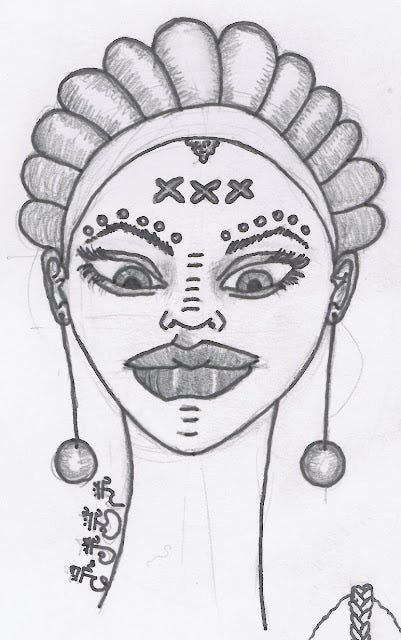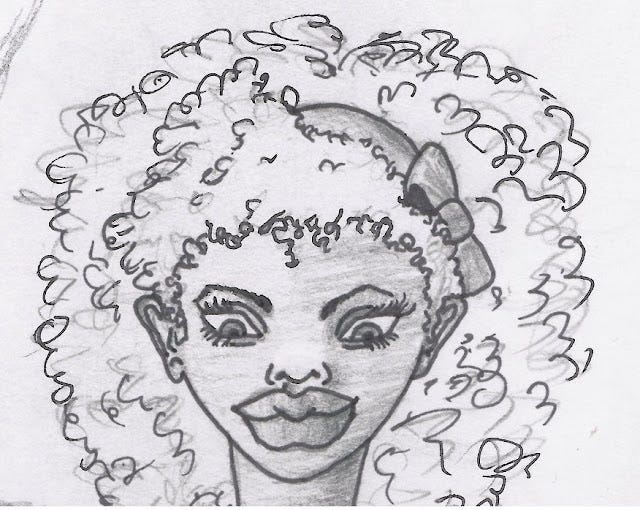 I did this one today: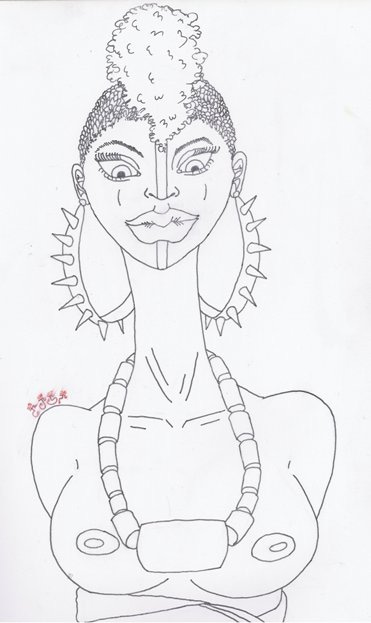 The scanner wasn't long enough to get all of this one though.
And I smudged my signature (the red ink) :(
I need to practice drawing nipples.
Note: These are just the base drawings I've been doing since yesterday and the day before.
None of them have been coloured and only a few have been shaded.
If they look weird, it's most likely because I haven't shaded.
All girls are Nigerian.