Discover more from Sugabelly
I think a lot of things
Over 2,000 subscribers
My First Commission Ever! - Pwetty Bambi's Banner
Earlier last week I finished my first ever commission. Pwetty Bambi asked me for a graphic for a new banner on her blog and she said she wanted a Fulani girl so I figured that since she writes a beauty blog, I should do a Fulani girl with her calabash full of make up.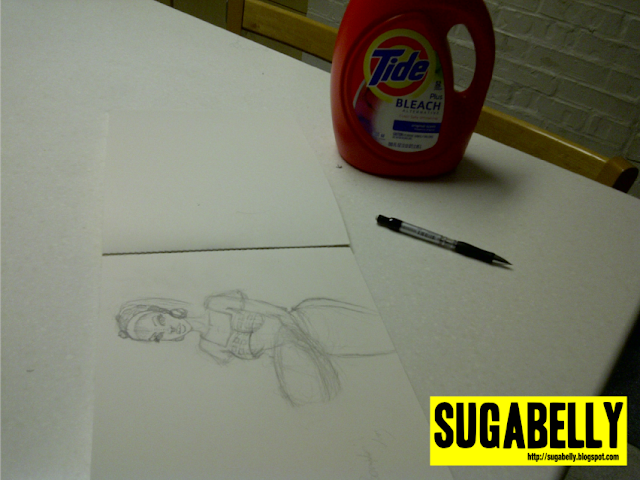 I started the pencil work in the middle of the night during laundry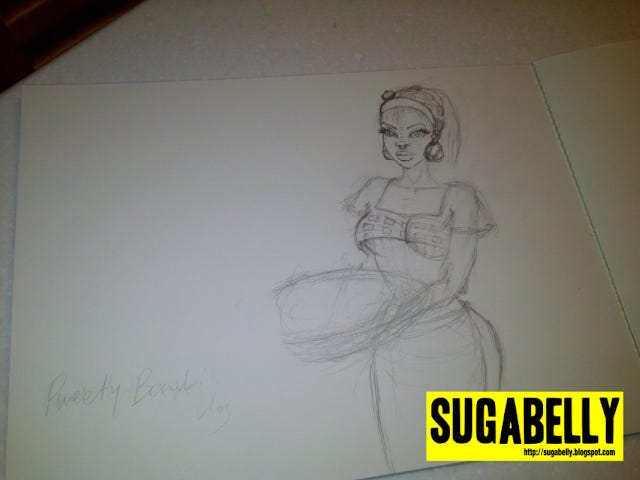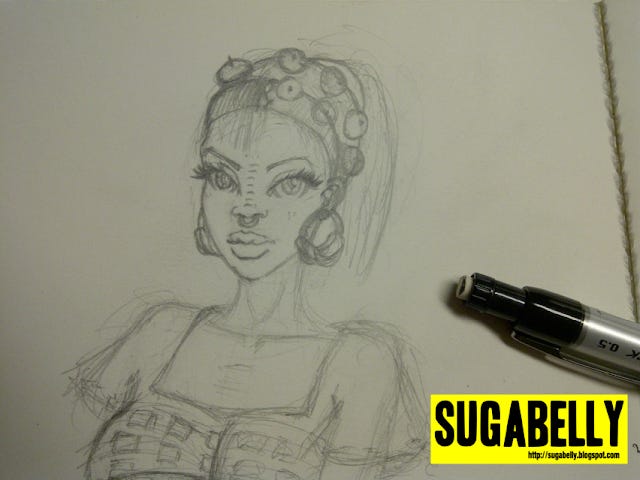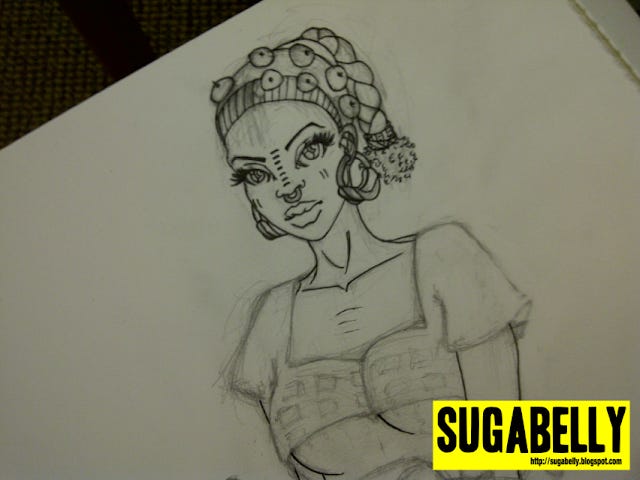 Beginning the ink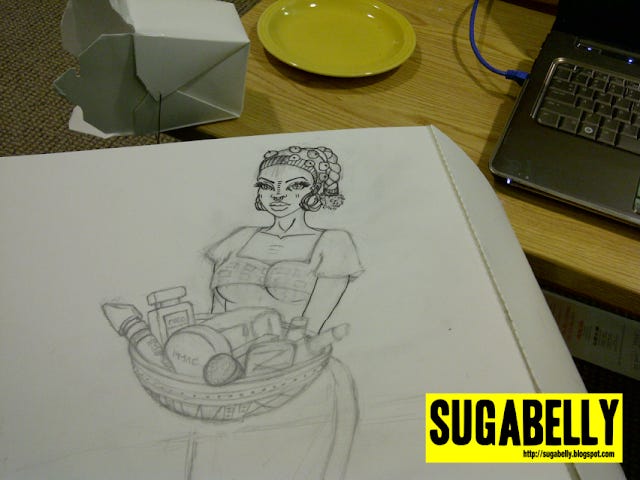 Adding more detail
I have to say, I thoroughly enjoyed (and thoroughly hated) doing this commission. I hated it because I decided to put my heart and soul into it and it was a lot of hard work (and we all know that laziness is one of my ...ahem... virtues). It took me about an hour and a half to complete the initial pencil work with all the details, two more hours to ink everything (with three different sizes of inking pens), after which I promptly fell asleep.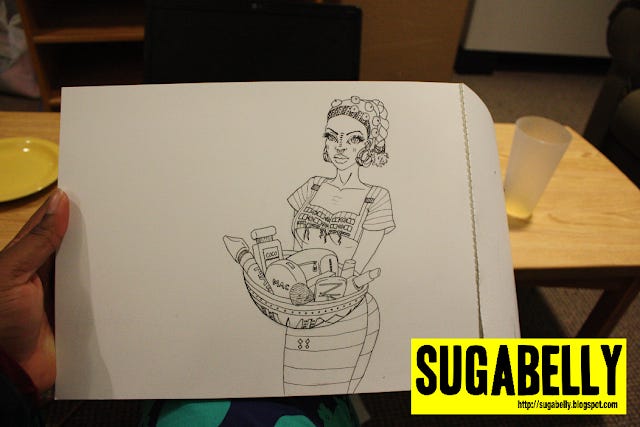 Inking complete (sometime around 4am)
When I woke up the next morning at 1:30pm (yes, I know) it was time to digitize the drawing. It then took me eleven hours to complete it, colour and all. At one point, my eyes turned red and a scary looking vein began to bulge out of my left eye so I had to take a break and put on a face mask to rest my eyes.
But in spite of all the suffering, I learned a lot about myself doing this commission. I promised myself that I would push myself to draw even when I am not confident and to try even though I am afraid that I cannot do it. My biggest fear doing this commission was colouring it. I was very frightened of having to colour this drawing because I have never coloured digitally before and I am still trying to master Copics. This was my first ever attempt at colouring digitally with Photoshop (a program that I am very ashamed as a so-called artist to admit that I still don't know how to use - well at least for anything more complicated than removing pimples from my pictures). 
I was really afraid but somehow I got through it by repeating in my head - "This is for a client, so you must give it your all." over and over again and from the looks of things, the colour turned out okay. 
After two days of non-stop drawing I was very relieved when it was finally finished.  Now that I look at it with non-exhausted eyes, I'm almost itching to go back and tweak it because I see a lot of things that I would like to improve. Luckily, I've already given it to Pwetty Bambi and she's put it up so I shall have to save the energy for another drawing. 
Anyway, here is the finished product. I also made a bunch of test banners for Pwetty Bambi and also a badge.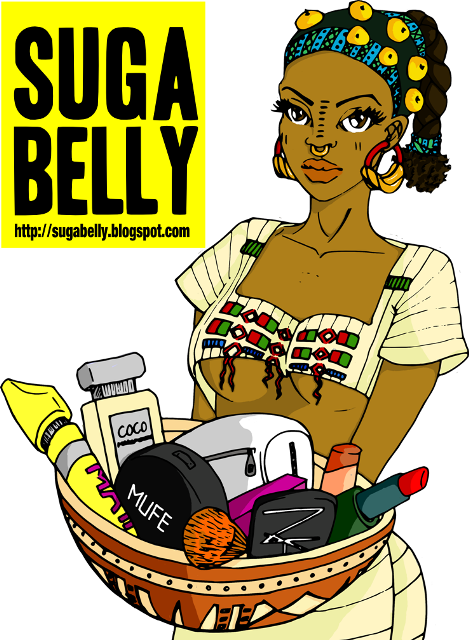 Pwetty Bambi's Blog Commission
I made this graphic specifically for Pwetty Bambi's blog so please do not use it/copy it etc no matter how much you might like it. Please be content to just enjoy it visually on the blog on which it is featured. 
Pwetty Bambi has a great blog about makeup and style with lots of awesome video tutorials. If you like her blog, please consider linking to it using the badge I made for her below by including it as a widget/sidebar link/image on your own blog. (That way if you like this image you can still have it on your blog but in a legal way - heh heh ^_^)