Discover more from Sugabelly
I think a lot of things
Over 2,000 subscribers
My Room is a Mess - Ooh and I got a Canon Rebel Xsi
And right now, I am far too lazy to care.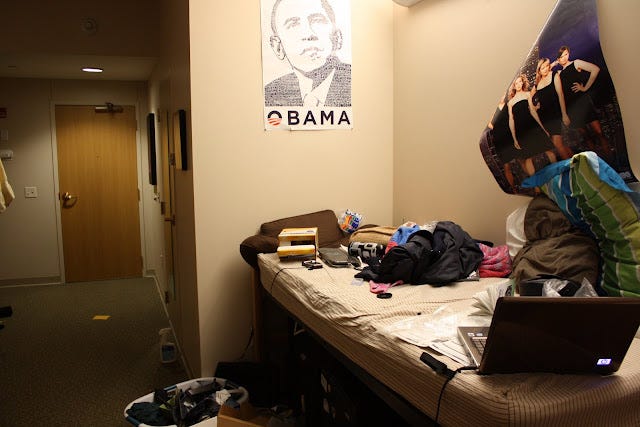 Like seriously, that Sex and the City poster has been off for a week now.
My bed is actually super pretty - when it's made.
I know, I'll clean it up tonight. Maybe after I take a short (*ahem) nap. To be honest, I have been thinking about decluttering my room for some time now. My bedroom is also classed as my home office so I spend a lot of my time in here working. A friend of mine told me that storage boxes can be useful so I might have to see if I can get some ordered. To be honest, my room is not normally this messy, I have just been incredibly busy at the moment. The clutter is definitely starting to cause a few distractions though. Feel free to share any spring cleaning tips as I would love to hear them! Especially if you have any storage recommendations. I have so much stuff but I just cannot possibly throw it all away. Can you relate?
Chinese Food from two nights ago. Oops!
There's a dishwasher down the hall.
I just don't know how to use it. :S
The painting in my foyer.
Well maybe it's technically not a foyer.
But I do have a hallway in my room so I hung a pretty painting. What do you think?
It reminds me of the old Barcelagos Valentine t-shirts from last year.
I need a pedicure :(
But I am too lazy.
Thinking about tidying this room makes me very tired.
I think I shall watch Sex and the City instead.