Discover more from Sugabelly
I think a lot of things
Over 2,000 subscribers
Nigeria is In Danger!!! Run! Run! Run!
And it's not from Boko Haram....
This agbaya: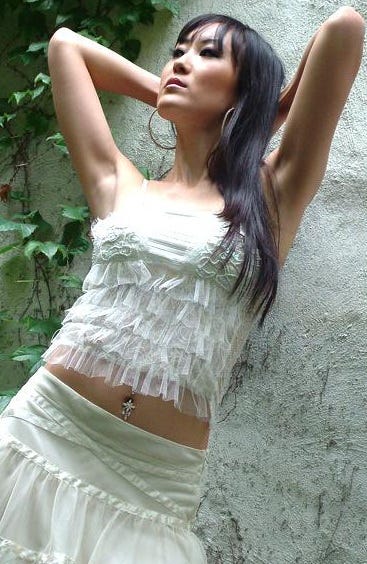 Meet Jenny Hyun
At the beginning of this week, this Korean American woman named Jenny Hyun, in all her wisdom gained in 27 years decided to open her big fat mouth and say on Twitter that ALL BLACK PEOPLE should be KILLED. 
As far as I am concerned, that is a DIRECT threat on Nigeria and on me as an Igbo Nigerian. I'm of the opinion that if you are ready to threaten the lives of people then you should jejely keep quiet when those people you are trying to kill come to break down your door, drag you out of your house and beat the living daylight out of you. 
After saying this and lots more, she had the audacity to say that there are some people outside her house and she's scared and VIOLENCE IS NOT THE ANSWER.
Oh, so if somebody had decided to listen to you and come to Nigeria and commit violence against us because there are Black people everywhere you would have been cool with it but now that they want to give you a taste of your own medicine you're scared abi?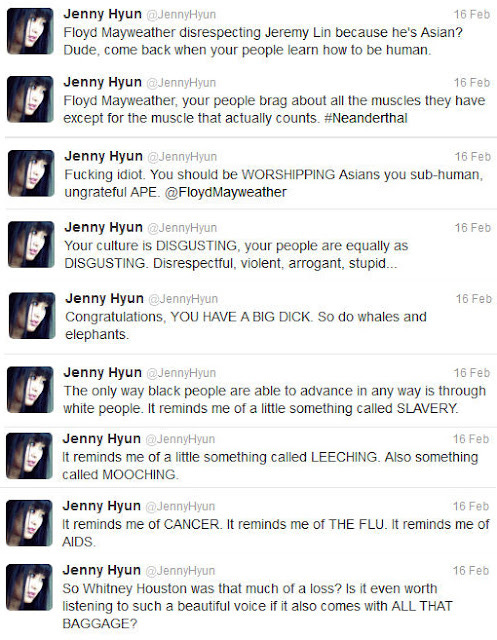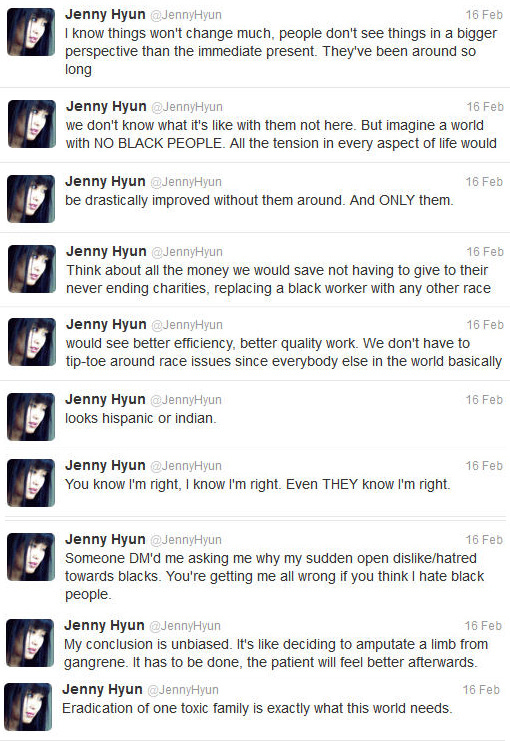 In case you missed it:
She said she wanted a world with no Black people.
She also made some more comments on her blog.
Now her Public Relations Expert family and friends are saying that she's schizophrenic and it's not her fault because of her mental problems.
BOOOOOOOLSHEEEET!!!!
They didn't know she had mental problems when she was posting racist stuff about Africans two years ago abi???
They didn't know she had mental problems all this while because they obviously thought there was nothing wrong with the racist rubbish she was saying. It's only now that people are banging on her door and sending her death threats that they suddenly realised she has mental problems and decided to check her into hospital.
As far as I am concerned, Jenny Hyun threatened me, my family, my friends, my fellow Nigerians, and my country.
So, whatever they do to you Jenny, take it like that. Because if you had your way you would do it to me and people like me.
Ntoi.
Nonsense and Ingredient.
Oh yeah, sweetheart, here you go!!