Discover more from Sugabelly
I think a lot of things
Over 2,000 subscribers
Sims and Copics
A little bird told me
that Copics are awesome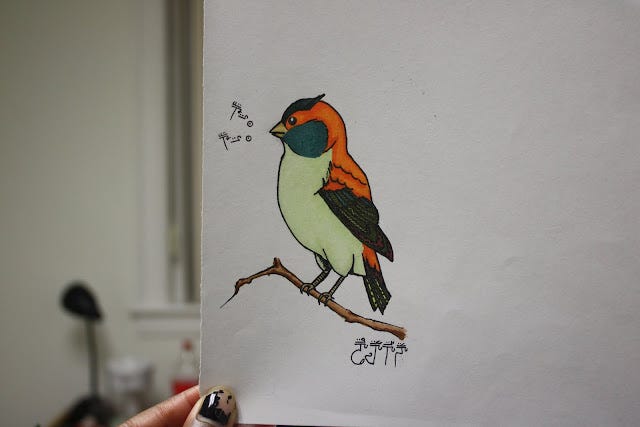 The bird is saying "Pio! Pio!" (written in Igbo using the Ndebe script)
I will change my nail polish ..... soon.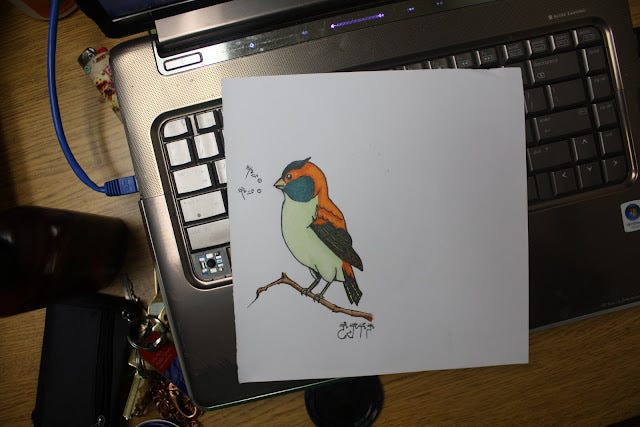 I finally drew something.... again
Totally off point but I was on the Sims 3 forum the other day, and there's a really large thread there asking why the Sims community almost never makes black sims or Asian sims. 
Of course, it quickly derailed into every body making excuses about how they just don't know how to make black sims and changing the topic or making pointless irritating statements like "why are you making this about race?" or "sims have no race" (Of course they do. The whole premise of the Sims is to imitate human life).
Anyway, the whole thing just sickened and really frustrated me. 
I feel frustrated every time I visit the Sims website because it's pretty obvious that EA and Maxis don't care about their black (or in my case Nigerian) simmers. 
Every time a new Sims comes out, we literally have to beg and plead, and protest, and boycott, and write letters, and open nyash for EA before they give the option to make sims with natural African hair or add any hairstyles that are typical of black hair.
They added a new option where you can adjust the breast size of your sims but of course there is no option to adjust the butt size of your sims.
You see, the size of one's backside is not something that is culturally valued by white Americans and unfortunately they make up the vast majority of the people creating the Sims.
The Sims markets itself to people all over the world and simmers are from every country on Earth but it continues to be pretty clear that only what white Americans like, value, and are interested in will only ever make its way into the sims or be created by the Sims community of users because once again, they make up the majority of sims modders who create custom stuff. 
Okay, my rant is over. I just wanted to say that even in the Sims I feel marginalised. 
I don't think I could ever get used to this feeling but it's the general atmosphere here. 
There is such a vast difference between living in Nigeria a country where you are valued as a human being and judged as one not by the colour of your skin and here where all anybody ever sees is your skin and that pervades absolutely all interactions that you have ... even with a video game.
I am sick of the excuses that the Sims makers and sims modders in the Sims community continue to make for almost never making black sims. 
I just wanted everyone to know that Nigerian Sims are beautiful and other black Sims are beautiful too and you should stop making so many fucking excuses and just fucking make them. Why is it that you can make ten white sims with such intricate detail but you can't just take the time to make a single black sim. 
Whatever.
This is Nime Ite
 (yes I know. Her name is a pun in Igbo. Nime = Inside. Ite = Pot)
She's a sim I made yesterday after reading the sims thread.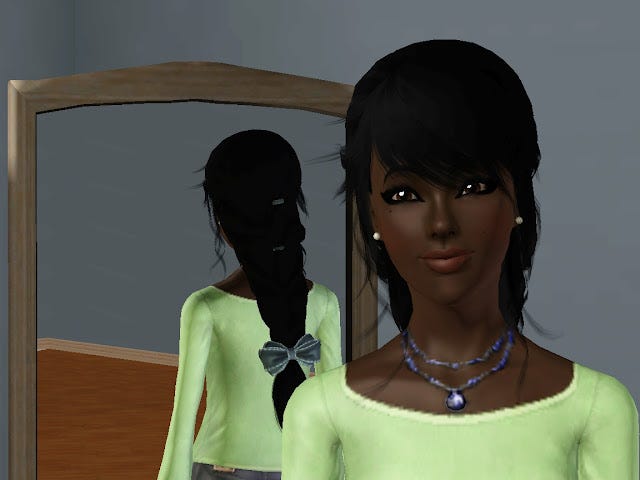 EA has refused to give us natural hair in spite of numerous requests and protests so I had to use straight hair.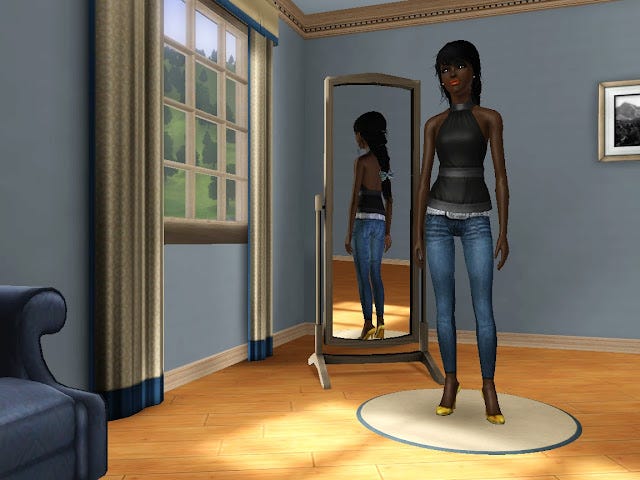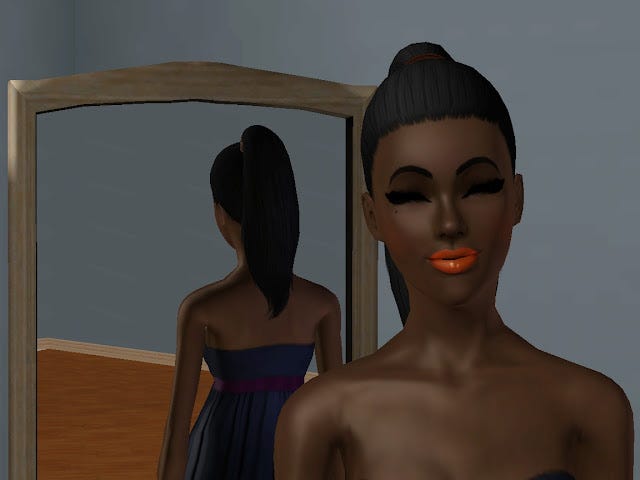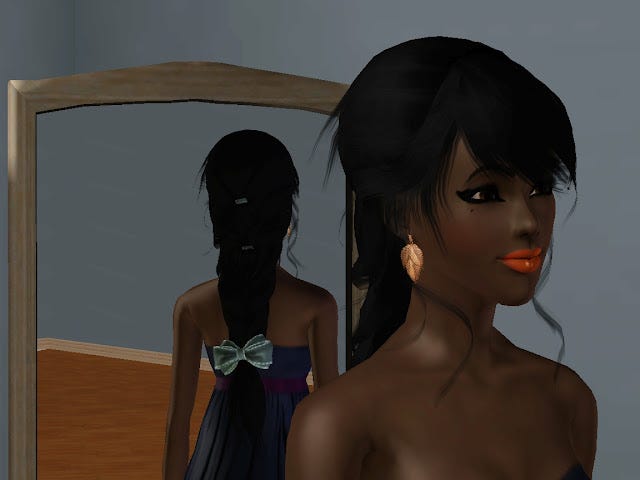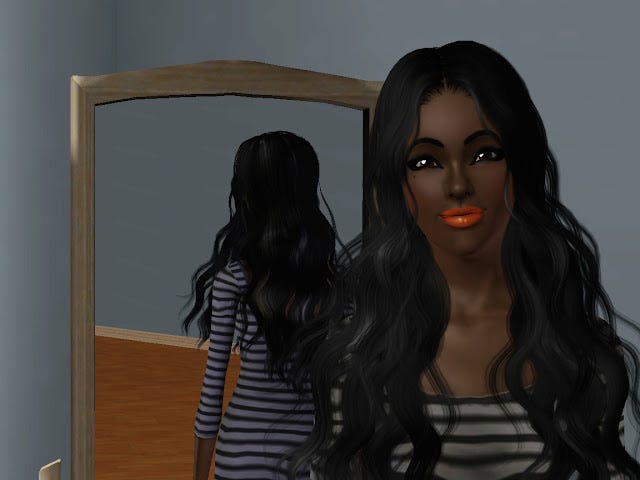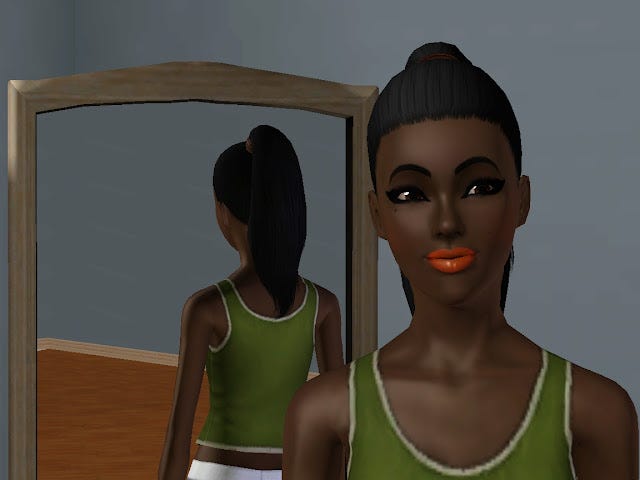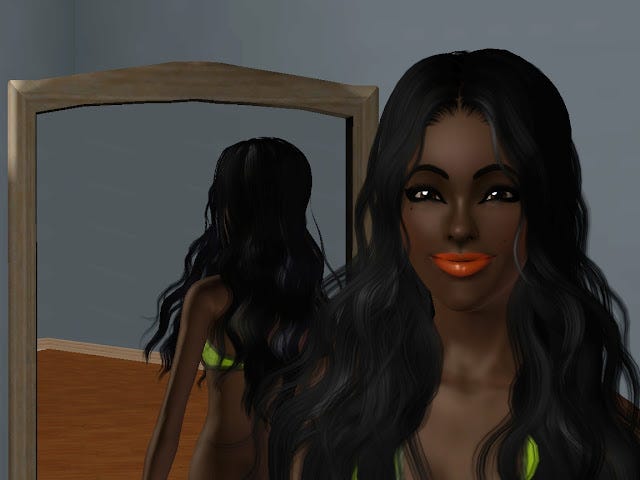 And this is her boyfriend
Kainene Okasieme 
(I know, another pun. Kainene = Let's watch and see  Okasieme = How it's done)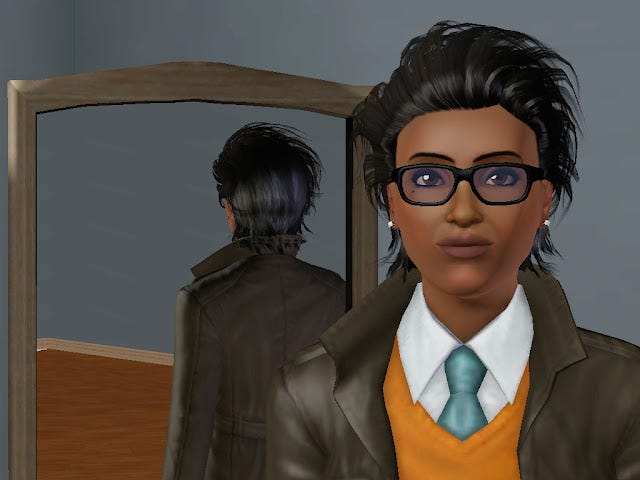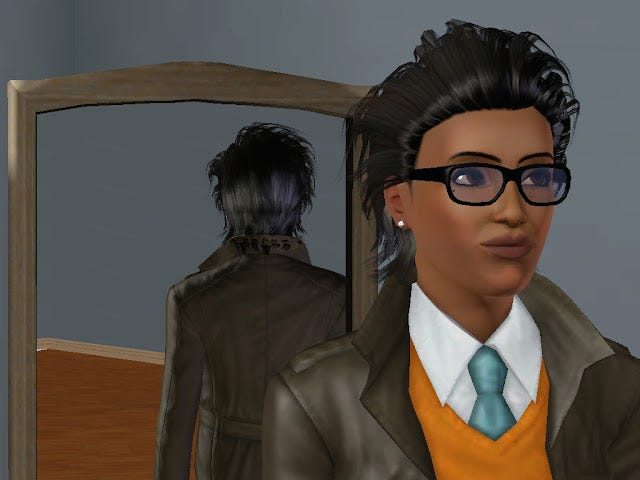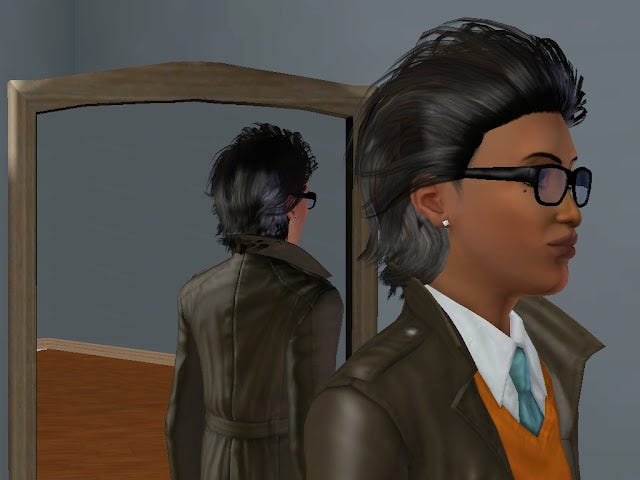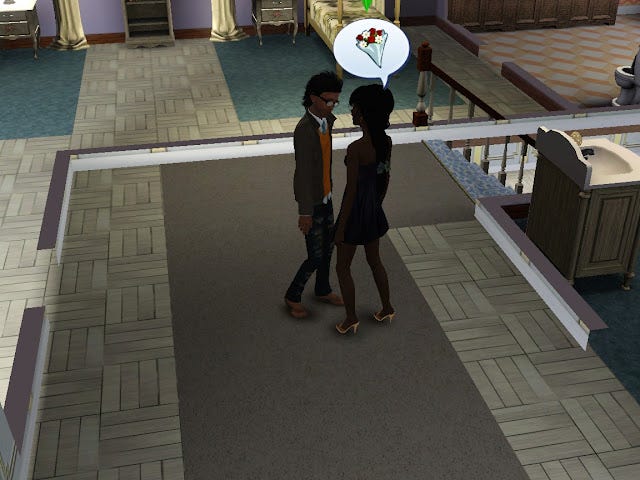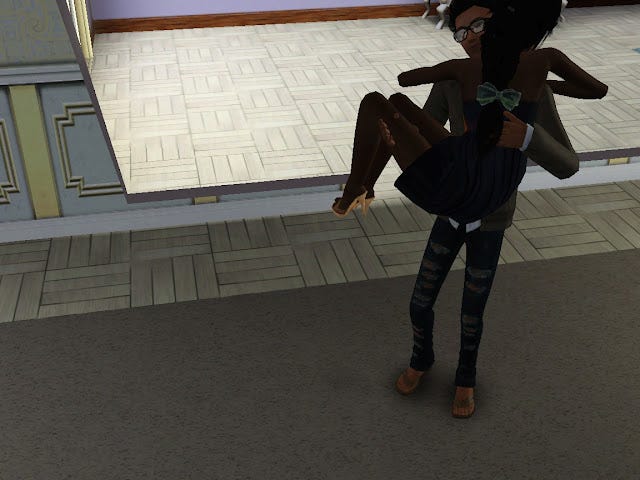 Dear people who play Sims:
Making black sims is easy.
You just don't want to.