Spa Day at The Nail Bar
Last month, I was lucky enough to be invited to review The Nail Bar by its gorgeous and gracious owner, Ameerah Abraham.
To say I was beyond excited is a massive understatement. I'd already heard about The Nail Bar from friends but I'd never been, so I was thrilled to have the chance to try their services out.
At first glance you can't really tell The Nail Bar is a spa. I almost went right by it without noticing. Tucked away behind the bend on Monrovia Street, it doesn't announce its presence at all. You'd have to be in the know to know what to look for.
Inside however, is a completely different matter. From the moment I stepped through the doors, I found myself bowled over by how ridiculously gorgeous the place was.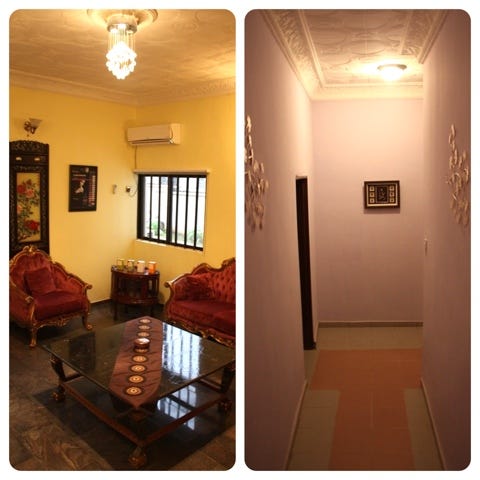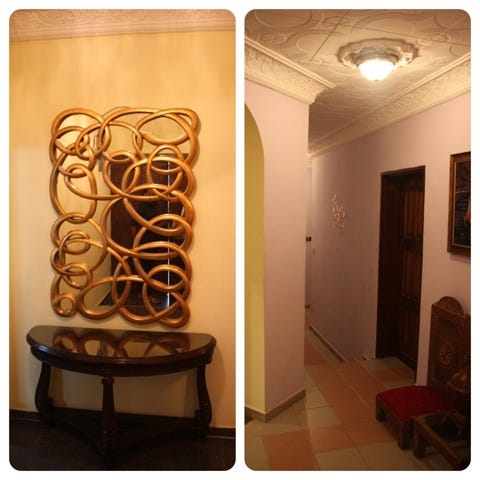 The decor was hand picked by Ameerah and lends a soothing aura to the spa. It's the design equivalent of "Welcome home Honey, what would you like to drink? Here, let me take that for you."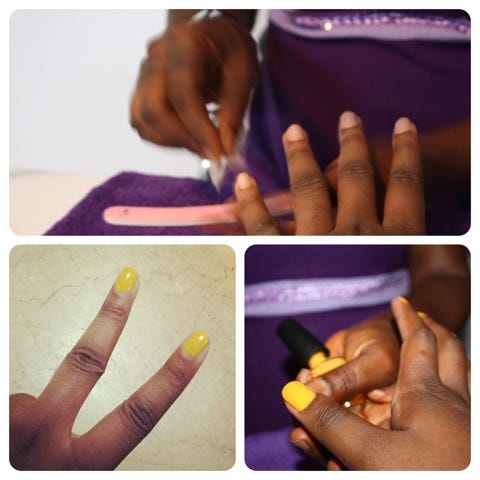 First I had a paraffin manicure and pedicure that felt absolutely divine. The technician massaged my hands with lotion and poured hot paraffin wax all over them before wrapping them in pink nylon baggies inside warm gloves. Paraffin wax has some amazing benefits for the skin so I'm not surprised I enjoyed this treatment so much. It was so relaxing and soothing. While I waited for the wax to set, I was served hot mint tea from Pukka.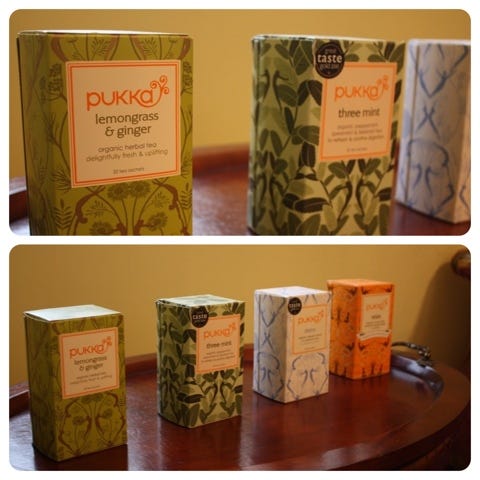 These teas are to die for!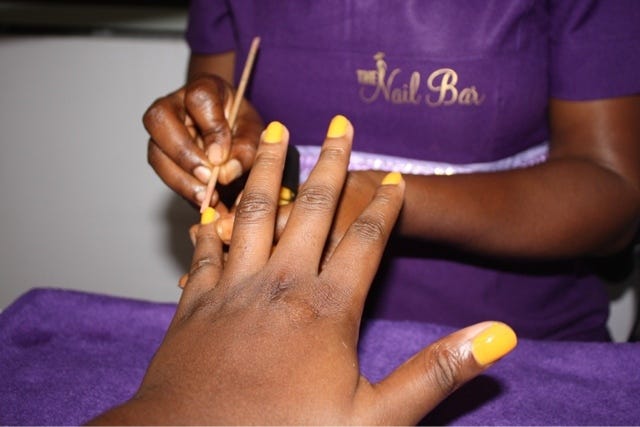 I picked 'The "IT" Color' by O.P.I.
Once I was done with my mani-pedi, it was time to get a facial. A lovely french-speaking lady welcomed me into the massage room and I was pretty pumped because I'd never had a facial before. I'd read about someone who had a PRP facial and I was so excited to have a facial afterwards!! Obviously no one had told me how incredibly painful facials can be depending which type you have.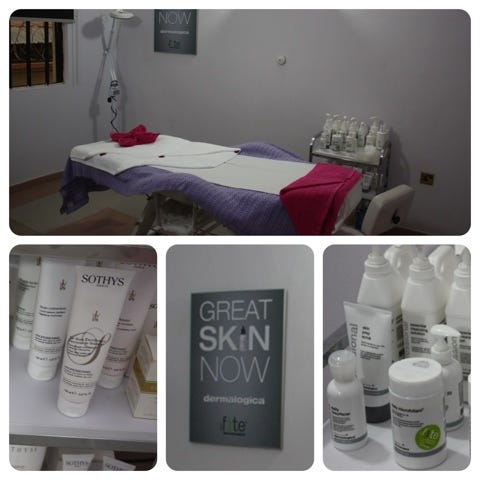 Pain or no pain, I braved it and lived to tell the tale. The scrubbing and rubbing felt great but I almost shed tears when the blackhead extractions began. The Nail Bar also offers Dermalogica and HydraFacial, and Ameera herself is a trained Dermalogica certified specialist who prefers using advanced aesthetic devices and other Health Professional Equipment. So I knew I was in good hands for my first ever facial!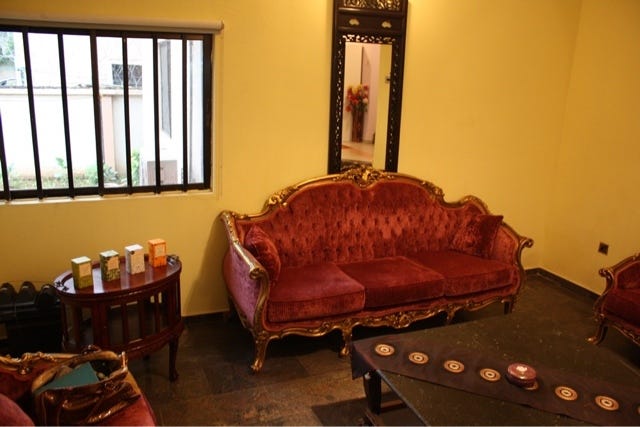 After wincing through my facial, I was pleasantly surprised to find my face instantly smoother. I honestly thought I'd have to wait a few days at least to see the benefits but right away my face felt like a baby's bottom even if it stung a little from all the blackhead extractions.
To finish up, I got an amazing Indian head massage that made me feel tingly all over. I'm one of those people that falls asleep as soon as you touch my head, and the head massage was so great that I was sound asleep in no time. There are so many different types of massages nowadays that can be used as therapy for lots of different ailments. For example, a good friend of mine gets regular massages to treat her Muscle Pain and has found that this has made a huge difference to her overall health and sense of wellbeing. Consequently, if you are considering getting a massage, you might want to do some research first into the different options out there.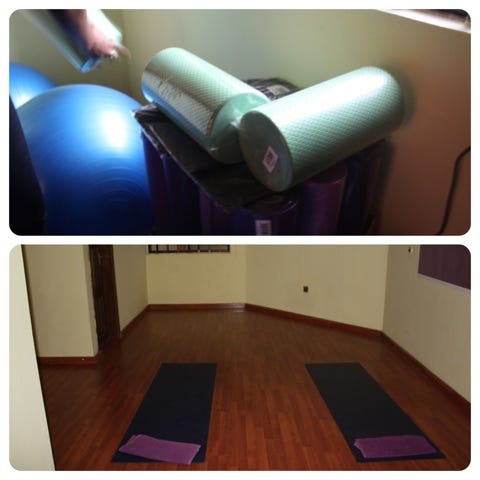 The Nail Bar has a diverse array of spa offerings and besides facials and manicures, they've got full massage rooms for singles and couples, yoga classes, and a variety of organic hair and beauty products available for sale.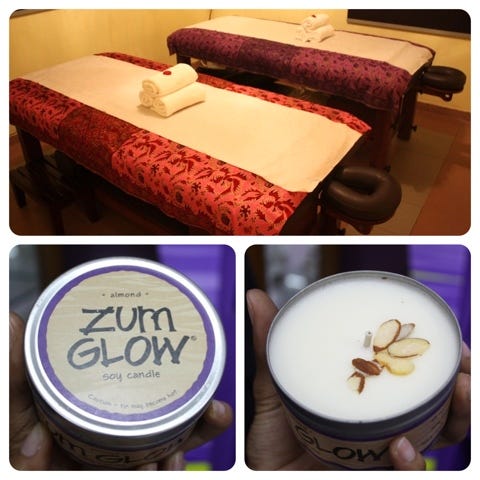 Ameera also showed me her famous Bahiyah Organics foot soaks and scrubs. She makes them herself and they are one hundred percent natural and organic plus I love that they are in the shape of feet!! How cute is that?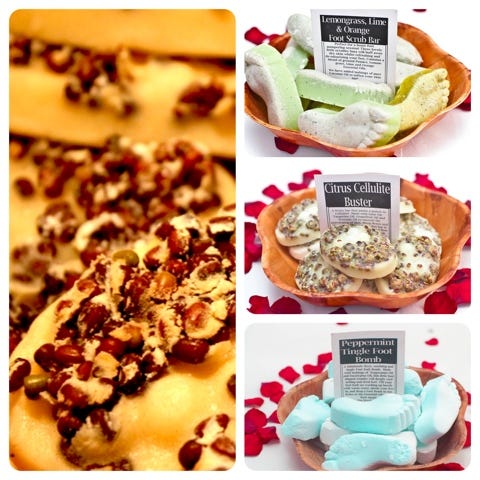 They're very reminiscent of the Lush bath bombs - they disintegrate and fizzle when they hit water.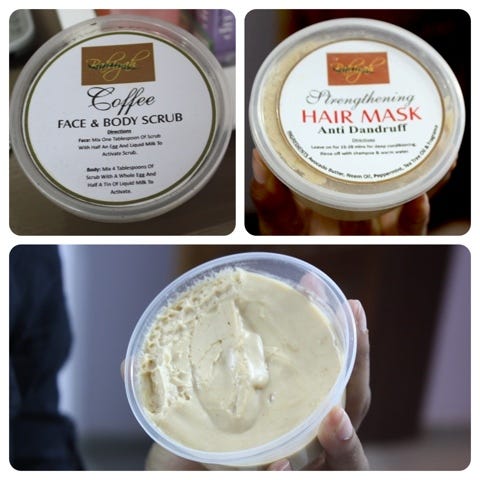 I had a wonderful time at The Nail Bar and they made me an instant fan. This is the perfect place to get rid of stress and just relax and unwind, especially for all of us busy, busy, busy young women in the Buj. (Who am I kidding? I'm the poster child for laziness, but chances are you guys are busy and stressed out so stop by for a massage! )
Here's a run down of the treatments I had and how much they cost:
Paraffin wax therapy N2500 Polish change N1000 Express Manicure N2000 Classic Pedicure N4500 Dermalogica facials from N10000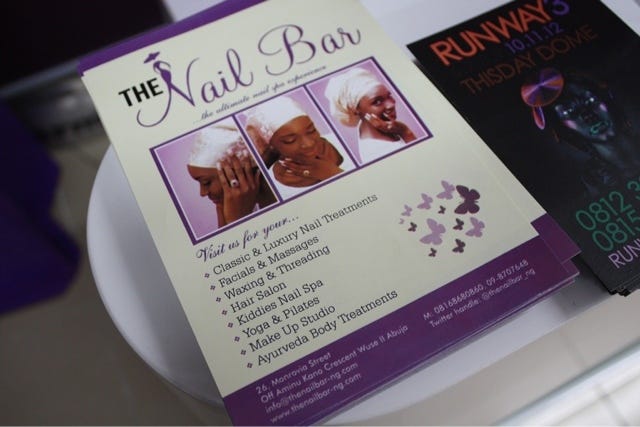 The Nail Bar is at 26 Monrovia Street in Wuse 2 and you can call 08168680860 to book appointments ahead of time or check out their website at http://thenailbar-ng.com for opening times.
Stalk them at @thenailbar_ng on Twitter.