Spread the Bullshit Nice and Thick
I gave myself one week to mourn and cry and fall apart. Now I'm over it. At least until my next breakdown.
NBC is continuing with its Philanthropist series and in episode 4 of The Philanthropist Billionaire Teddy Rist returns to Nigeria.
Dum
Dum
Dummmm!!!!!
There really is no hope for this show, at least in my eyes. Sure the complaints of Nigerians are completely irrelevant to NBC. I'm sure as far as they are concerned we should be bloody grateful they're even mentioning our country......
NBC can take their TV show mention and stick it where the sun don't shine. Up a hippo's ass.
I'm not even writing this post to complain. I'm just writing this post so I can put up one or two pictures of the fictitiously oil-rich state of Kaduna.
Yes, you read:
K-A-D-U-N-A.
And yes, you also read:
O-I-L.
The thick black stuff that comes out of the ground. No, not Groundnut oil, light sweet crude, pouring out of (of all places) Kaduna state. (well it could have been worse. They could have said Gombe)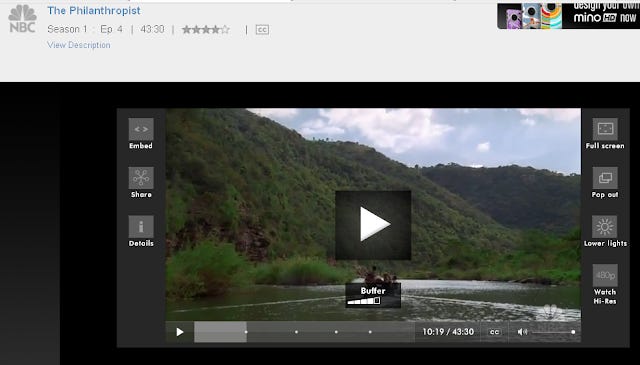 NBC believes this is Kaduna.
NBC also believes that there is Crude Oil in Kaduna.
NBC needs to stop believing.
Ha!! The Kaduna state governor probably loves NBC. Now if only someone knew the appropriate juju to make it happen.
In this episode Teddy Rist travels to Kaduna to meet with a rebel leader who is fighting the government after his community was devastated by the hurricane.
*BLINK*
*BLINK*SOME*MORE*
Hurricane + Kaduna = Unicorns and Rainbows and la-la-di-la-la
You know what? I really had something more concrete to say about this show but thinking about saying it makes me tired. I'm going to bed.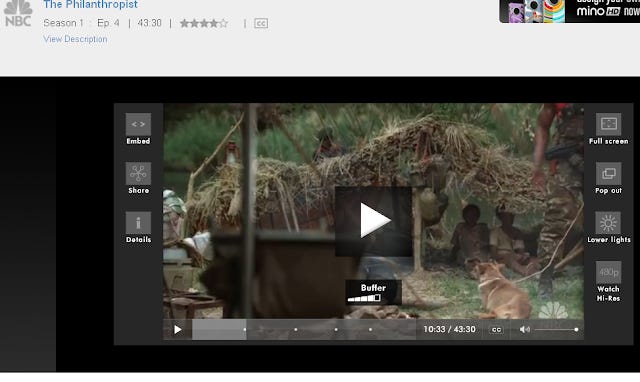 Look at the Nigerians!
Let's save them!!
One! Two! Three! SAVE!!!