Standing By...
I am going to be drawing for the next twenty hours straight.
I have a very important deadline by the end of today and until I finish all the drawings I have to complete today, I cannot leave my room or do anything else. 
If anyone out there loves me, please deliver ten venti white chocolate mochas from Starbucks to my door.
I will not be sleeping, eating, or doing anything else until the work is complete and will only get up to pee or roll my eyes so they don't fall out of my head.
These are desperate times.
Behold my desperate measures.
Update: So I couldn't stay awake any longer and ran out in the freezing cold for coffee.
Then I missed the bus to Starbucks and was like...
FUCK! FUCK! FUCK!
...but then I remembered there was a great alternative to Starbucks when in dire straits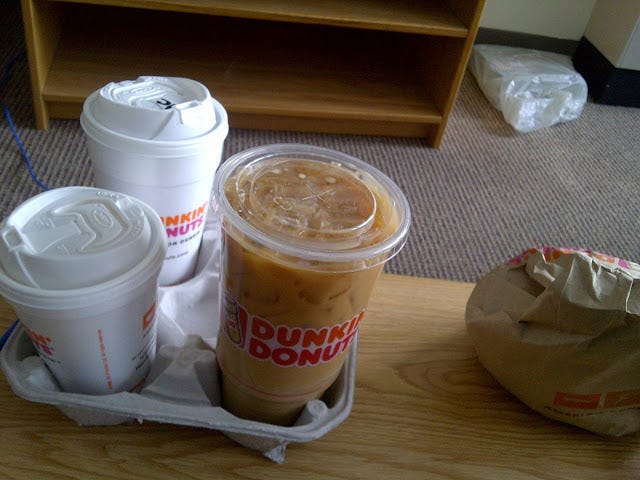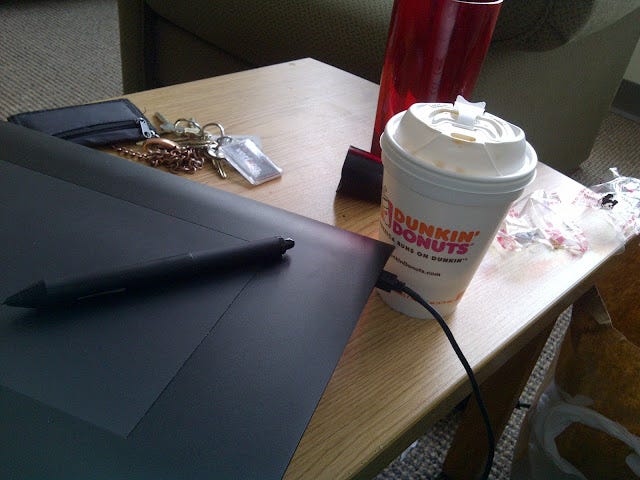 Sugabelly Runs on Dunkin'