Starting Over
It is what it is. I sabotaged another potentially good relationship and lost my friend in the process. You can only cry so much which is what I've been doing. I cry until I'm exhausted and then I pass out and wake up with no idea where I am or what happened until it all filters back in. I'm terribly sad but at the same time I don't feel too bad because I've been through this before and I know what to expect. I might be crying myself to sleep right now but I also know that one morning I will wake up and my pillow will be dry, and there'll be nothing but a dull ache in my heart and each morning the ache will grow less and less until one day I'll open my eyes and the pain will be gone.
I might as well just let it run its course since I can't stop myself from feeling sad and I can't help the stabbing pain that comes when I see him walk across the room. It's okay and I'll be okay.
In the mean time, I have to get on with my life, love or no love.
Yesterday I was supposed to work from 12pm to 7pm. I made it to work in time, but I did a little self portrait to show you how close I cut it.  This was me at eleven thirty.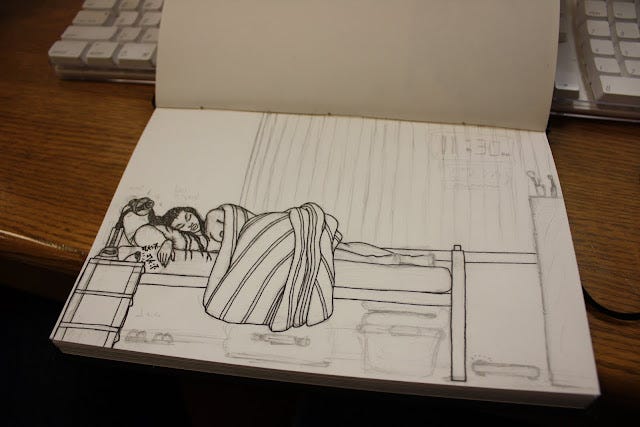 Inking the pencil work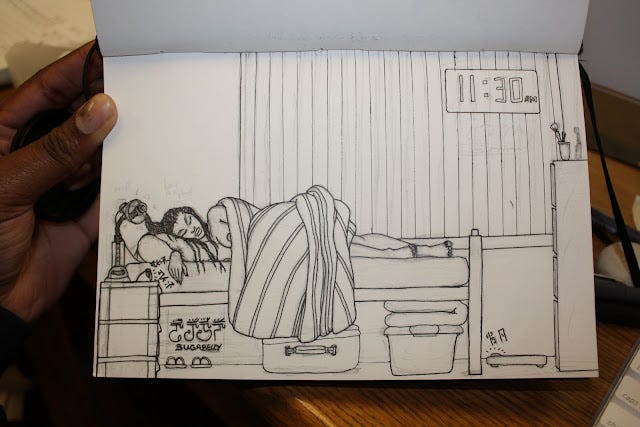 About to erase the pencil lines
I really need to change my nailpolish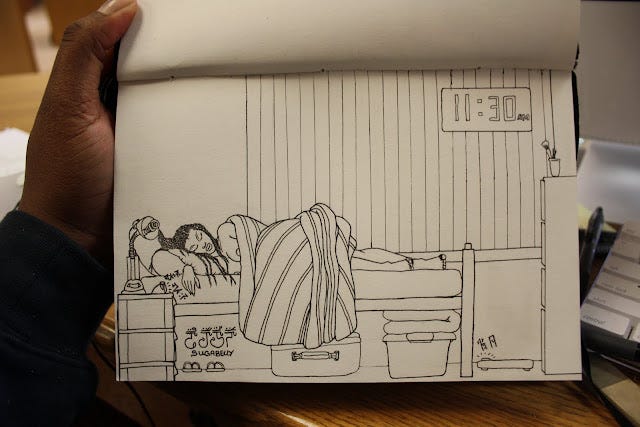 Pencil lines erased. All done!!
Yes... I sleep naked.
I'll colour this later on.
Oh, and I promise if you've sent me mail or a message or any kind of contact, you'll get a reply by the end of this weekend. Sunday night at the very latest.