Sugabelly rides a bull... and other stories
I promised myself that before every major decision I would ask myself if anyone sent me. And if nobody sent me, then I wouldn't do it.
I should have listened to the little voice in my head. Instead I ignored it and did something I clearly should not have done.
I rode a mechanical bull.... and enjoyed it so enormously that, in fact, I rode it many times more.
Here are the pictures of my shame, as well as a camera phone video someone got of me falling off the bull onto my fat Nigerian ass. They're a bit grainy, but I'm even more thankful for that.
It is much, MUCH harder than you think. And don't you DARE laugh. They told me to wear something I wouldn't mind throwing away. They were right. :(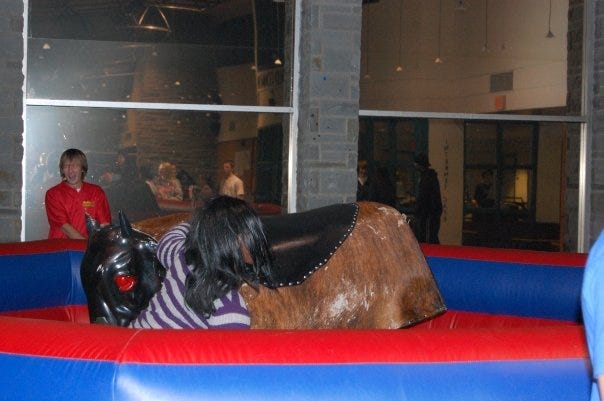 Of course, I lasted all of two seconds before it threw me off. Here I am recovering from my fall of shame. Believe it or not, I took a nose dive [that picture will be put up later, if I decide that most of you aren't going to laugh at me :(( ]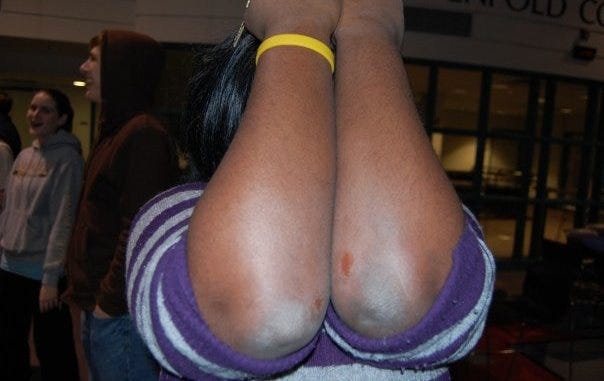 Trust me the bouncy castle thingy is only there to make sure you don't die. I landed on it head first and slid a short ways and scraped the skin off my elbows. The bigger scrape came first, and I got the second one when I went on again. And yes, I KNOW my elbows look ashy but you'd be ashy too if you had spent most of the night getting thrown from a crazy red-eyed bull.