The Making of Nigerian Fiction
I thought I'd do a little post showing part of the process of bringing Nigerian Fiction to life.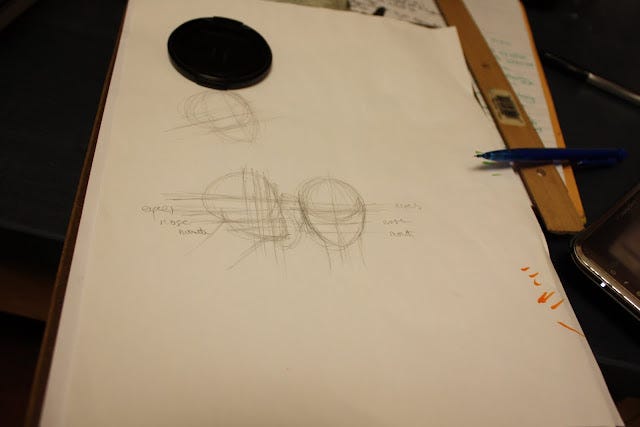 Preliminary sketch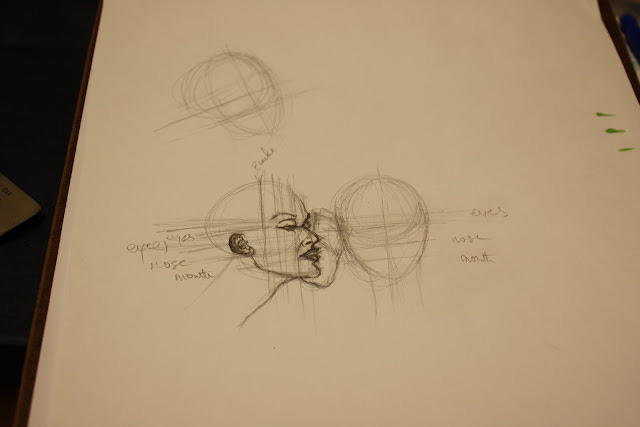 Starting the first face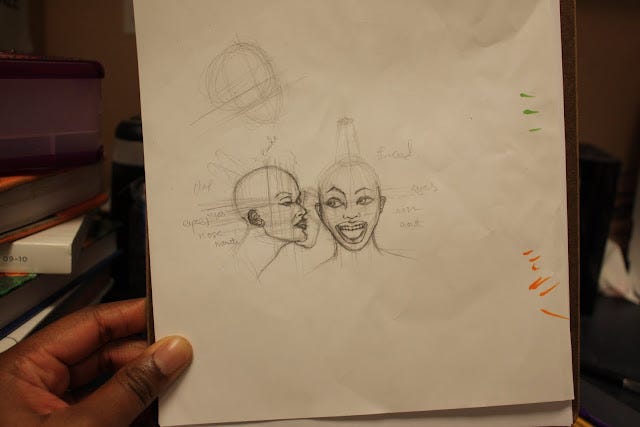 Starting the second face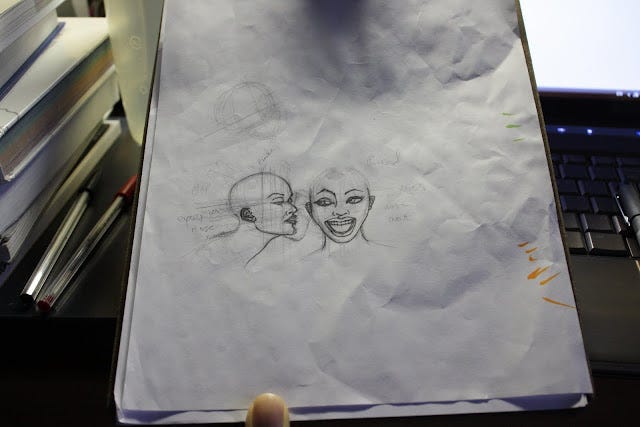 Both faces done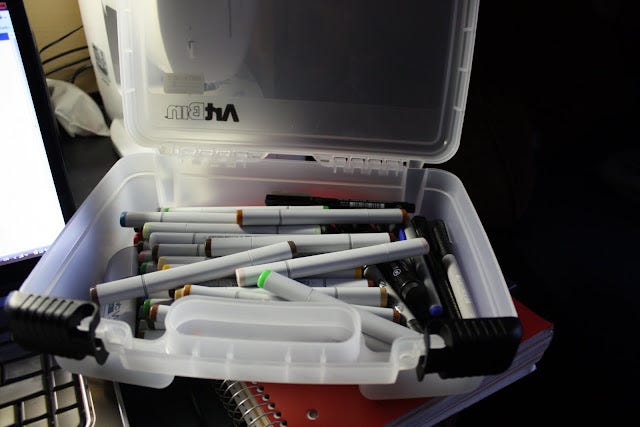 My Copics!!!!!!
(I just wanted to show them =P)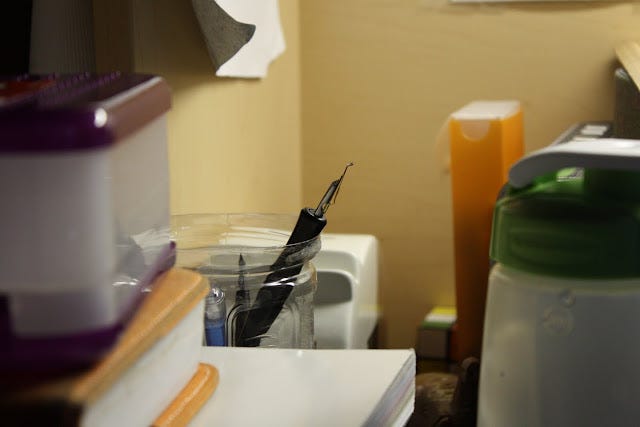 My calligraphy pen which I also use for inking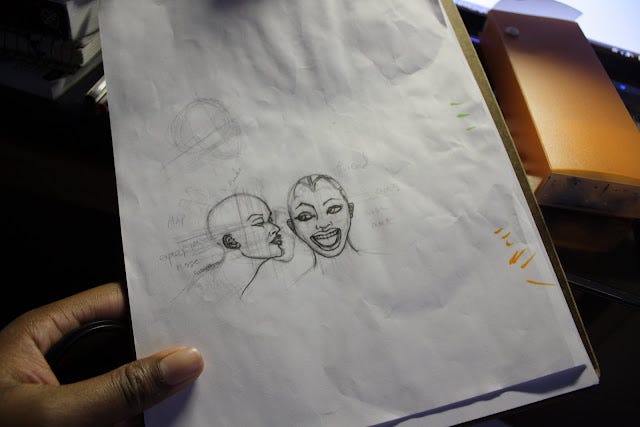 Beginning the base of the owu (thread) hairstyle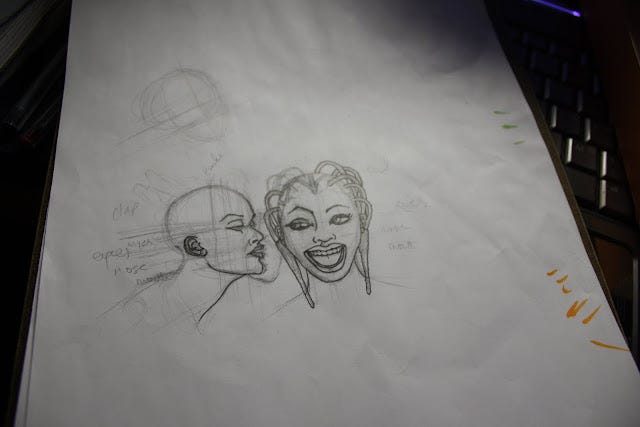 Hair for second girl done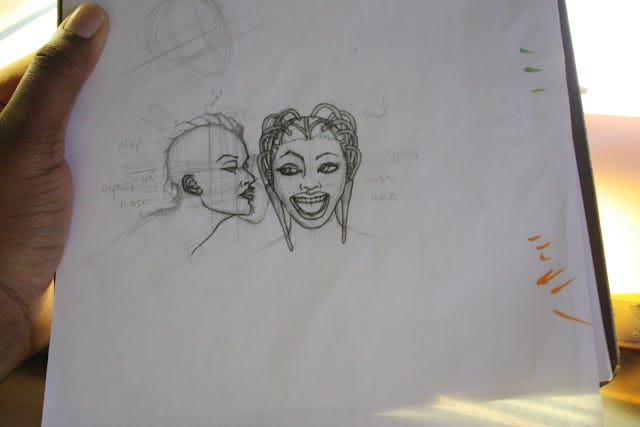 Beginning hair for first girl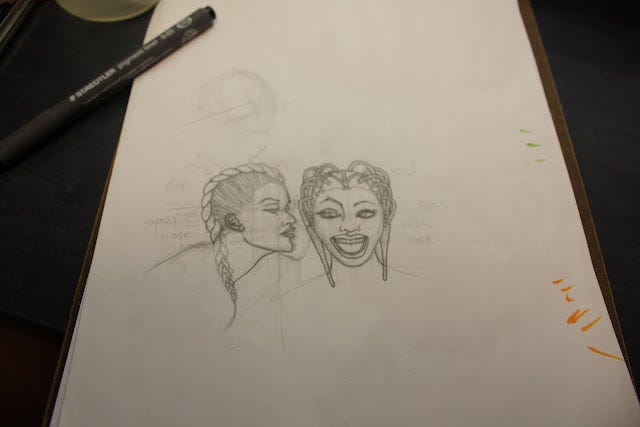 Hair completed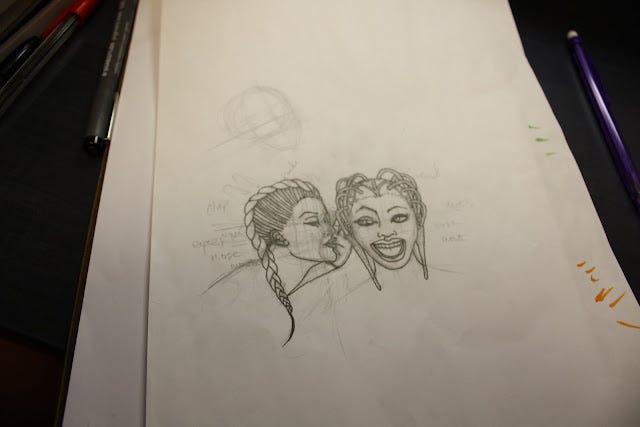 Inking completed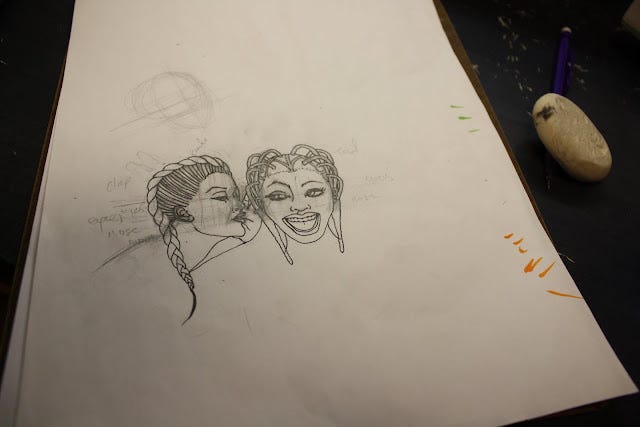 Erasing pencil lines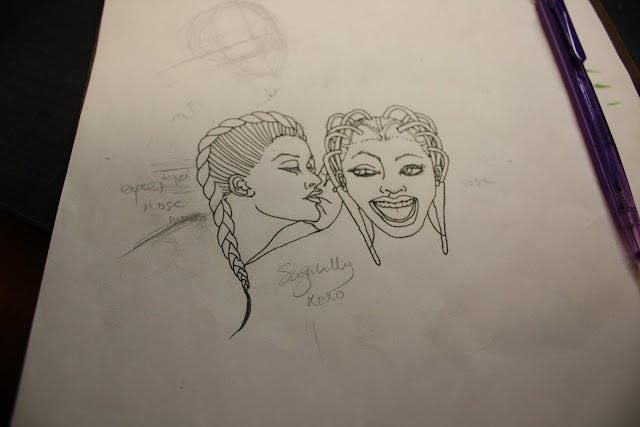 All done!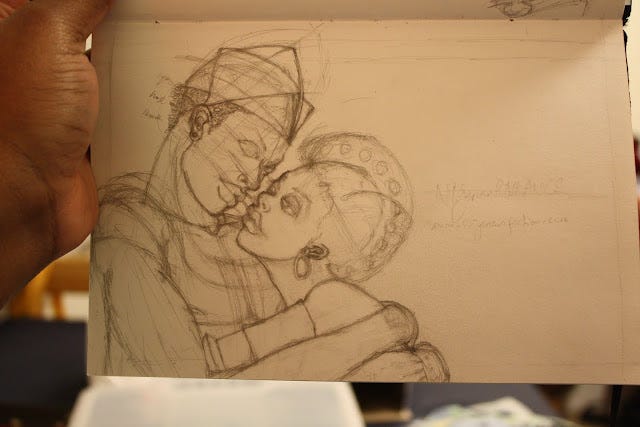 I started this in the waiting room of the dentist's office and continued when I got back to my dorm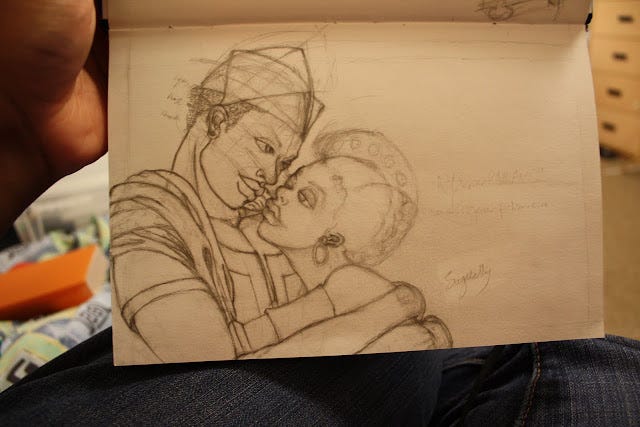 I was trying to decide on a suitable hair ornament for our Igbo girl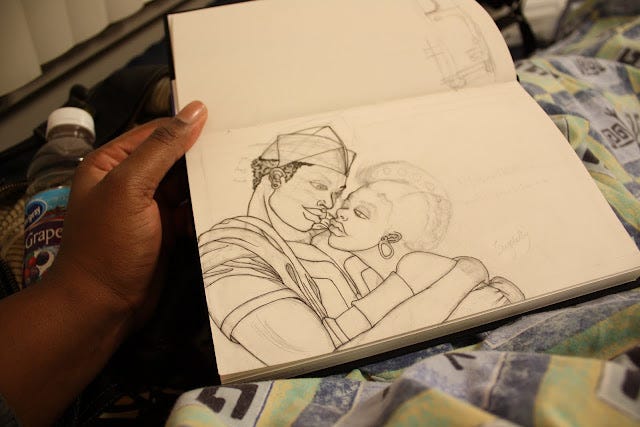 I couldn't decide so I inked first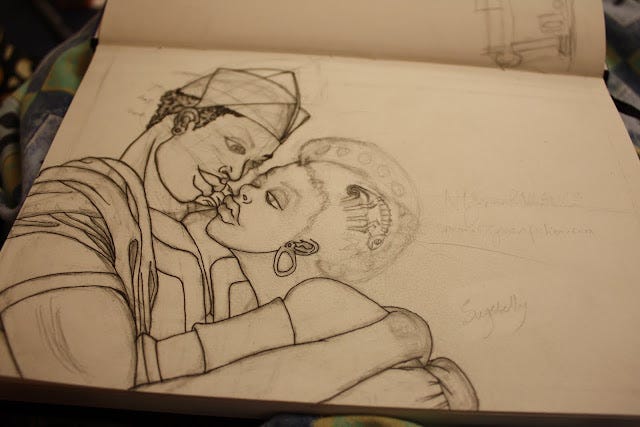 ...I ended up picking a chameleon since it's such an important traditional Igbo animal (along with pythons, tortoises, eagles, hawks, mermaids, and smelling ants)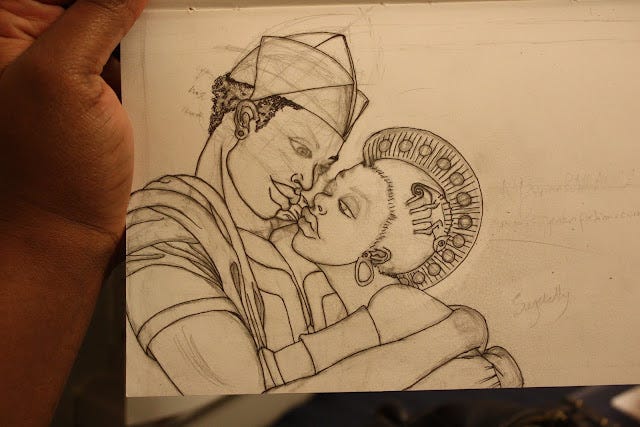 Inking the hair and hair pins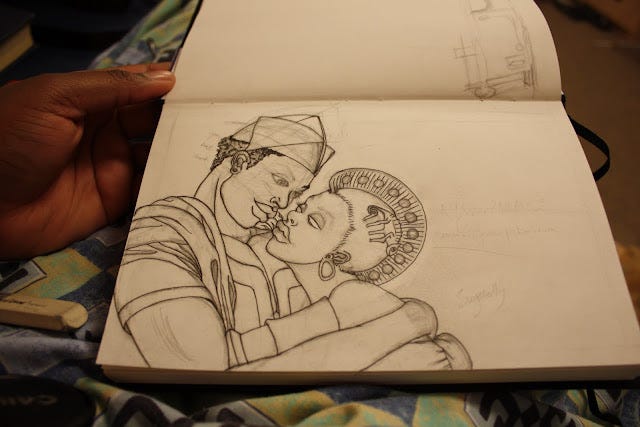 I erased the eyes to redraw them later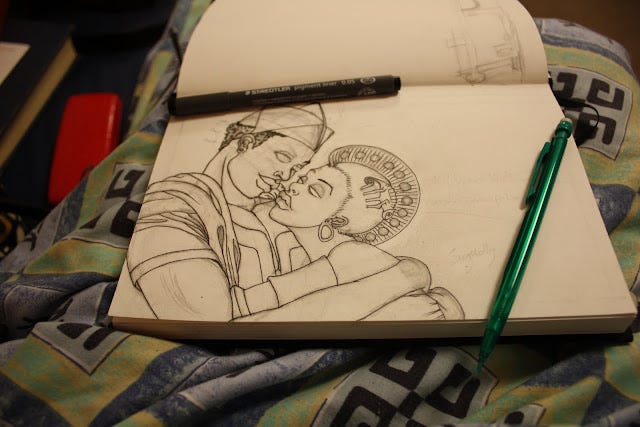 Inking almost complete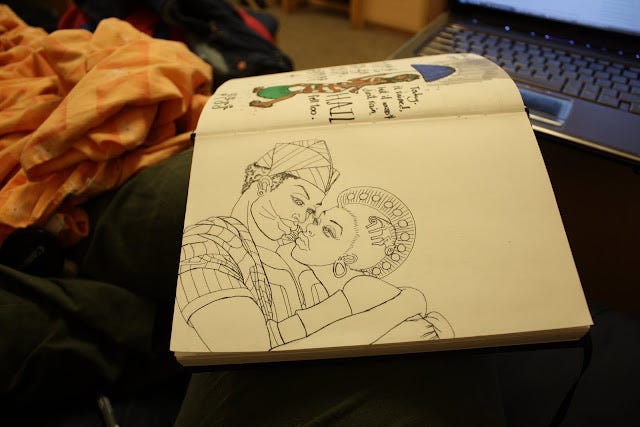 All done! Yay to intertribal love!!!!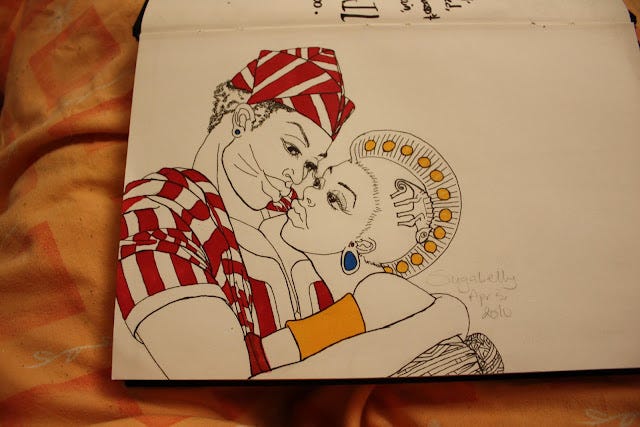 I'm working on a coloured version
=D