Discover more from Sugabelly
I think a lot of things
Over 2,000 subscribers
The Pointy Nails Trend
I usually don't hop on bandwagons but I think my manicure at The Nail Bar back in October reminded me of how much I used to love getting my nails done.
Early in December, I ran into Bob-Ij at Silverbird and she had the cutest pointy/dagger nails! I'd seen the trend on Rihanna all year long so when she told me where she'd got hers done, I just went on a whim and got them done at Bold and Beautiful for ₦3500.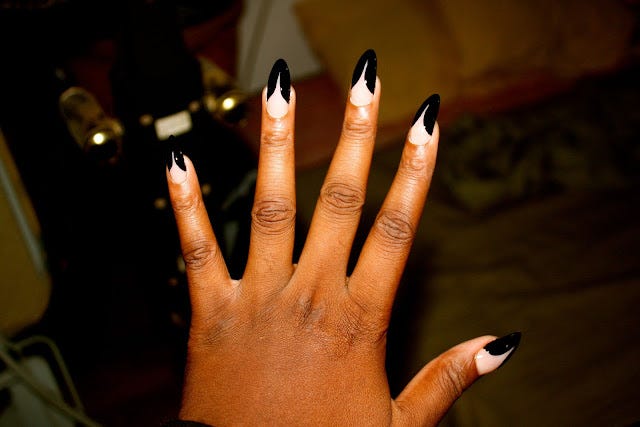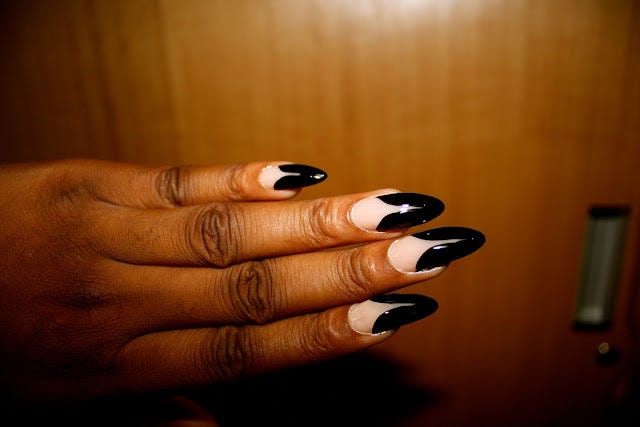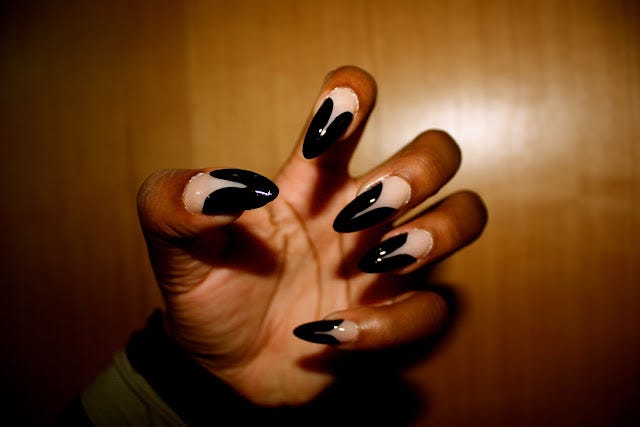 The design was mine.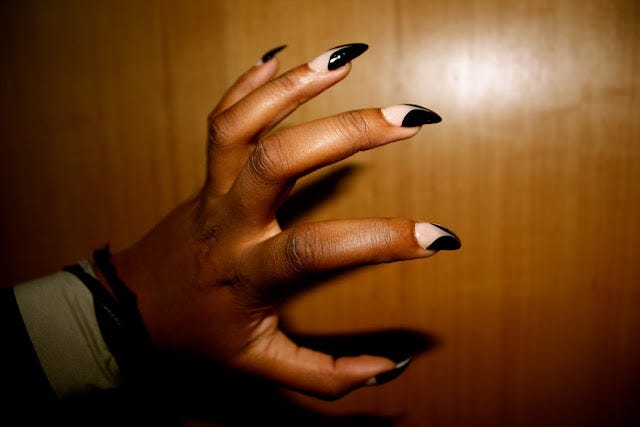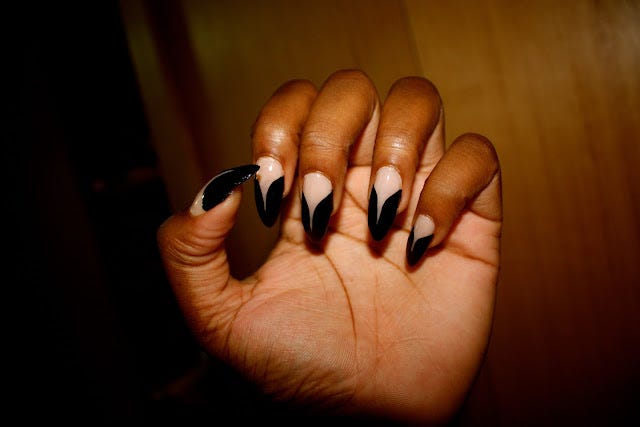 In retrospect,
It wasn't such a great idea.
I couldn't get into the taxi to go home, and I could barely reach into my bag to pay.
Let's just say after one attempt to use the bathroom, I decided to cut them.
They were gorgeous and I loved them but being a fashionista just didn't seem worth poking myself a new ass hole.