Discover more from Sugabelly
I think a lot of things
Over 2,000 subscribers
The Thing Around Your Neck
I just got back from an amazing book reading and signing by Chimamanda Ngozi Adichie for her short story collection The Thing Around Your Neck. Despite missing two trains on my way to Idlewild Books where the reading was taking place at 7pm, I still managed to get there eight minutes early and snag the only remaining seat in the very front.
Chimamanda arrived by taxi and gave a short but great reading which was followed by a very lively interview. She was incredibly gracious and super down to earth and even though I've thought she was a great writer since Half of a Yellow Sun, I think she's even ten times more terrific now. I actually got relationship advice from her. She told me not to give up entirely on Hausa men so maybe... no more Bakuras, but maybe I'll put them back on my dating radar soon.
Notable quotes from the interview?
"I'm very suspicious of excessive happiness.."
"I liked romance [novels] until I became sensible enough to realise it was rubbish."
Curiously, I was the only person that asked her a question after the interview. If I were the rest of the audience I'd be bursting with tons of questions but hey. It was a pretty cool gathering. I met Funmi Iyanda who is equally gracious, terribly funny and unbelievably nice, as well as Teju Cole (whose books I must acquire and read). I feel terribly ashamed because I didn't immediately recognize that Teju was a writer. So I knew of Teju Cole, but somehow my brain just said 'this is another Teju Cole'. The Nigerian Arts and Media scene is populated with so many crazy talented individuals it's unbelievable.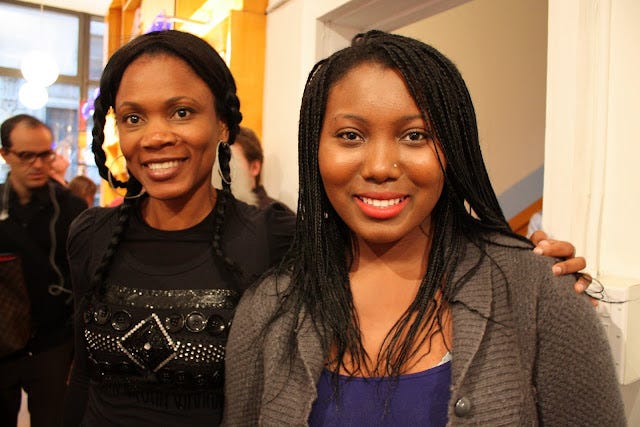 I probably just want to spend the next few years immersing myself into as much Nigerian art, literature, etc as I can. It wasn't just the reading that blew me away, Idlewild Books is AMAZING. This is the first bookstore I have been in that literally goes around the world. ALL of their books are arranged according to country and they have so many amazing books from African authors and on Africa I'm tempted to spend the rest of my summer days and nights in there. I definitely have to go back and buy some more books (I bought a copy of Chimamanda's The Thing Around Your Neck)
UPDATE: I have secured a photo of the mind-blowingly cute editor of Granta that conducted the interview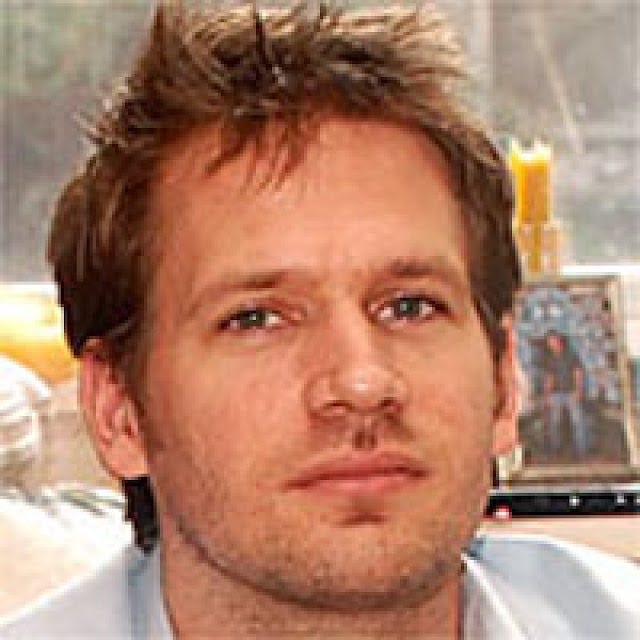 John Freeman Sigh, what we would give for sexy time... (Thank you wmcisnowhere!)
I had such a great time. I even spotted Lola Ogunnaike at the reading and I think she was having the reading filmed which is curious because I read she's no longer with CNN. I wonder what she's up to now?
I had a blast. Nigerian writers rock big time.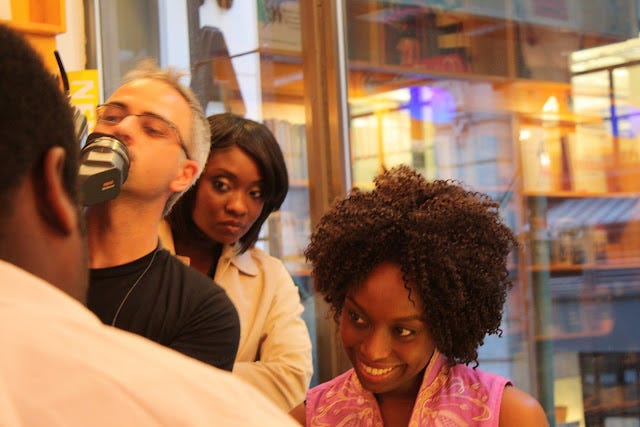 Lola Ogunnaike supervising the videographer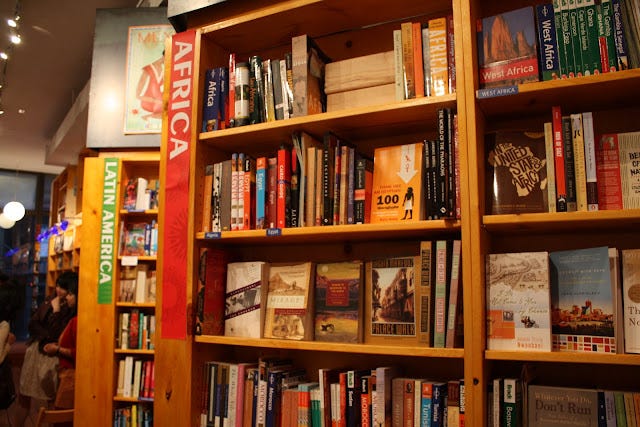 Idlewild Books has a stunning collection on the continent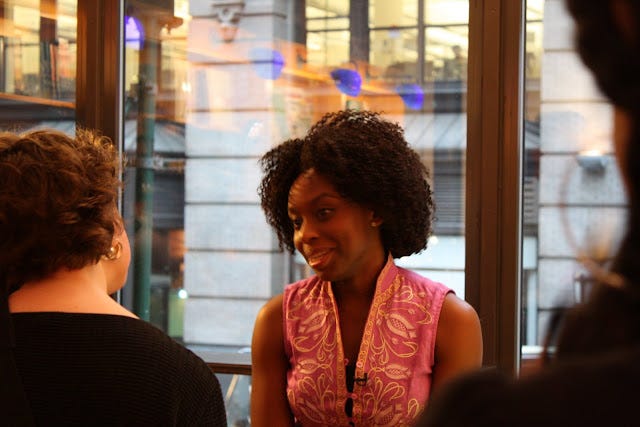 The interview was great fun. The editor interviewing her was sooo cute but I couldn't get a picture of him :( Trust me, he was hot. :D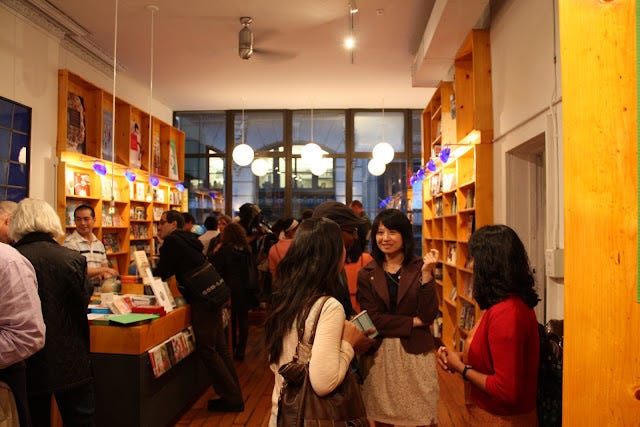 The upperlevel of Idlewild
She signed my book to me and wrote "Nwannem Nwanyi". Aww! Yay Igbo autographs!
Check out Funmi Iyanda's Deola Sagoe jeans! I've wanted a pair of these forever. Must. Go. To. Gym.
It rocked. Chimamanda kicks literary butt.
And here's the CNN video. (I'm in it :D)
Embedded video from CNN Video