The Week In Summary
Despite the fact that I promised to give up Hulu for Lent, I have been watching it every night. I also have been missing Mass. I am a bad Catholic. *sheds tear*
I have run out of clothes to wear and I am down to my last set of panties. Do not judge me. Thousands of people all over America suffer depression so severe that they are unable to get out of bed in the morning. And it's not just America too - people all around the world suffer from mental health issues. In the UK, people may even want to search for things like "is CBD oil legal?" to see if they might be able to use it to get some relief from the intrusive thoughts that their mind is pushing to the forefront. I did however, get out of bed this morning, and the result of this is that I now have detergent with which to do my laundry. This is good news as I have no clothes to wear.
I took my hair out of the braids, and now my room, my bathroom, and possibly my suite-mate's room is covered in my hair. My friend told me to check out the Best Wet and Dry Vacuum Cleaner in India but unfortunately I only had an old one that I've used for years. I tried to vacuum it but my hair wins round one against the vacuum cleaner. Perhaps I should have used a Bissell vacuum cleaner, products from this brand can be found on this page.
I haven't shaved my legs in a year. I'm trying to conserve my body hair in order to stay warm here.
That being said, it is getting warmer. *Does rain dance around bed*
HP reneged on their warranty for my laptop (I should have kept the extra $99 for something else) and I suspect that it might cost more to fix my laptop than in the beginning so I came up with a temporary solution to my broken laptop problem.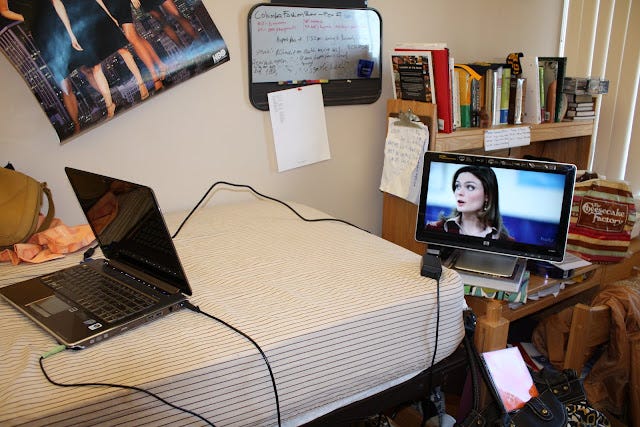 It involves a new monitor. Which is considerably cheaper than a new laptop.
I also realised that I haven't put up my pictures from my Spring Break in New York, so here goes:
I went to Manhattan with a former friend. And no, I'm not going to talk about it.
We took an Amtrak train to New York (if you're travelling to New York check out Ronkonkoma schedule), and here are things I saw in the Amtrak station.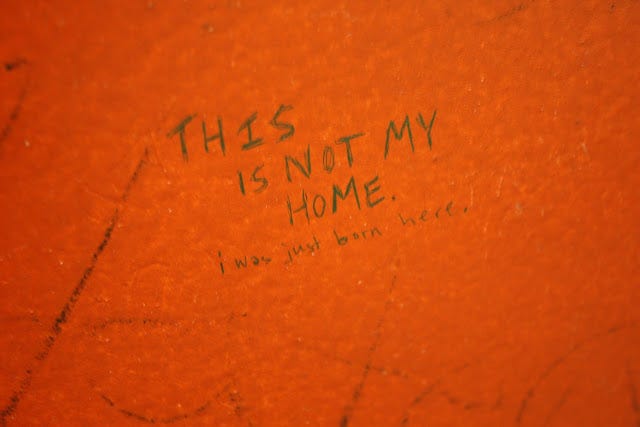 I saw this in the toilet.....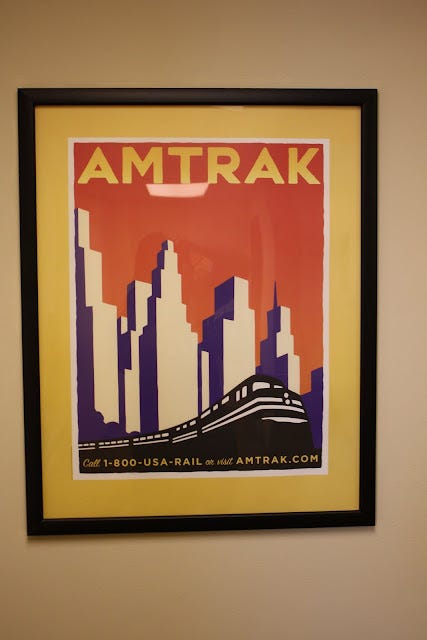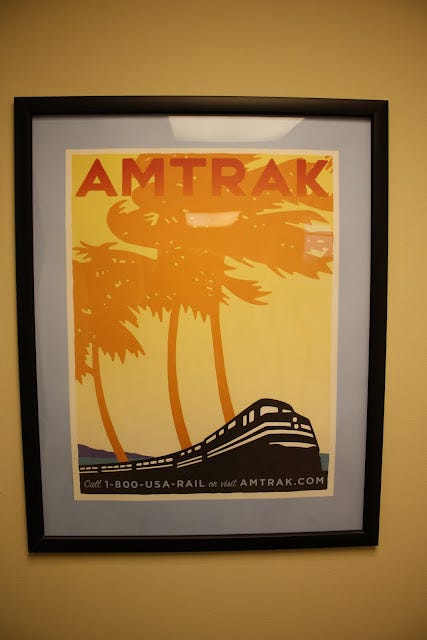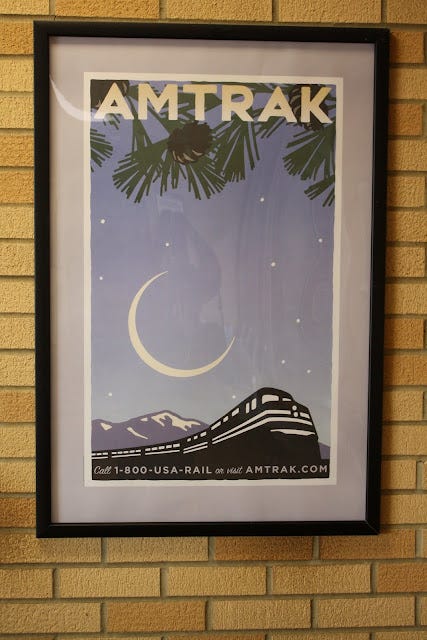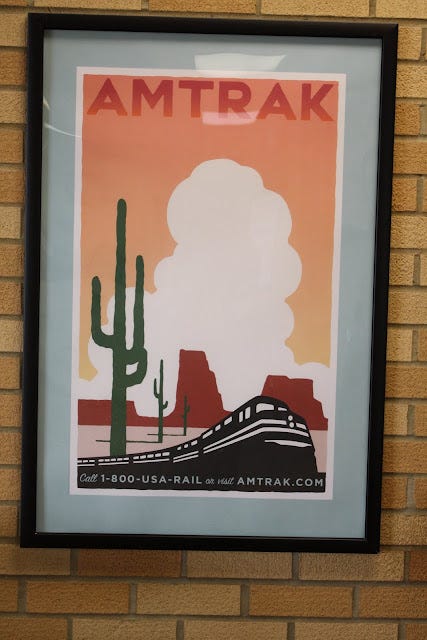 I think these vintage rail posters are adorable. They were hanging on the walls of the Amtrak station, in which, quite honestly, everything else paled by comparison.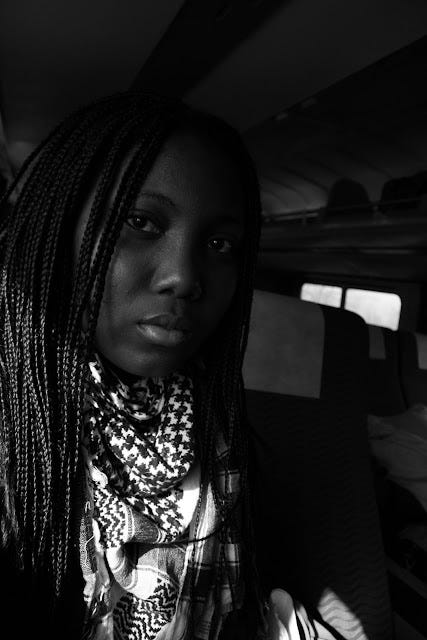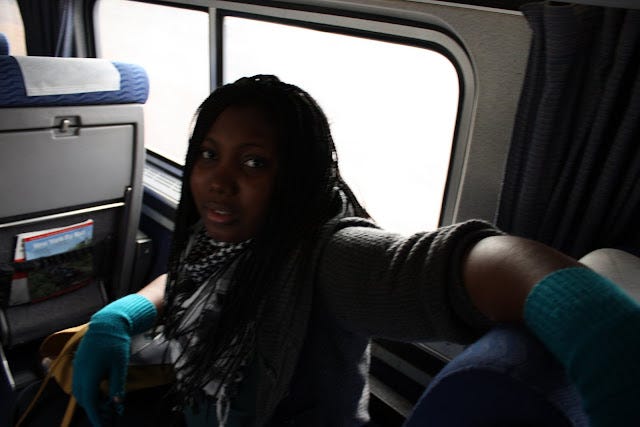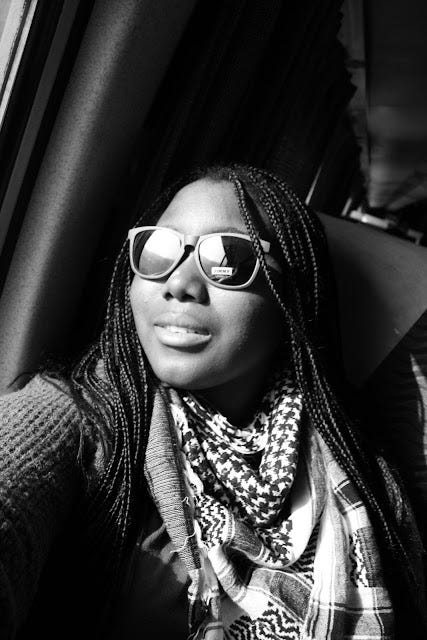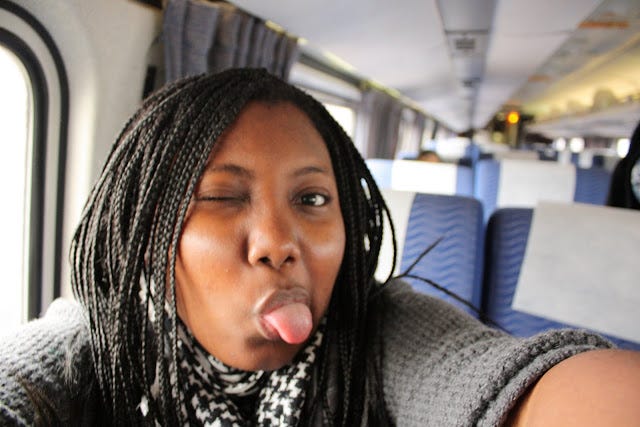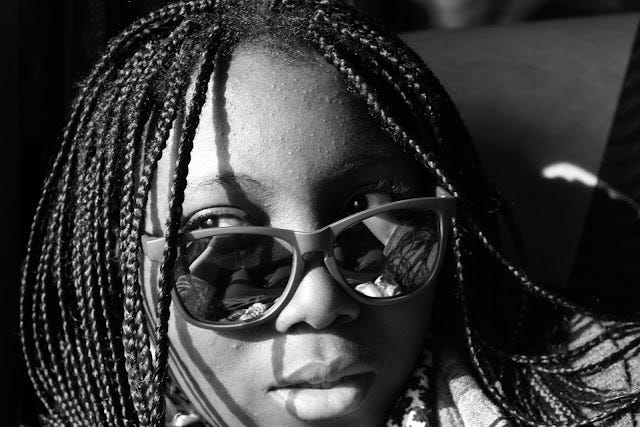 Me in the Train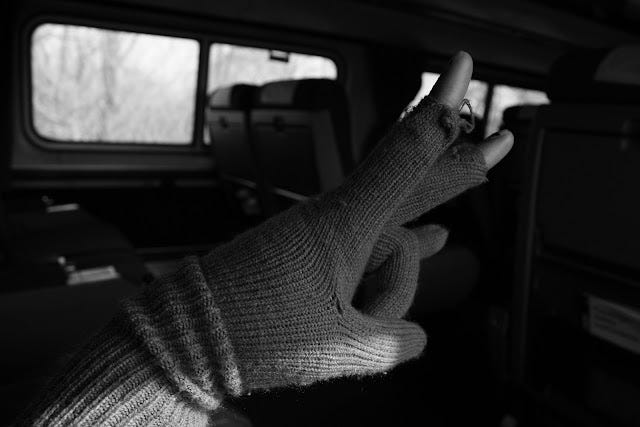 I wear these gloves so often, I've worn holes in them....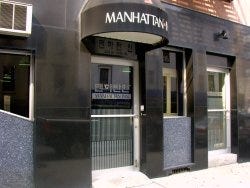 We stayed at the Manhattan Inn hostel for about $33 a night. [this information is for people who like to travel.. like me]
We were in Room 404.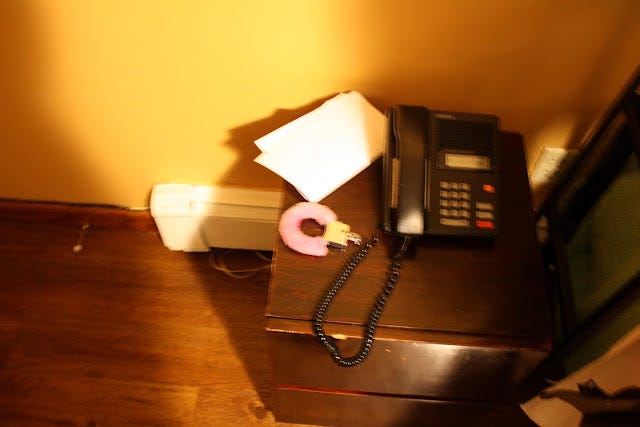 Our room was to have 6 people sleeping in it, and at first we were cool with that until we walked into our room and saw an old white man lying on the bed in his boxers and look at us like 'whaddup'? To make matters worse, he had these pink furry SEX HANDCUFFS on the nightstand. (I made a surreptitious snap when he wasn't looking). We promptly bailed out of there and ran to a nearby 24 hour Starbucks. So my f-friend wanted to go back and couldn't understand why I was freaking out, but all I could think was.... What if he handcuffs me to the bed in the night and does all this wierd freaky shit to me??? We ended up sitting in Starbucks all night, too buzzed up on coffee to sleep.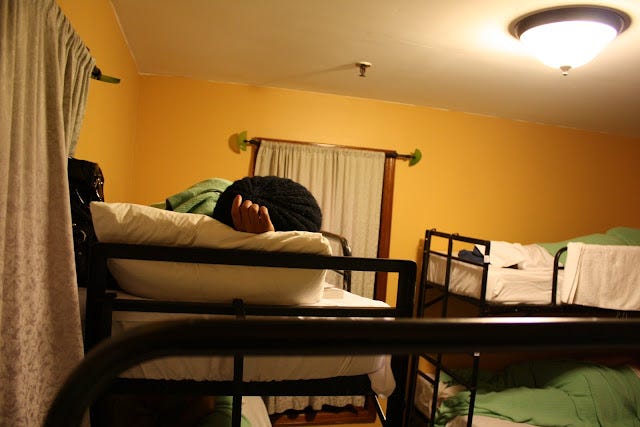 The second night, the old man was gone and had been replaced by some young students from London. This is the view of the room from my bunk.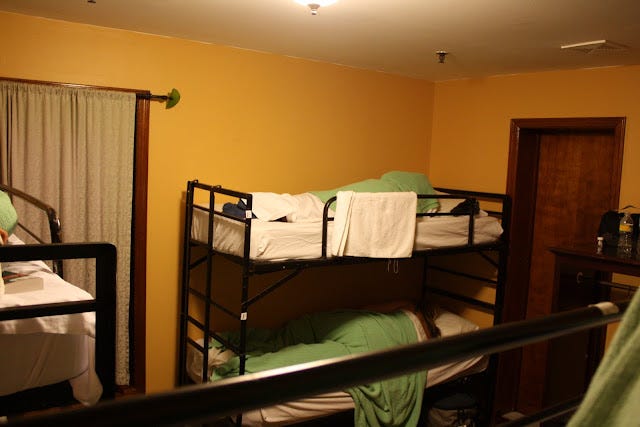 Our roommates were fast asleep so I took this picture. The guy sleeping beneath me began to moan very loudly in the middle of the night and shake the bed in his sleep. I was terrified or I might have filmed him. :(
And yes, we all had to use the same bathroom. :( :(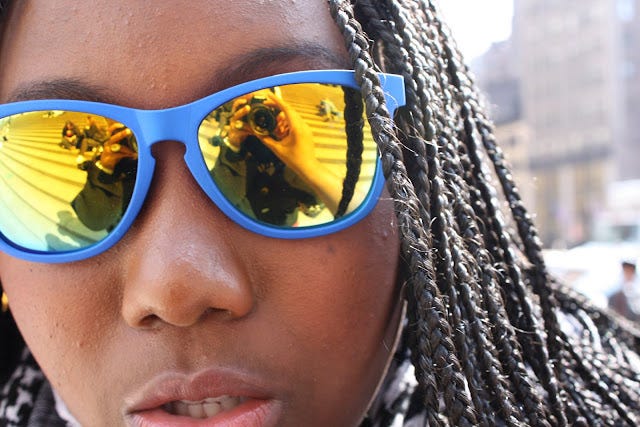 I have pimples..... high def cameras are mean like that. :( They will expose you....
Multi and I met up in Manhattan and after a Starbucks/Chinese deli breakfast, took a trip to the Museum of Modern Art for artsy delight. Yes, I know; we are wierd like that. We are best friends, we are artsy, and we give things we love and hate catchy names like 'Artsy Delight'... well at least I do most of the naming. We got in free with corporate sponsor tickets thanks to a friend whose company is a corporate sponsor of the MOMA :D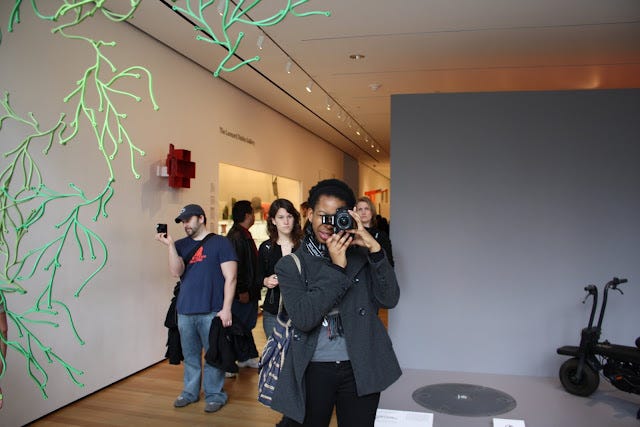 Like her before me, I am finally a member of the 'Unnecessarily Advanced Camera Club'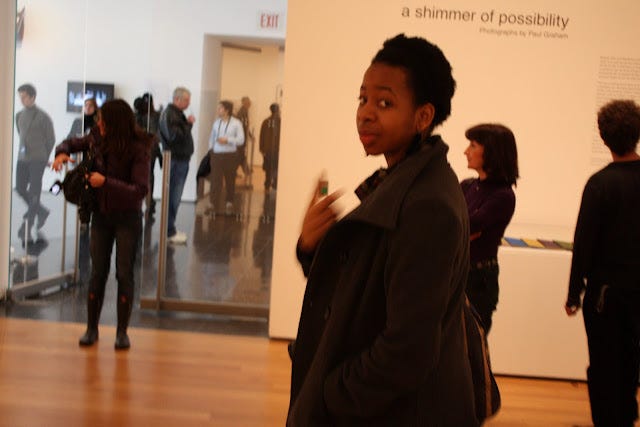 Did I mention that she totally looks like her Mom in this shot?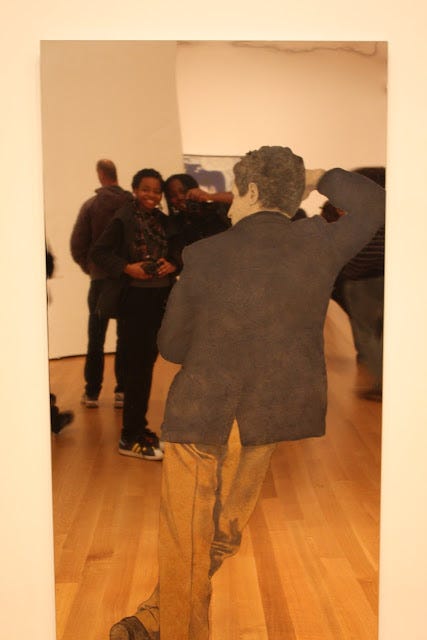 We had fun messing around and inserting ourselves into the art, like here where we took a picture of ourselves taking a picture of ourselves in the mirror. :)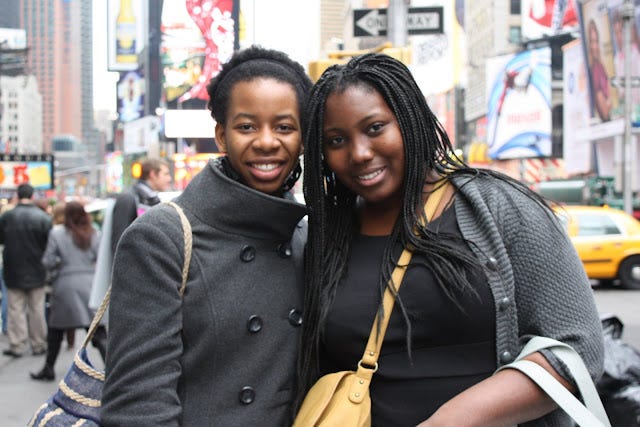 We did all the touristy things. Like take terribly cheesy pictures in Times Square.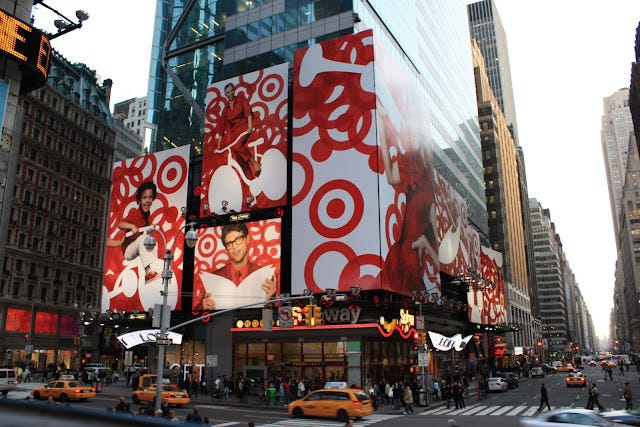 We were deceived by this huge Target billboard. We were very sad to discover that there actually is no Target in Manhattan. :(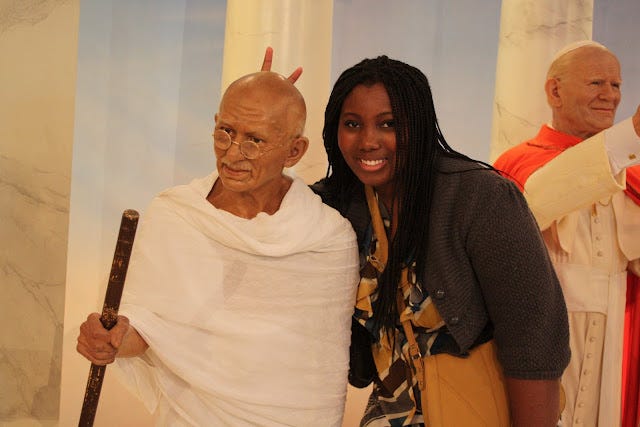 A visit to Madame Tussaud's means I got to put bunny ears on Ghandi...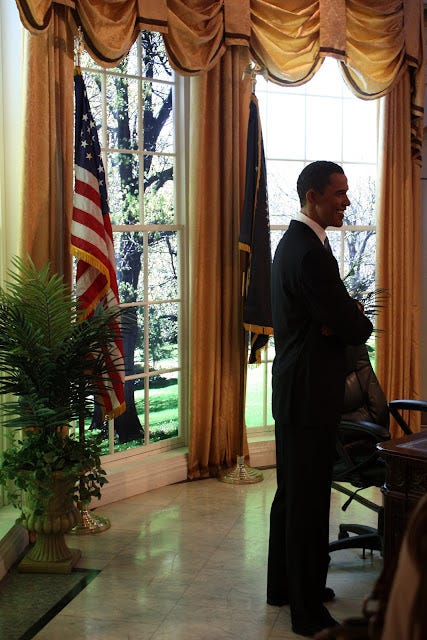 ...And see Barack Nwokem! :D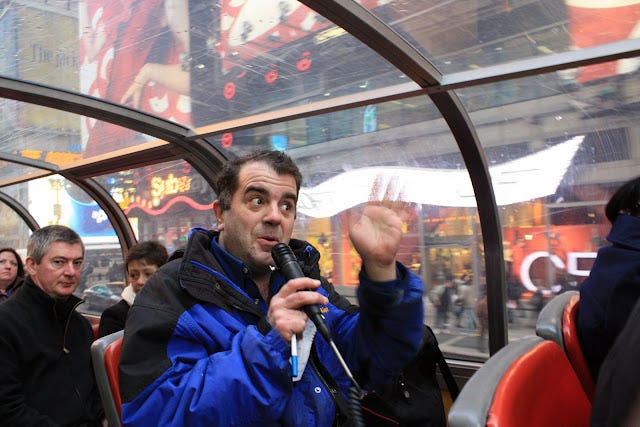 I went on a tour of New York City on the CitySights bus. I sat in front. Upstairs. :D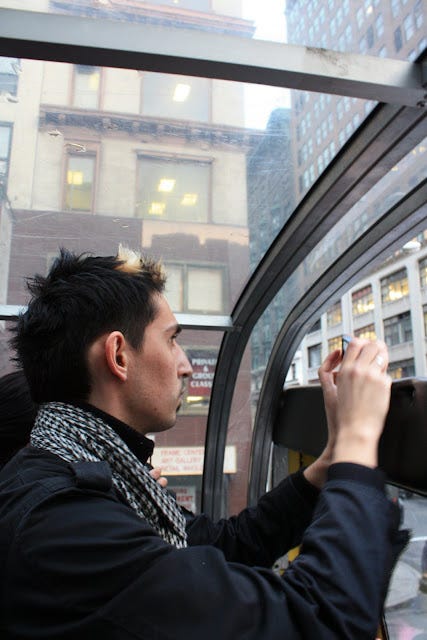 Unfortunately the bar in the front of the bus was on direct eye level with...well.. my eyes. I had to sit on the edge of my seat and strain upwards to see over the bar and take pictures. This cute morrafocker on the other hand is slightly taller than I am and was sitting next to me. He had no problem whatsoever taking pictures over the bar while sitting in a comfortable position by virtue of his couple extra inches of torso.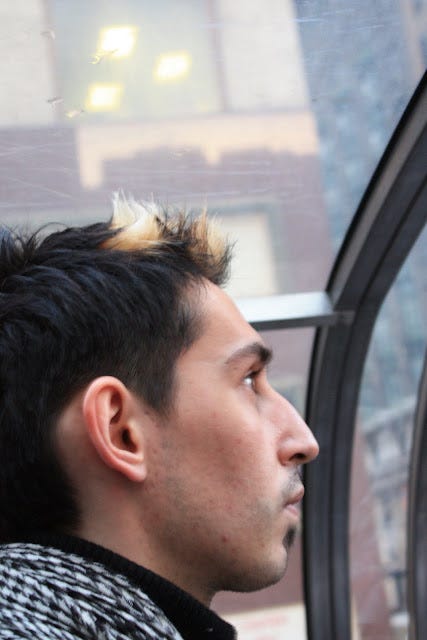 Therefore, I surreptitiously took a picture of him for the sole purpose of expressing my anger against his height advantage on my blog. Oh, and in order to highlight his cuteness.
Ooooh... what we would give for sexy time... ;)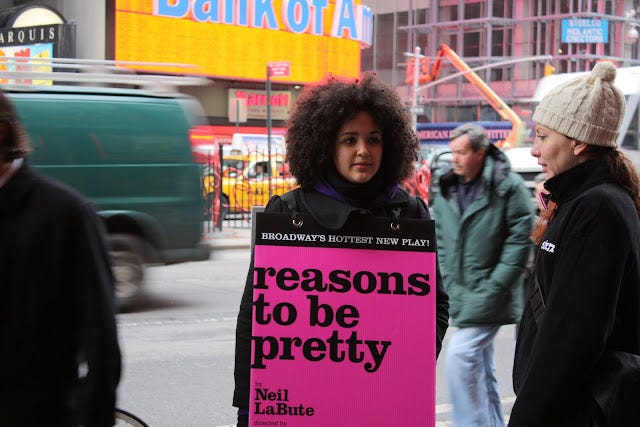 I fell in love with this girl's hair. I wonder if it would marry me.
Oooh, and THANKS everyone for the birthday wishes!!!