This Week
I am soooo tired. I just got back from work and I'm curled up in bed, and all I want to do is sleep, but my doctor has ordered my not to sleep until nighttime, and in fact not to go near my bed until it's time to sleep. We're trying to reset my sleep patterns you see. So I shouldn't be on my bed. But noone is going to tell so I might as well.
It's been work work work all week, and class class class, and I'm aching and just sad and tired. I need a massage. Yesterday I fell asleep in class and began to snore. And I didn't know that the professor and the whole class spent the entire period laughing at me :(
One of the bright spots this week has been starting the Ndebe project. Seriously people, I need entries. No you don't have to be able to draw, it doesn't have to look fantastic, just make some squiggles on paper and upload them to the facebook group (which by the way is called The Igbo Academy and can be found here: HERE)
So far I'm the only one who has done any designing. I'm going to assume that everyone else that has joined the group so far is nervous/scared. Now I'm not saying this in a bad way (as in you coward, you're chicken!) but I understand that people don't exactly come back after school and begin to create writing systems so I know that some people are not entirely sure of themselves as far as this is concerned, and I understand that some people do not completely get what we're doing.
I've put up my ideas for the individual glyphs/letters. So far I've done only the Consonants and Vowels. I haven't done numbers, punctuation or tone, so I've still got some work to do. There are pictures of the entire alphabet in the group album, but I'll put up some photos of words I've done here.
Also, I made a very short tutorial video for those who are wondering how best to write my letters. I designed them to be easier and faster to write, so the alphabet is almost entirely cursive.
I personally think it's pretty, but I'll let you make that judgment for yourselves: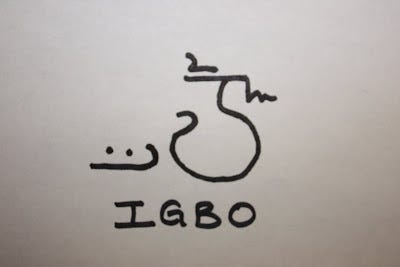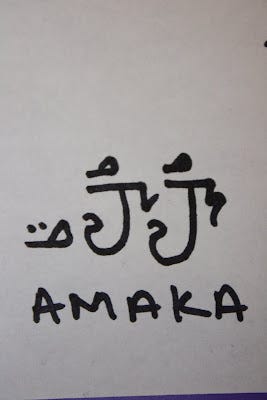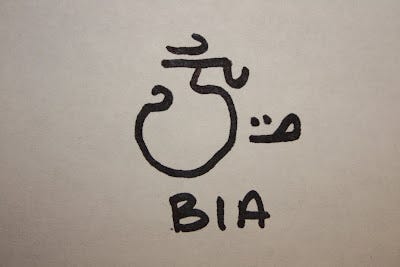 I'm writing in marker so the letters are a little splotchy. There are pictures of the individual letters that make up my alphabet plus a video on how to write them on the Facebook group.