Discover more from Sugabelly
I think a lot of things
Over 2,000 subscribers
Update
So since last week I've been depressed about losing my ability to draw among other things. Thanks everyone for the encouraging words about practice. I went downtown today to the Borders on 33rd street to write. While I was there I also picked up some pencils, a sharpener, an eraser, a pack of brushes, a pedometer (I'm tired of being fat, time to return to my original size) and a step-by-step book, "Draw Comics" by Dick Giordano.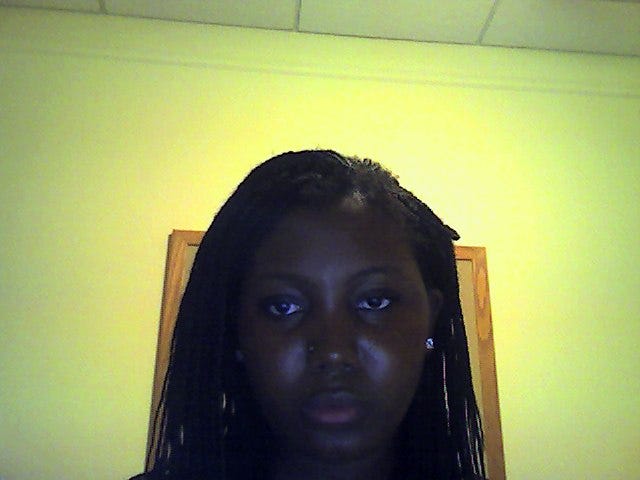 I also popped by the Fashion Institute of Technology to pick up brochures for summer classes.
Overall today was a semi-productive day. I got out, I got some exercise, I explored a bit ( I ran into two Tibetan Monks during my adventures. Unfortunately I didn't take my camera with me today), and I actually managed to write two more pages. If you don't count the White Chocolate Mocha and four packs (small packs) of shortbread I had today, it was pretty good.
Plus, I managed to squeeze in some drawing. I like Mr. Giordano's style of instruction. He focuses on the individual components first and then shows you how to combine them to make a whole. This is all stuff I could draw before yes, but I always approached the human face as one entity rather than a conglomeration of individual components. I guess rethinking your approach is step one to growth.
Anyway, here is my first facial drawing using this method. I'm pretty pleased with myself actually. It seems like there is hope!