Discover more from Sugabelly
I think a lot of things
Over 2,000 subscribers
Week Mashup II
A lot has gone on this week and I haven't blogged since Monday. I've just been really busy and I haven't been able to do much besides replying comments.
So, first up, I submitted the Economic Analysis of Nigeria (for the Nigerian project) on Monday and I got the results back. Once again, my group members were rather disappointing although it seems that the stern talking to I gave the Belgians got through to (at least one of) them. The American however, turning in his usual level of mediocre work all culled from one source (the CIA website). I ended up staying up till 6am re-writing majority of the project like I had to do the last time, and I was still typing down to thirty minutes before the class was supposed to start, but thanks to Loyola and the inhuman academic superpowers it instilled in me that only come out during moments of extreme pressure, I managed to complete the project, print and staple and run to class by the skin of my teeth. (That was a big Whew! Thank you God moment seriously).
I got an email with the results a couple of days after. Long story short, we were the highest in the class... AGAIN!!!!!!!!!

Needless to say, I'm pleased as punch!! =D
As far as my weight goes, I've had a pretty good week. I've managed to keep myself from regaining the weight I lost on the master cleanse and I've been to the gym. I decided to forgo the treadmill because it hurts my knees so instead I do the exercise bike for about an hour and a half, I've been told by a few members of the gym that a recumbent exercise bike will do the same for me, but put less strain on my legs and knees, so I might see what all that's about next time.. I'm also doing sit-ups plus I'm trying to eat as balanced (and minimal) a diet as I possibly can. Today I had cauliflower and broccoli for lunch and grapes for dinner.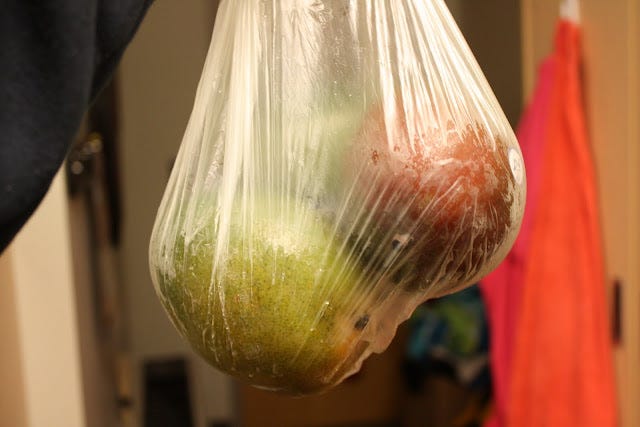 I've also got mangoes which are teh shiznit.
I managed to get a lot of drawing in this week, and while I didn't do much writing I skimmed through a lot of historical anthropological books on Igbo culture and society so I collected a lot of background information for my story. Based on the research I have done so far, I've realised that I'll have to completely rewrite that problematic first scene where the twins are born. I got the major parts right - giving birth outside (in a tent if you need shelter), the midwife, giving birth squatting, etc. However, I got the part about the twins' father being able to see them immediately wrong. Birthings are completely prohibited to Igbo men (not even dibias are allowed to attend a birth) and fathers don't see their wives or newborns until FOUR days later. Plus, I completely left out a whole host of ceremonies and rituals that accompany the birth not to mention the fact (like everyone so helpfully pointed out) that I know nothing about what it's like to actually give birth so my entire description of the actual birth was wrong.
I'll try really hard to write as much as possible next week though. Here are the drawings I managed.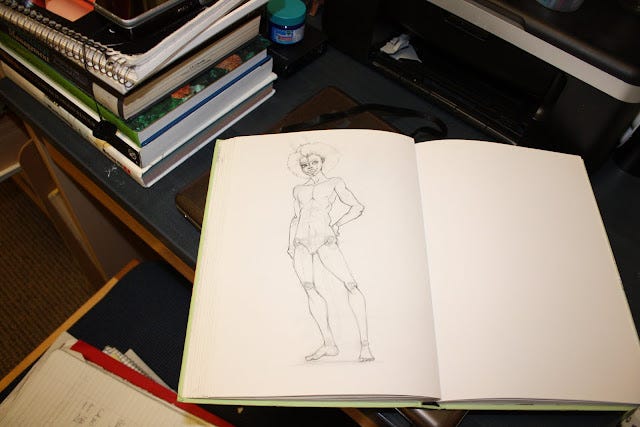 Well well well.... if it isn't our favourite Ogbanje Prince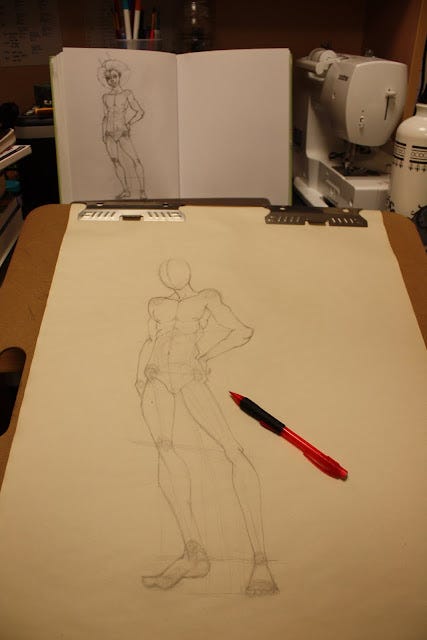 Drawing a bigger version of him on newsprint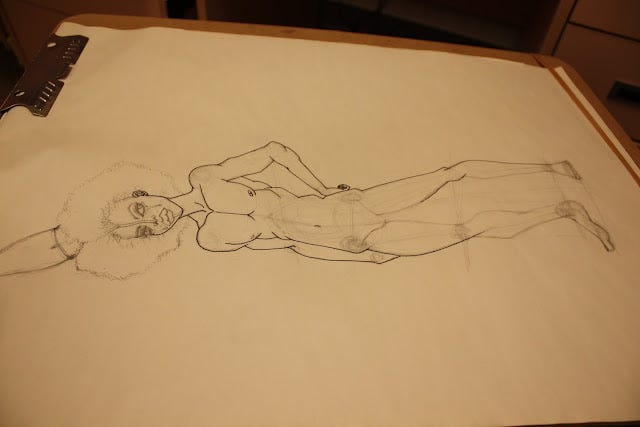 Inking almost done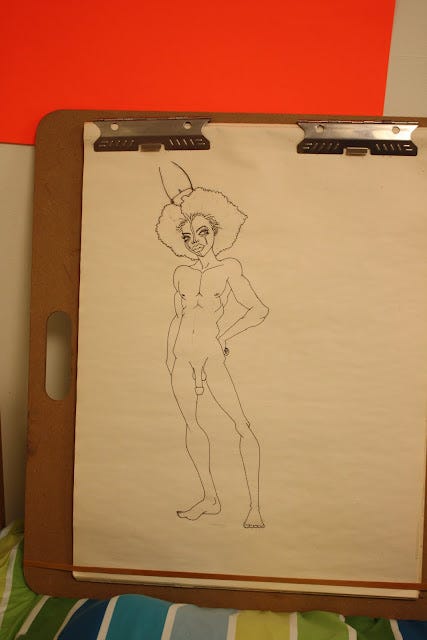 Inking complete.
I know...
=D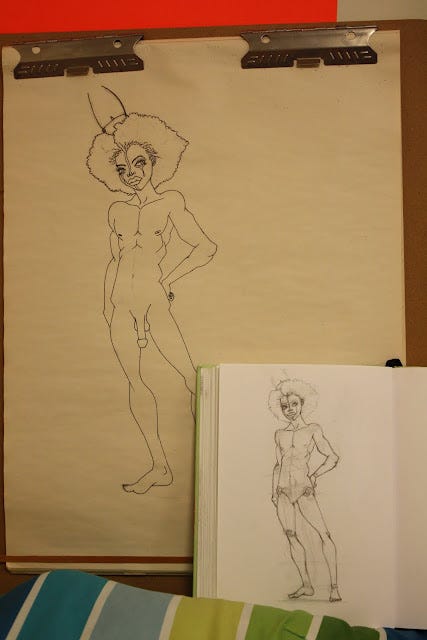 Twice as nice.
(I still have to keep practising him until I get him completely right and until I can draw him over and over again)
*************
Other drawings I did: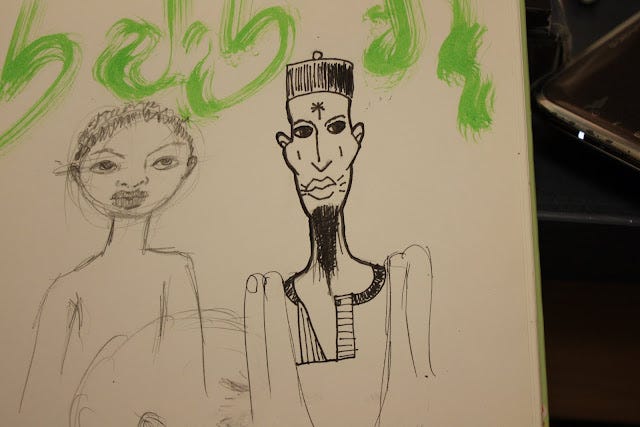 Heh heh heh!! Sorry but I couldn't resist =D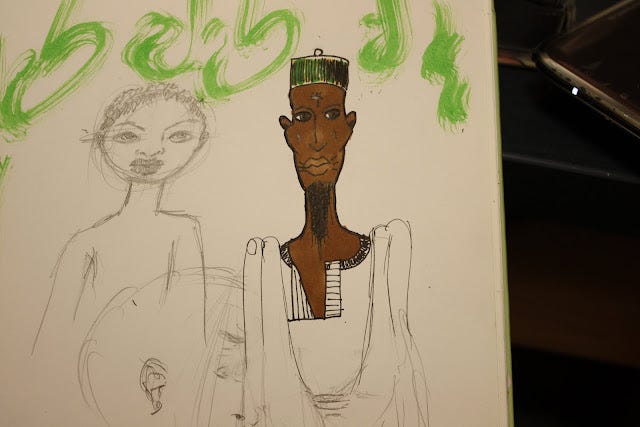 Colouring almost complete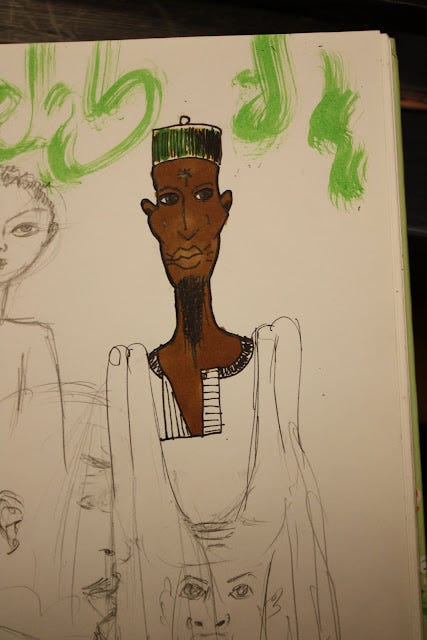 Behold: Mallam Yero
(I gave him a long beard though)
=D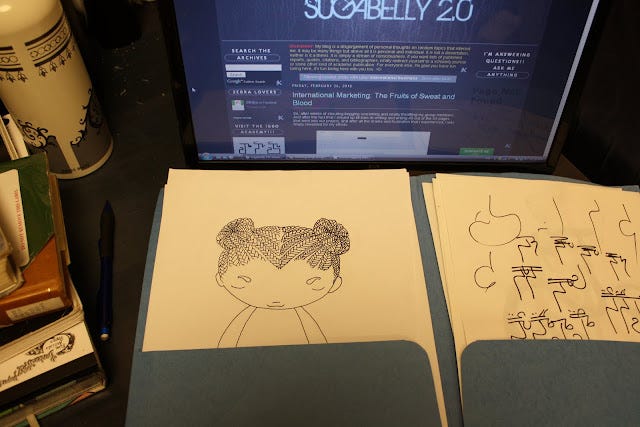 I'm almost done designing the new Dinka collection for summer
I decided (based on Solomon Sydelle's request) to do little Nigerian girls as well as little Nigerian boys
This is one of the girls (I haven't drawn her clothes yet)
I made one little girl with afro puffs and then I decided to make another with my all time favourite childhood hairstyle:
Double Shuku
=D
Memories!!!!!!!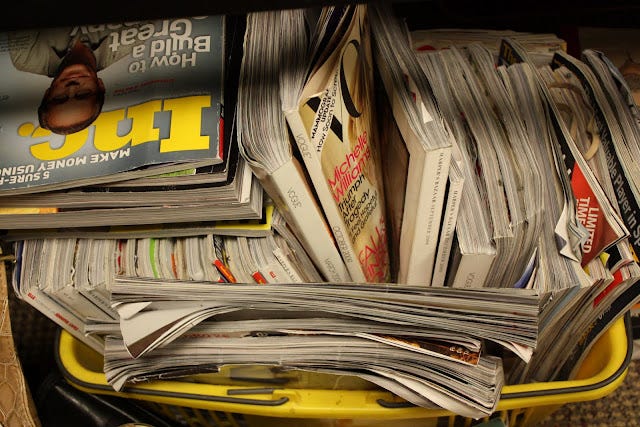 Totally off-point: I have waaaaay too many magazines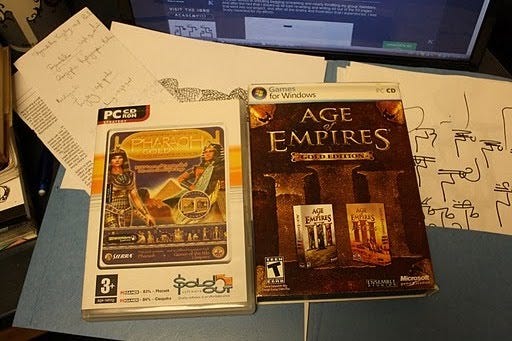 Know now that I am a gamer
And these are the tools of my trade
I have just started playing league of legends as well after a recommendation from a friend. Apparently I need to buy ranked accounts to get the most out of it. We will see if it becomes one of my favourites.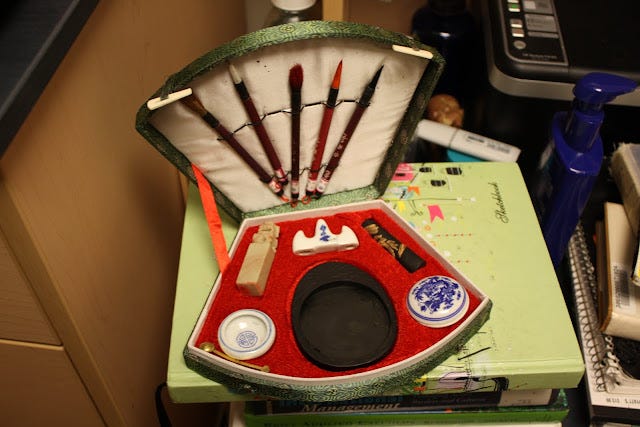 I feel like a Cultural Bandit
I have a Japanese calligraphy set...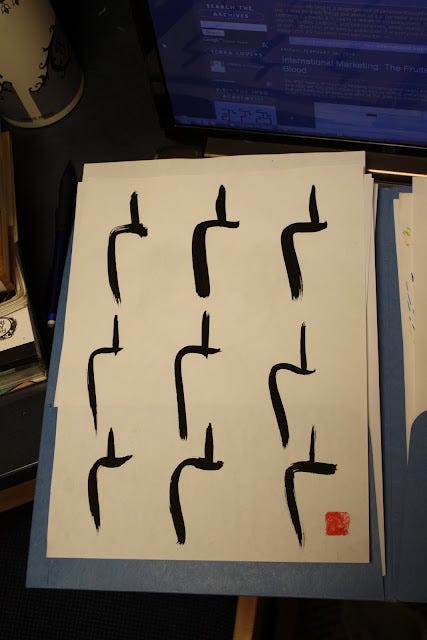 ...which I use to do Igbo calligraphy.
Isn't my Ano* set pretty?
*Ano is the name of that particular character in the Ndebe script.