Discover more from Sugabelly
I think a lot of things
Over 2,000 subscribers
You are Not Blessed. Just Lucky.
You are not blessed. And God does not favour you. There is a long list of people in this world that are more faithful, more devout, and less sinful than you, and far more in need of and deserving of God's blessing than you, yet their daily lives are full of shit, pain, and unending horror. Some of them live short, brutish, painful lives from beginning to end and yet manage to cling to their faith in God and devotion to Christianity. Yet noone rescues them from poverty, pain, assault, etc. There is no financial miracle for them, no year is their year of financial breakthrough. They will never get to post selfies on Instagram of the ginormous house God has "blessed" them with, the fantastic job God has "blessed" them with, the amazing boo God has "blessed" them with who never forgets to impress on Valentine's day. Just imagine somebody whose Mummy and Daddy have paid their way all their life, and who eventually hooks up with another pampered private school luxurious life baby, and together they start posting pictures on Instagram about all their "blessings", and maybe use an Instagram automation tool to get more followers to see their content, telling anyone who will listen that they are "too blessed to be stressed", "too protected to be a victim", "blessed and highly favoured" . I cannot help but wonder if these people are mad. Stop saying you are blessed and highly favoured by God, because you are clearly not, and all it does is expose you for the self absorbed, conceited idiot that you are. Because you honestly must be an idiot to think that a God whose primary modi operandi are love and compassion would jump over all those people desperately in need to bless your arrogant, selfish ass because clearly he favours you. ( For doing what exactly? Being his child? Join the club. The kids that were gunned down sleeping in their dormitories were also God's children. The girls kidnapped from the same dorm by Boko Haram, and who are undoubtedly being violently raped as I type this, are also God's children.) It's definitely not for being more prayerful or embodying more Christian or Muslim values, because all of you lie on a daily basis, some of you are just straight up bitchy, nasty uncharitable people, and the remaining half of you are unapologetic fornicators, so okay. And you sure don't deserve more blessings than this guy, or before him for that matter: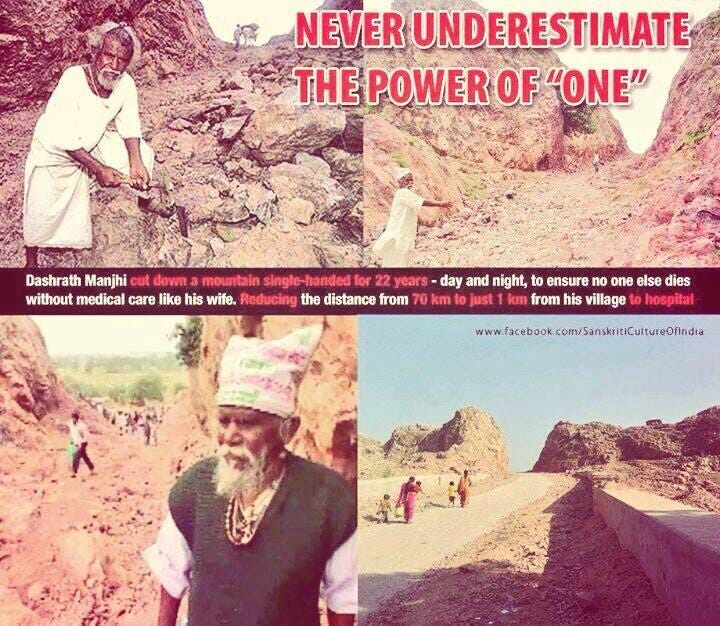 Dude cut down a MOUNTAIN. Kedu his blessings?
Does God love you? Christian and Muslim teaching says yes. But does God love you more than the next person to the point where he will ignore that person's lack of basic human necessities to survive to "bless" you with your sixth G Wagon so you can oppress people on Instagram with it? I don't know about that. If all of you are the special snowflakes that the Divine has his eye particularly trained on, what does that make the defenseless, crushingly poor, and oppressed victims of this world? The ones that didn't catch Divine Favour abi? People are just trying to get lucky, and deep down inside they realize their luck could change at any moment in spite of all the meticulous deck stacking they have done. Luck is something that so many people go after, they wish to be lucky so they can get something they never have before, for instance, gambling at a casino, they play 'lucky hands' have 'lucky rolls', and use superstitious practices to hopefully get a win. The London Post delves into this and discusses if it really is luck or if we just change the odds ourselves. This also relates a lot to us in everyday life, is it luck? Or have we made luck? Not that God does not bless or favour people, but half of the people that claim their success or fortune is due to blessings are so full of themselves, and so convinced of their own self-importance that they would rather believe that they were selected for some Divine Purpose than acknowledge that they are only a couple of steps away from the disaster of the next person's life, and that the only divider between them is capricious, changeable Luck. They comfort themselves by telling themselves that won't happen because Dun! Dunn! DUNNNNNN!!!!!
.... GOD ...
is personally looking out for them* Yeah right. God ain't here to Valencia your life when you already done gone and got Photoshop. God ain't here for Instagrammers. *and always conveniently to the exclusion of others whose suffering eclipses theirs