Discover more from Sugabelly
I think a lot of things
Over 2,000 subscribers
You know those People with Horrible Feet...
....whom we all shun?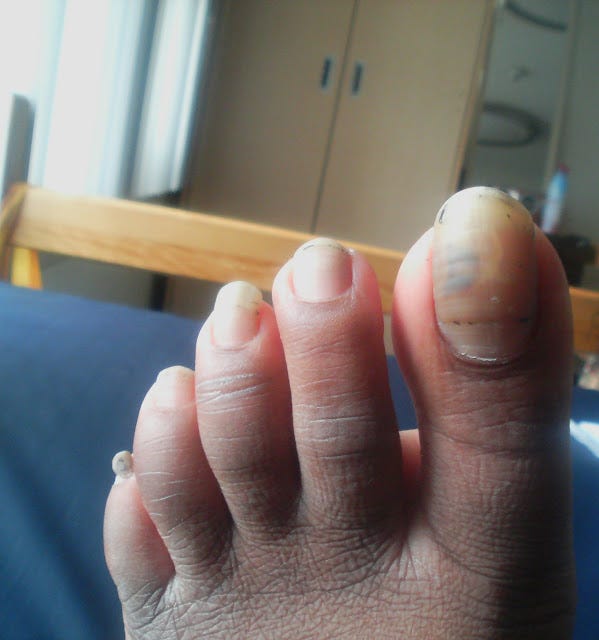 I have become one of them
This is Cosmic Retribution for all the times I laughed in my mind at those with yucky feet because my own feet were so beautiful and well pedicured.
Chineke God, maka why???
I used to have such stunning feet!!
Upon flu again?
Why me???
Nail Fungus... I hate you.
P.S. If anyone out there loves me..... I need as many bottles of Industrial Strength FUNGISIL as you can find!!!!